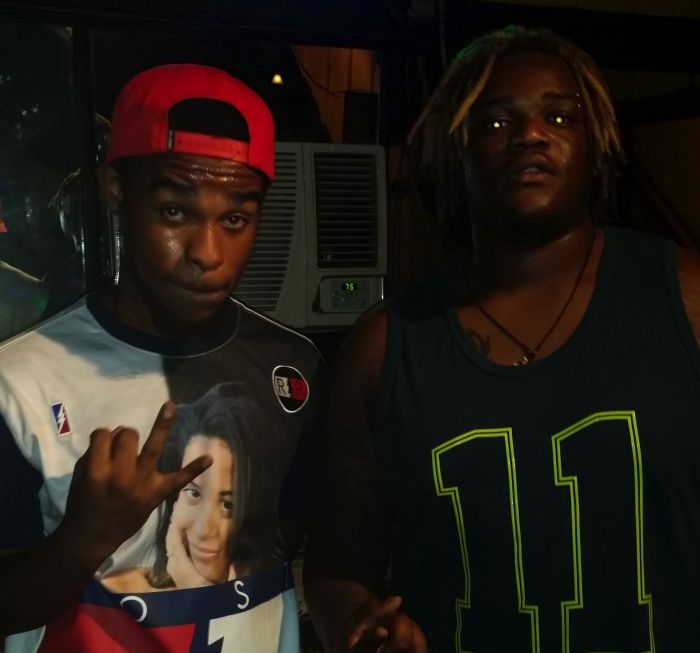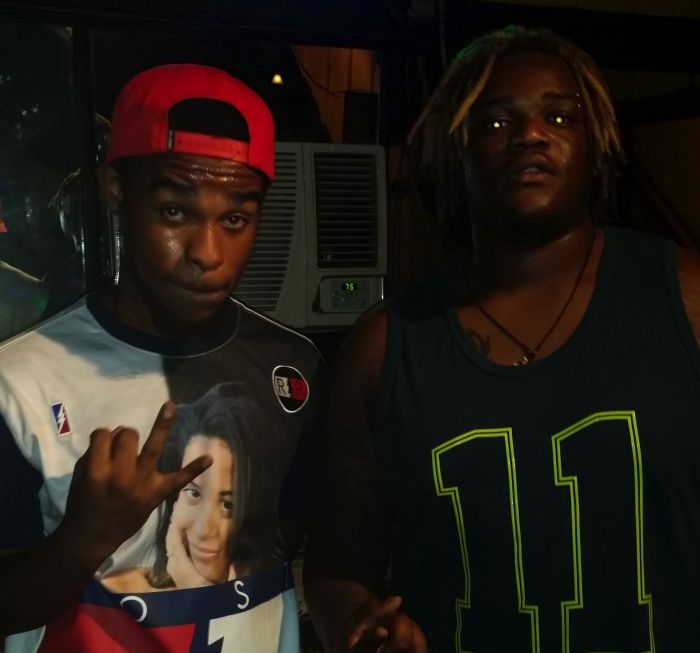 1) What inspired you to be a part of the music industry?
We always went through the struggle, we made this Empire off of that.. We grew up around our brothers rappin, and partying, etc.. This music paved a way to where we could do more rappin and partying and in a bigger way.
2) Talk to me about the making of your latest project. What was the inspiration behind it?
Cloudy Brains , Cool Systems is a tape that pretty much introduces us as HB Frio , and then us as ourselves, we put alot out for people to hear already songs like " She Go" "Drugs in the Am" we really put together alot of floater songs we already had released.
Cloudy Brains, Cool Systems gives you a versatile mix of us we're both dropping Mixtapes early 2016 Dez Frio "The Benji Code" and HBK Mac "She Was Never Important."
3) What was the process behind making the project?
We have big smoke sessions to come up with our ideas hence the "Cloudy Brains" part , we play beats freestyle take from the freestyle and make a song.
4) What are your thoughts on the hip-hop industry at the moment?
Everyone is more focused on their money at this point. There are plenty of underground artist making music for people that you won't know until you give it a chance and us being from Little Rock, AR kinda show people that.
5) Do you enjoy grinding it out independently or would you prefer to be signed to a major label?
We're currently looking for a manager to handle every thing for us , set a lot of shows and lets turn the world to a party independent isn't a problem but signing a deal wouldn't hurt as long as the money flowing in.
6) What do you think goes into building a loyal fanbase?
Interacting with them for sure, you have to seem like you're one of them, we smoke a lot so we interact with #TeamKUSH on Twitter a lot a they help with views, they're dope people who give good feedback.
7) What sort of online promo and marketing are you doing to reach your fanbase?
We use Twitter for the most part you can find us at @HBFriomusic @DezFrio220 @HBKMac220 @Team220EMPIRE, we interact with everyone on there we use SoundCloud and Spinrilla to post our music we'll eventually use iTunes and youtube but we're still building our fanbase.
You can find us at http://soundcloud.com/220Empire or just type in HB Frio and on spinrilla just type in HB Frio on different mixtapes with Dj's such as International Wig, Dj King Flow, Dj Eddy Starks.
8) As an indie artist, how do you brand yourself and your music to stand out from the rest of the artists out there?
220 is a team we're dream chasers man but more importantly family theres Me (Dez Frio) and Mac, then D SPITTA , NUKO, J Writa , Jaymack, theres alot of us to name photographers, people doing visuals which we got some coming, and people just learning to produce all carrying the name.
9) Where do you distribute and promote your music and why do you think this channel works best for you?
We post on Soundcloud we have so much potential but even wth our fanbase growing we have to still treat it like the beginning "She Go" , "Drugs in the AM" are just two songs thats helping us with a start theres so much talent in the south that people are missing out on.