Hip-hop artist General Hadj has finally dropped his eagerly anticipated debut mixtape, Derty. You can stream and download the mixtape here.
I had the pleasure of interviewing General Hadj about the project and we spoke about a number of topics, including growing up as an army brat, being inspired by the likes of Biggie, Pac and Rakim, his creation process, how he markets himself and plenty more.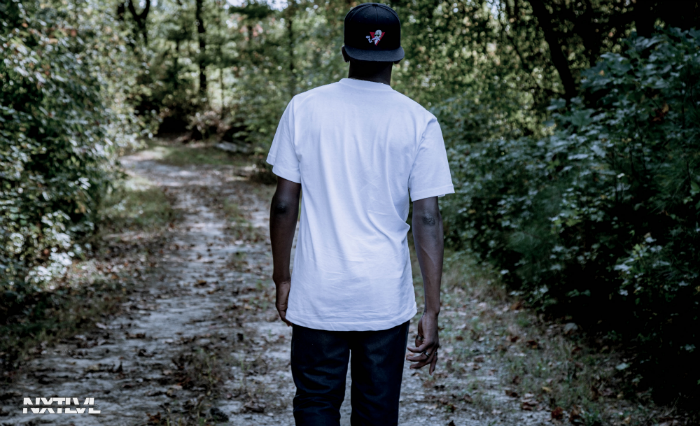 1) Tell me a little about yourself and your background.
My name is Hadji, people call me Hadj though. I'm from Albany, NY but I've lived everywhere as a kid being an army brat. I had a dope childhood I think my generation was the last to actually go outside and do shit (lol).
I used to play football before I even thought of rap but I got into a little bit of trouble at school so I stopped altogether. As of now though my love is music, anything that sounds and feels good when I hear it.
2) Who were some of your musical influences coming up?
Ah man, I grew up on everything! I remember my mom playing Mary J. Blige, Monica, and Angela Winbush and my pops playing Biggie, Pac, Rakim, KRS-One, Kool G Rap and Three Six Mafia. I'm everywhere with the influences, it's kind of apart of my grand scheme *cough* *cough*.
3) What's your process like for making music? Do you have a set routine or does it vary track by track?
When I'm creating it's all over the place, I could be riding in the car and a melody just kind of comes up. I remember when I was working for Waffle House a few months back and I used to write hella hooks on a napkin then get back to cooking. Typically I like to hear the instrumental and write from there but there is no set process.
4) Can you run me through the making of your latest project? How the idea came about and what the studio vibes were like?
About a year and some change ago, I was preparing for another project that I sat back and listened to and ultimately felt like it wasn't ready. So I scrapped that one and started working on a tape with a Southern tinge to it.
After awhile and a lot of soul-searching I came up with the acronym for "Derty" being (Does Every Rapper Treasure You? I wanted to make a southern-based tape with extremely honest music people can relate to. So I did that.
5) As independent artist, what are you doing in terms of promotion and marketing in order to differentiate yourself from others?
I'm putting my money where my mouth is and believing in the music. I believe in reaching one person at a time. If you're really into the music people can feel that and they'll spread the word.
6) What's the number tip you would give to someone who's looking to get in the music industry?
My number one tip would be BELIEVE and work harder than everyone. Be the industry.
7) How do you feel about hip-hop today and where it's headed?
Hip-Hop I believe is the strongest and most popular genre right now, however artists need to put the emphasis on MESSAGE and actually value the music again.
We see music and it's in an extremely powerful position, but producing lukewarm product. I think that's why people don't buy music anymore, because they don't really believe in it. So they go get their "turn up" for the free.
8) What music are you listening to these days? Anyone in hip-hop really blowing your mind?
I'm listening to Chance The Rapper, OG Maco, Miloh Smith, K. Dot, J. Cole, Rikki Blu, Isaiah Rashad, Run The Jewels, Rapsody, Vince Staples, and Nipsey Hussle.
As far as people REALLY impressing me as of now, I'd say the young guy outta Colorado Damien The Architect and my mans Rikki Blu…he's got some heat…people have no idea.