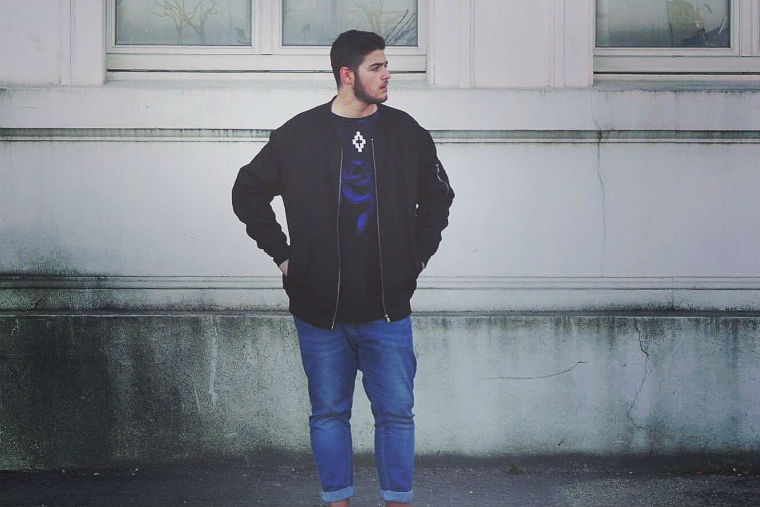 1) Do you remember the moment you wanted to be a hip-hop artist?
It all started in middle school, after I had sung a rap song in front of a decent crowd, the chills i got after the applause created this passion for rap.
2) What was it like creating your latest project?
My last project "Overdose" was a tough song to write, it was about a love that wasn't really reciprocate, so we all know that it isn't really easy.
3) What are you trying to achieve with the project?
I'm trying to share my music to as much people as possible, I want to improve day by day with the help of the viewers.
4) What are your thoughts on staying independent or signing to a major label?
The obvious answer is to sign a label, but I still have a long road ahead of me, for now I just want to put hardwork in my content and try to achieve great things.
5) How do you feel about the independent hip-hop industry right now?
I think that there are a lot of dope independent rappers right now, and they should be more noticed.
6) As an independent hip-hop artist grinding it out, what sort of promotion and marketing are you doing to stand out from the rest?
I'm new to the whole independent rap scene, so I don't have any special marketing strategies. I can only say to keep up the good work and be consistent, It eventually will pay off.
7) How do you currently make money as an independent artist?
As I said previously I'm new, I started sharing my music a few months ago, so I'm doing it as a hobby, not a job.
8) How do you feel about hip-hop today?
Hip-Hop is still on top today, this genre will always be popular, because it's a passion, and that never fades away.
9) What artists in the game today do you look at for inspiration?
I wrote my first song after listening to a couple of Eminem songs, it gave me huge inspiration to start rapping for real.
10) Who are your top 5 rappers dead or alive?
Top 5 has to be: Eminem, Kendrick Lamar, Big Sean, Eazy-E, Tech N9ne.