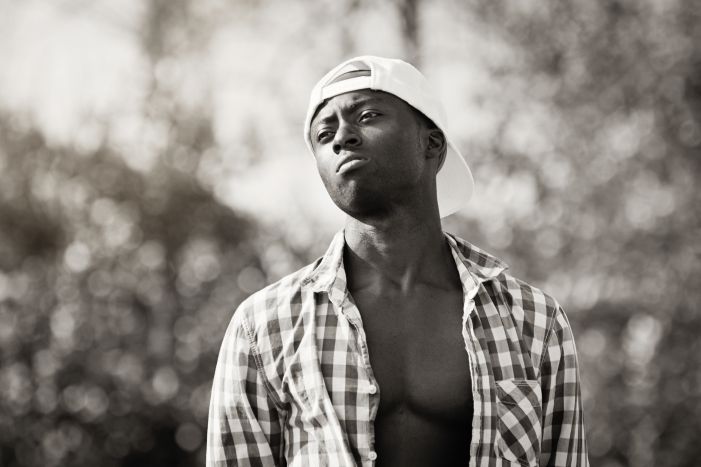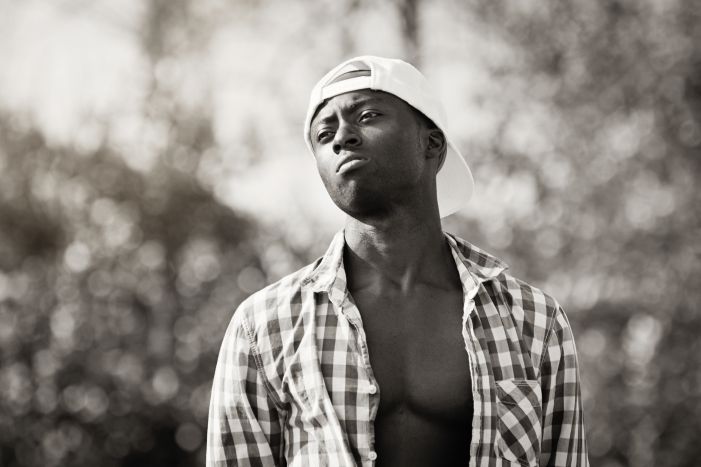 1) What inspired you to be a part of the music industry?
What Inspired me was being able to reach people with my words and my passion for writting. My passion for music is so immense. At a young age I decided this is what I wanted to do with my life. Everything about the industry inspires me.
Being in the studio, recording and performing on stage are my absolute favorite things in the world. I want to be known as someone who helped,reached, saved and inspired others with his music.
2) Talk to me about the making of your latest project. What was the inspiration behind it?
My latest project is called The Days Of The Phoenix 3, which will be released on August 22nd.
The inspiration behind is a song by my favorite punk rock band called AFI.
The song is titled The Days Of The Phoenix which to me signifies glory, triumph over adversity in life. Just as the phoenix rises out of ashes, I rise above adversity. Its also an homage to them for the inspiration their music has given me. Its the 3rd installment in my trilogy.
3) What was the process behind making the project?
The process is simply hearing material from different producers and seeing which one inspires me. And then we hit the studio and record record record. The music tells me what to write about and I write based on how the beat inspires me.
4) What are your thoughts on the hip-hop industry at the moment?
I think the hip-hop industry is at a great place. Independent artists such as myself are winning, building their own fan bases as well as empires.
Its headed in a great direction. Everybody can win as long as you go for it. You've got to want it bad enough to give it your all and don't take no for an answer. Also have talent and inspire people. Relate to your audience, put out great material.
5) Do you enjoy grinding it out independently or would you prefer to be signed to a major label?
I would love being signed to a major but I love the independent grind. Being on a major would make everything much more easier, but life isnt about being easy. I love the grind. I love having creative control of my material as well as keeping most of the money my supporters spend on my music, instead of having someone else getting paid for it. That's a bonus.
6) What do you think goes into building a loyal fanbase?
I think number one is consistency. Other than that have great material, be close to your fans. Social media is a great way to keep in touch with those who support you. Make your fans feel like you care about them. Let them get a closer look at you and don't act above them. They pay for your music with their hard earned money.
7) What sort of online promo and marketing are you doing to reach your fanbase?
I work with bloggers and I have a heavy online presence on social media. I use Twitter @YoungGDaking and instagram @angelo_k.i.n.g
I'm advertising my performances such as the one I have coming up on August 22nd in Edmonton. I have a fan page on facebook , Official Angelo etc. I upload my videos to youtube.com/king8335 as well as worldstarhiphop.com
8) As an indie artist, how do you brand yourself and your music to stand out from the rest of the artists out there?
I brand myself by making authentic videos, my performances are unique and full of energy. People can expect a hell of a show when they come see me perform. I make sure Im distinct in the way I dress, the way I perform and especially in my music.
I touch on subjects that really touch people and hopefully inspires them. At the end of the day I am just being myself. I'm different. My fans/supporters are all kings and queens of their own destiny and we are all part of a Kingdom. Each and everyone is Glorious.
9) Where do you distribute and promote your music and why do you think this channel works best for you?
I distribute my music through iTunes https://itunes.apple.com/ca/album/the-days-of-the-phoenix-2/id971374964 I find it effective because I notice more and more people are buying my singles or EPs through iTunes.
There's also reverbnation.com/angeloking where I go to promote my music and that one is effective as well.I am going to try using CD Baby, I heard its another good avenue to distribute your music.