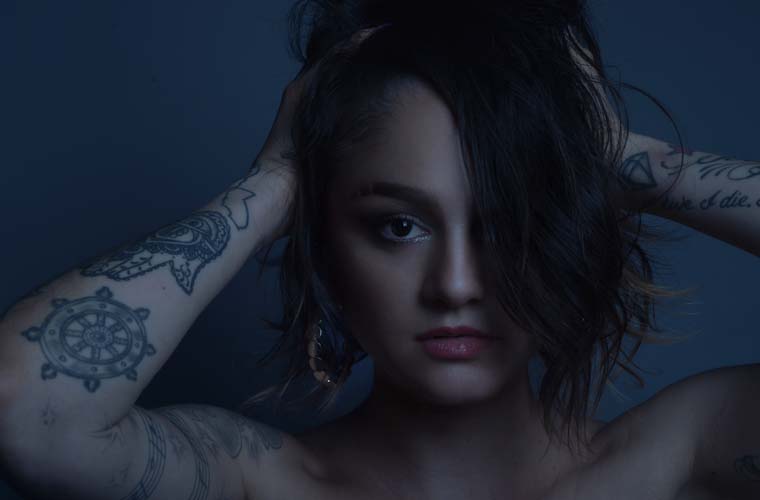 In the music industry networking is always emphasized as an important skill. What does that mean exactly?
Basically it means getting people to like and remember you aka making a good impression. What I've found to be the backbone networking is basic kindness, warmth and humility.
These aren't qualities often highlighted in the bravado-filled world of hip-hop but as a touring artist, someone's level of approachability and graciousness can be the difference between being asked back to a city again or not.
Aside from it being a useful tool in the interest of networking, making authentic connections makes those long grueling days on the road a lot more fun and fulfilling.
I have an old friend from New York City named Warren S. Britt. Not only is he a badass emcee, he has a reputation for being a good human being as well. He is the kindest, most supportive fan of everyone in our community. He knows people's music, remembers their names and he's a damn great hugger.
As I was coming up in the hip-hop scene in NYC and making my introductions with those who I admired, I fondly began thinking of my newly developed networking style as "the Warren S. Britt effect" aka the "don't be a dick" policy. This later came in handy for me as a touring artist.
Here's how I applied what I learned from Warren to my years as a DIY touring artist and what you can learn from it as well:
Be a good hugger
I'm serious. Hugging is the best! It's free, mutually beneficial and is a pleasant surprise to most people. As I plan a tour, there's usually at least one or two people in each city with whom I've been in contact with leading up to it.
If this is someone I've never met before, as soon as I arrive at the venue I greet them with a huge hug as if I've already decided that we're great friends. I'll also hug the other artists on the bill, their significant others and whoever else I'm introduced to.
This sets the tone and starts the night off on a positive note. It makes people feel great and reminds all of us not to take ourselves too damn seriously.
Hi, my name is…
People feel appreciated when you take the time to learn their name. Bonus points if you actually remember it! This can be quite challenging when I'm meeting dozens of new people every night and am running on alcohol, coffee and little to no sleep.
This is usually the case for me so I have a little trick that I do: Every night before my set, I'll take the piece of paper and write down the names of anyone who I need to shout out from the stage – the local promoter and other artists on the bill, the bartenders, sound tech and whoever else should be thanked.
Most of these people aren't always asked their names so it's a really nice gesture that everyone appreciates. I write it down because I know better than to think in going to remember it all in the moment and there's nothing worse than thanking some people and forgetting others.
Write that shit down!
Know whose house you're in
Think of touring if as you are a guest in someone's home every night. Being extra curious with the venue staff is the equivalent. The venue is their domain and you are their guest. This is their job and their city and their attitude toward you will directly affect the success of the night.
Make sure you introduce yourself and are nice to to the door person (who is handling your money and controlling the flow of the room!) the bar staff (because they're basically the mood directors for the night), security (because they're in charge of everyone's safety) and the sound person (key word, sound!).
I always emphasize being kind to the sound person not only because of what they're in charge of also because so many artists treat them like shit. If you're nice to them they'll do a much better job, trust me.
In addition to the benefits of being extra nice to your hosts, it's also important to keep in mind that these people are also potential fans just like the audience is.
They also buy music and have friends they will share your music with. I've gained many opportunities in particular markets based on developing a great relationship with the house staff. You never know who they know or where they'll end up.
Hometown pride
Before I started touring, I hadn't traveled the USA much and I was curious about everything. Every town I visited, big or small, was an interesting new adventure for me.
They each have a unique identity and something that makes them unique. Here are a few examples:
Fort Wayne, Indiana has an amazing Burmese food scene.
Racine, WI has its own signature Danish pastry called the Kringle.
Last call in Buffalo, NY is 4am. Those people know how to party!
Louisville, KY has a lot of vegan restaurants.
Detroit has an awesome thrift store scene.
You get my point. I've learned so many things about all these places by asking locals about their city and getting the inside scoop. Some of the best times I've had on tours have been doing whatever awesome random thing there is to do locally with newfound local friends.
People love it when you take an interest in their lives and are able to show off a little hometown pride. Complete strangers have often been happy to show my tour partners and I what their city has to offer.
The best part is that after returning to cities over and over, I now have my favorite bars, coffee shops, restaurants, parks and go-to homeys all over the map who I look forward to seeing every time I hit the road.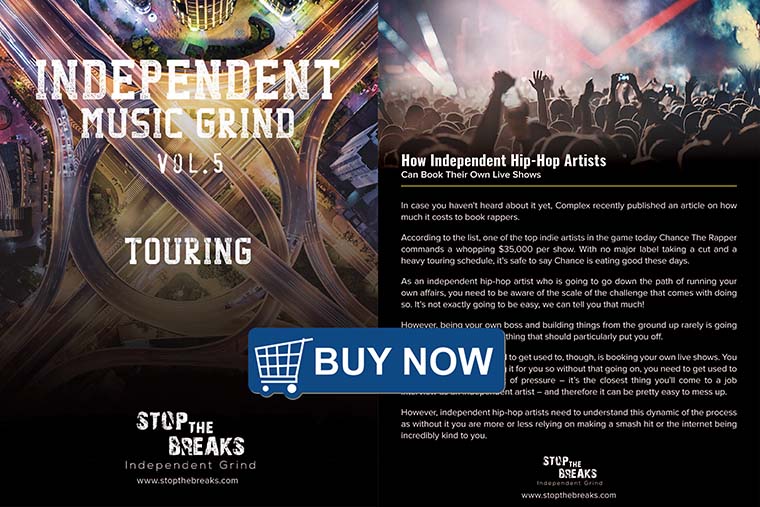 Clock in!
As crazy and fun as it is, touring is still a job and like any other job you have to clock in. This means that as soon as I arrive at the venue, it's time to be professional no matter how tired I am or how long a drive I was just on.
I think of it as my performance beginning the second I walk in the door. I want to make a great first impression to ensure the the night goes smoothly. I make sure that before I even set foot on the stage, everyone I've met has already decided that they like me.
If I arrive for load- in with a smile on my face and hugs for everyone, they will be much more likely to take an interest in my set.
As performers, we're usually the first ones to arrive and the last ones to leave. There's a lot of downtime in between arrival and actually getting on the stage and there are many ways to make the most of it.
Remember that every city and every person in the room deserves your best and everyone's opinion is equally important. This will be the only impression some people have of you so make sure it's a good one!
I'm very proud of the fact that I have a good reputation as someone who is engaged and fun to be around. A lot of this reputation has been built during that downtime between soundcheck and showtime.
While some artists stare at their phone or keep to themselves during this downtime, I do my best to strike up conversation with whoever is there. It's a great time to ask people about the town and learn a little about them!
Support local artists
Do not, I repeat, do not be the out of town act who acts uninterested or straight up misses the local acts! I know it can be pretty taxing to sit through rap act after rap act every single night but I see it as a non-negotiable part of the job.
Every single one of those acts will remember if you supported them or not. I still remember artists from years past who acted holier than thou and missed my set and often took all their friends (potential new fans for me) with them.
People don't forget the way you treat them and if you are a seemingly bigger out of town artist and you are in the crowd bobbing your head to an up and coming local act you can pretty much guarantee they'll have your back for life. It's a small thing to do but it makes a world of difference.
The added benefit of checking out a local act is that they may actually be dope! You have the opportunity to check out the local talent without having to buy a concert ticket. Every show you see can make you a better artist whether you like them or not.
Even if they're straight up trash, it can still teach you what not to do. Personally, I'm fuelled by a little healthy competition. I always perform better when I feel like I have something to prove and knowing exactly what the audience just experienced before you get onstage will make your live show that much doper.
You never know where these artists will end up in the future. They could be the hottest thing out next time you're in town. I have countless evidence of how creating a good relationship with local artists has benefitted me down the road.
It's a small rap world and everybody talks. Make sure that when they talk about you they're saying good things.
Finish strong
Your job is not done when you get off the stage. You're still on the clock. Now that everyone knows how dope you are, they're going to want to buy your merch and talk to you about the music.
They may even buy you a drink or offer to put one in the air with you. Make sure that you are available for all these things. The short time between the end of your set and last call is a very crucial time and it goes by fast.
Get everyone's email, take advantage of the free drinks and be grateful for all the praise. This is the best part of the night, savor it! I've had some beautiful moments after sets where people have come up to me and told me how a particular song resonated with them.
I've seen people cry and tell me their most personal stories. These rare moments of connection are what I live for on the road and why I write songs to begin with. This is what makes it all worth it.
Remember that if there are acts after you, remember to be attentive and respectful to them while you're having your moment of glory.
The work ain't over yet: a note on following up
Thank everyone on the Facebook invite either later that night or first thing the next morning. Don't let anyone forget you. Tell them how they can stay in touch and where to find you online while you're still fresh in their minds.
Tag the individuals who deserve an extra thank you and make sure you tell your following and everyone back at home how great of a time you had in that city. This will also create a little healthy competition for the next city you're performing in.
They'll want to outdo the last place you visited and leave an even better impression on you when you arrive.
Keep in touch. Make sure you stay in contact with everyone you meet. Send follow up thank yous to everyone once you're home from a tour. Keep track of the who's who in every city.
This is how you build your network and how you will book your next tour. The people you meet on the road and share hugs and shots with are the ones who will be supporting you throughout your whole career.
When you're back home, be a good host to out of town touring artists. Our greatest asset as DIY musicians is our network and the opportunities we create for one another. We call this a "show trade."
If I help someone get a show in my city, they get to return the favor when I come to their city and both our networks grow. It's a win win for everyone. It's your opportunity to pay back all the kindness that has been shown to you out there on the road.