Are you serious about trying to boost your profile as an independent hip hop artist? Then you need to show your love of hip hop music.
This means doing more than just talking about the latest mainstream release(s) in the genre; it's about showing a commitment to promotion of your passion. By this, we mean that you need to spend some time building playlists.
Playlists show three things:
That you are in the music industry for your love of the music.
That you have a varied palate of tastes beyond your own stuff.
You have a general love for hip hop that's more than a desire to earn cash.
Are you wondering why this matters? It's quite simple. People in the hip hop industry like authentic, engaging artists. They don't want more self-absorbed charlatans who are here to promote themselves and only themselves. With a playlist, you show that your hip hop interest extends beyond your own self-interest.
However, getting more visibility for a Spotify playlist that you make on your own is a hard thing to do. In a bid to help you make the right calls, here are some tips for getting more visibility for your Spotify playlist.
Setting up a playlist is easy: you can build a playlist simply by right-clicking on the left-hand menu tab on Spotify. Then, you can create your own by hitting 'Create Playlist' and give it a cool title.
Then, you can start to develop it. How?
Spotify Playlists: General Rules for Success
So, the first starting point we think is important to mention is that your playlist has to be generally attached to your industry.
As an independent hip hop artist, it would make very little sense for you to start promoting punk rock, gothic music or EDM. So, what you need to do is put some time into finding music that you feel generally attached to.
Remember, hip hop is a big place. If you are into a more politically active form of music, try and find similar artists in the industry that you can share. Don't share people talking about topics that have nothing to do with your own audience and culture; while the odd song outside of the norm shows diversity, trying to include everything in there seems a little too universal.
Secondly, make sure this is a labor of love. You need to be ready to commit to adding more music to your playlist as often as you can. Many make the mistake of hiring a curator to do this for them; that's bad news. You should do it on your own: it's your playlist, after all. Expecting someone else to be able to find hip hop music for your playlist without being you is hopeful in the extreme.
So, make sure that you take the time to think about this; it can have a telling impact on the kind of Spotify playlist that you put together. It has to be yours.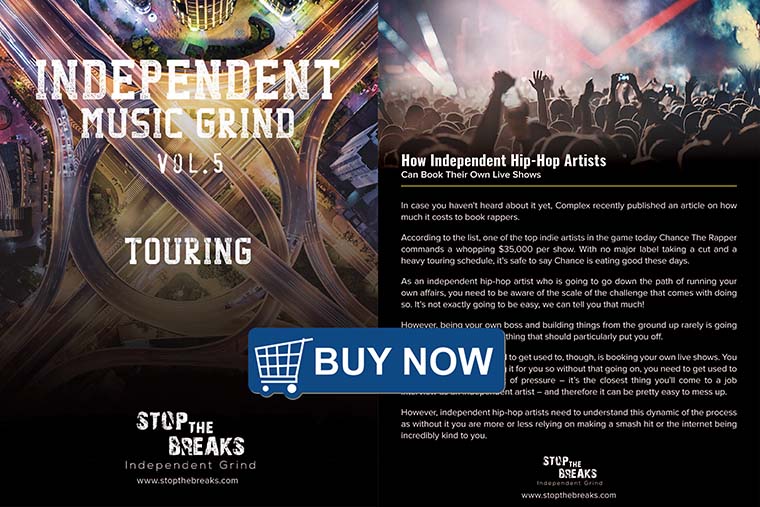 Spotify Playlists: Enjoying Diversity
A common mistake is to accidentally turn your playlist into a homage to your favourite 3-4 hip hop artists. Set a rule at the moment from the first song you enter: one song, one artist. That might be tough to choose, so take the time to really look at the mood of the playlist.
You want some kind of flow; it's like the radio. If you are going for a thought-provoking hip hop playlist, keep it that way. Don't throw in some comedic stuff just to try and balance it up or to 'keep everyone happy'; the playlist has a genre, but it also has a mood. One song per artist: don't budge on this one.
Besides the fact that Spotify depreciates the quality of a playlist with too many of the same artist, it looks poor on you. It makes you seem as if your interest in what you do for a living is very limited; that's never, ever a good look.
We also try and recommend that you put ONE of your own songs in there. Choose the one that you think perfectly encapsulates the very mood that inspired you to develop this playlist in the first place. This is a very important way to implant a little seed back to your own garden, so to speak.
When people enjoy the playlist hears your own music, they'll look to see who made it. When they realise creator and curator are one and the same, it's often good for your reputation.
Spotify Playlists: Creating Interest
The best thing that you can do at this point is to start promoting the playlist. First off, message every single artist who you have promoted on the playlist; tell them about it, send them a link. Do it via social media (privately) and let them know that you are a huge fan, enough to feature them in a specific playlist. It's a good way to help show them that you are interested in their music.
They might thank you, check you out or, if they are in a good mood, offer to help promote the playlist. If they ask, then you should take advantage of that. Don't go around begging for it just because you included them in a playlist, though; wait for them to offer and then you can make a little more of a humble response.
Ask followers of the playlist if they would mind sharing it with friends and followers of their own. The best thing a fan can do is drop a little message and link on their own social media circles promoting the work you have done.
Provide a link to the playlist and then ask fans on social media to do a little sharing on your behalf; it can go a long way to help to boost follower counts without any drawback.
Lastly, when creating interest in a playlist, consider the length. Anything from 20 songs up to around 60 (70 tops) can do a grand job of keeping interest without being too over the top.
Keep all of this in mind, and you should find that creating Spotify playlists of interest and repute is a lot easier than it might feel today!