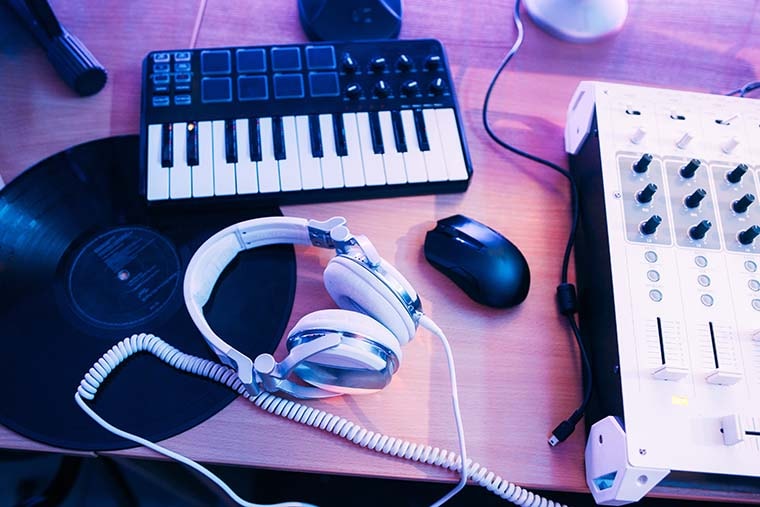 In the midst of conversations about Chance the Rapper, free music and streaming services, indie music blog Pigeons & Planes posted an insightful interview with DJ Burn One about the declining value of production in this era – All This Free Music is Great, But How Do Producers Get Paid?
DJ Burn One, who has produced for the likes of Young Dro, A$AP Rocky, Gucci Mane, Freddie Gibbs and plenty more, raised an interesting point:
Artists tour, have endorsements, sponsorships. What's left for producers now that album sale dollars have turned into streaming pennies?
It's certainly a valid point. There is little doubt that this era is presenting us with the golden age of independent music.
Ever since the accessibility of the internet increased exponentially, with the arrival of social media networks, website platforms and mobile devices; the barriers of entry into the rap game have lowered substantially, with increased access to advancing technology, including:
Cheaper recording software
Social media networks
Powerful mobile devices
Sophisticated distribution channels
Independent artists like Chance The Rapper, Tech N9ne, Nipsey Hussle, Curren$y and plenty more are thriving with their freedom from major labels and power to drive their own careers. Selling music wasn't a necessity anymore. Artists can put out music, build a fanbase, tour and sell merchandise.
However, like DJ Burn One brought up, giving away music presents a problem for producers who depend on music sales way more than artists for their revenue.
Artists like Chance can make money multiple ways and essentially avoid selling an album. I'm sure there are probably royalties off of streaming that he's probably getting. But as far as up-front advances, artists have found a way to diversify, and it's time for producers to find their own way.
The undervaluing of producers is a big problem in the rap game these days. Just hop on YouTube or SoundCloud and type in "Sonny Digital type beats" or "Boi 1da type beats" and you'll see just the hundreds of imitators trying to chase their dream by imitating a sound and giving away their craft.
When we're in the studio, people will come in there and for the first two or three hours of the session, they'll go to YouTube and type in "Mike Will type beats" or "Zaytoven type beats" and literally rip it off there and record on it. To me, that is crazy. Every part of that is crazy. ​
Building a brand for producers
But there's a solution to this. In order for you to stand among the hundreds or thousands of other up-and-coming producers in the world today, you need to build your own brand.
Think about some of the biggest moments in rap these past few years:
Kanye's "Father Stretch My Hands Pt. 1"
Drake and Future's "Jumpman"
Migos' "Bad and Boujee"
What do they have in common? "If young Metro don't trust you I'm gon' shoot you." Metro Boomin has branded himself as the go-to guy for the hottest, most banging beats. Metro Boomin isn't just the hottest producer in the game today, he's one of hottest, period.
Metro has some nice tags and that helps him stand out when he's on a mixtape with a bunch of other people. That's brand recognition.
But it's not just about the producer tag.
Create your own website, get a logo designed and have consistent branding across your social media platforms. You also need to create more visuals as a way to engage with your target audience. You don't need to drop a music video, you can drop a behind-the-scenes video where you film yourself creating a beat.
Gone are the days where you can lock yourself in your room doing 5 beats a day for 3 summers. Getting placements on projects simply isn't enough anymore. As a producer, you need to start treating your career like a recording artist's career and build your own brand.