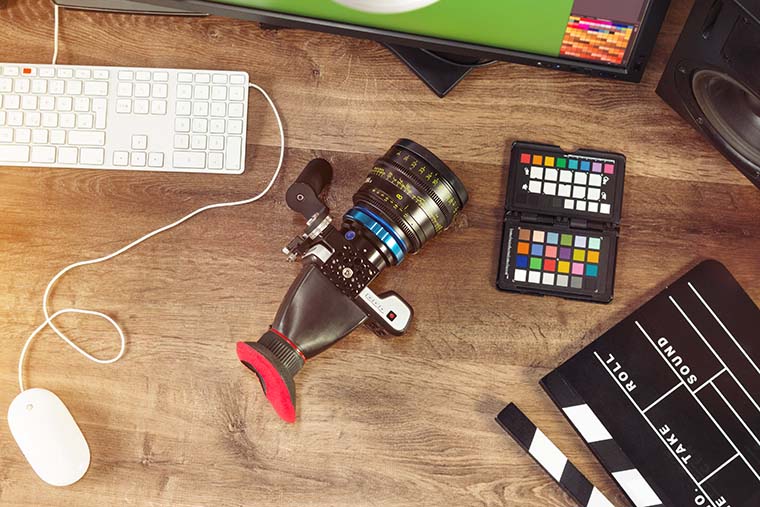 Everybody is a content creator these days. From the globe's biggest brands to the sole Instagram user uploading photos of their cat, modern technology has given us all the power to create engaging digital content and share it with the world.
If you're using content creation for business purposes, it's important that you approach it like you would any other business venture. The process must be as smooth as possible with minimal disruption to ensure you maximise the potential benefits. Read this guide and learn how to streamline content creation.
Have a Plan
As a business owner, you should never do anything without a plan. This is true for everything from adding new products to your inventory to using content creation to market your brand.
Think about what you want your content to achieve. Do you want to advertise a new product? Raise awareness of your brand? Provide training for new employees? The purpose of your content will define which medium and format will be best suited.
For example, you could use a still image as an advert for a new product. Training content for new employees, on the other hand, will be better in the form of a video.
Once you know what kind of content you're going to create. You're going to need to think about everything required to achieve your goal. You're going to need a camera and audio recording equipment and editing software. You'll also need somewhere to shoot, preferably a location that is quiet and well-lit. If you're using actors or models, ensure they're up to speed with the plan and know exactly what you expect of them.
Know Your Tools
To create content, you're going to need to have some technical know-how. For images and videos, you're going to need a camera, and you'll need to know how to use editing software to put your final project together.
When it comes to cameras, there is a huge variety out there to choose from. It's crucial that you understand how your camera works and all the settings and functions it offers. This will allow you to get high-quality images that will make your content stand out from the crowd.
Getting images and video footage is the first stage, the next is editing them to make them look polished and professional. If you're using a photo editing tool like Photoshop or a video editing platform like Final Cut Pro, you'll need to dive deep into how your software works if you want to achieve your desired results.
The internet is packed full of information and resources that you can use to better understand your tools. YouTube, in particular, has plenty of videos on things like camera operation, filming, and editing. Do lots of research and practice to master your tools.
Choose Your Platform
There are numerous social media and content-sharing platforms out there. How do you know which you should choose for your content? Should you just post in as many places as possible?
What kind of content have you made? Images and short videos work better on Instagram, while long-form video content is more suited to YouTube. This is the first thing you need to think about when choosing a platform for your content.
The next is your target audience. Social media platforms attract different demographics, so it's important you learn which groups are present on which sites if you want to successfully reach your intended target.
If you have a video with music in it, make sure the music isn't copyrighted. This can result in your video being muted or even deleted. Royalty free music can be an excellent alternative. There are huge libraries of royalty free songs out there, so you'll be able to find something to suit any style of video.
Market Your Content
Today's digital content landscape is extremely competitive. Hundreds of millions of images and videos are posted online every day, so it's imperative you take steps to ensure your content can cut through the noise and reach its target audience.
Ensure your content is optimised for cross-device viewing. People may look at using either a desktop or a mobile, so you don't want any issues to arise as a result of using one or the other.
You'll also need to follow best SEO practices. Make sure your content has the appropriate tags and metadata if you want it to show up in search engine results.
Finally, if you're posting video content, choose an appropriate thumbnail. The thumbnail is what people will see as they scroll past your video. You want an image that is engaging and that draws viewers in, encouraging them to click and watch.
Conclusion
Content is an integral part of operating a modern business. It can be used to market products and brands as well as engage and train employees. Use the advice in this guide to streamline the content creation process and maximise the results.