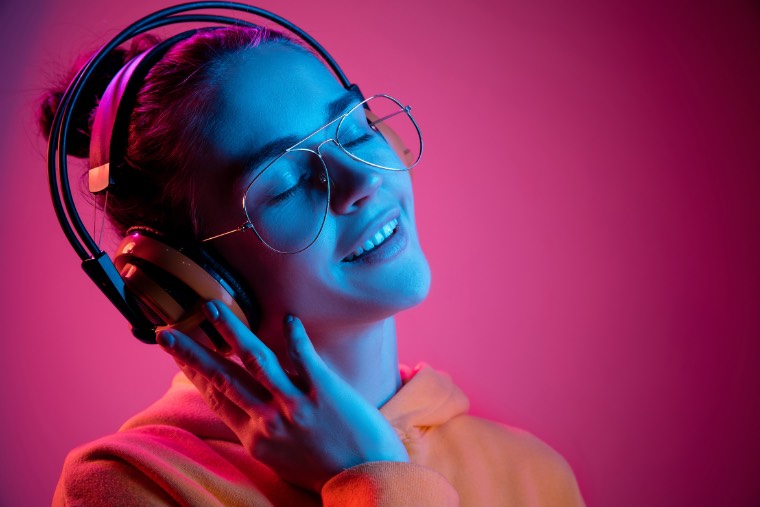 Music and films are two of the best things to help our mind relax. You put both of these together and what you get is the ultimate stress buster for one of those really long days. A great plot with beautiful, soothing music along the way, it doesn't get more relaxing than that.
Every year there are movies everyone hears about. Those films belong to the Oscar players. But in a year where those movies have been few and far between, more great films than usual have flown under the radar this year.
The best part about these movies is that they have a wide range – from dark art films to absolute nonsense. This list of movies has the best netflix movie recommendations that happen to be musicals.
However, there is a possibility that some of these movies may not be available on Netflix in your country. The good thing is that you can change Netflix regions and easily access content from other Netflix libraries.
The Lonely Island Presents: The Unauthorized Bash Brothers Experience
Directors: Mike Diva, Akiva Schaffer
Stars: Akiva Schaffer, Jorma Taccone, Andy Samberg
It's a 27-minute music video series depicting a historic run of Bay-area baseball in the late 1980s, loosely modeled on Mark McGwire and Jose Conseco's. It does not necessitate any prior understanding of baseball.
Been So Long
Director: Tinge Krishnan
Stars: Mya Lewis, Arinzé Kene, Michaela Coel
On a crazy night out in the town in London, a single mother gets swept off her feet by a mysterious stranger. It's one of the most underappreciated original musicals in recent years, with a hardy original soundtrack that includes rock, disco, and gospel-inspired tunes.
Burlesque
Director: Steve Antin
Stars: Christina Aguilera, Alan Cumming, Cher.
A small-town girl with enormous dreams relocates to Los Angeles to pursue her ambitions. She ends up working at a burlesque club run by Tess, a seasoned performer who is still as polished as ever. Ali becomes the club's star after climbing the ladder and overcoming some guy's difficulties.
Fiddler on the Roof
Director: Norman Jewison
Stars:  Leonard Frey, Topol, Norma Crane
It relates the history of a rural Jewish community during the grueling last days of the Russian Empire.  Fiddler, narrated through the eyes of a man, has a plot driven by the female characters, who are a mix of stereotypes, humorous mockery, genuine tenderness, and nuance Fiddler allows spectators to carefully question and make place for such extreme notions as tradition, marriage, and family as a queer cinema.
Mary Poppins Returns
Director: Rob Marshall
Stars:  Ben Whishaw, Emily Blunt, Lin-Manuel Miranda
Mary Poppins returns in a movie installment set during the Great Depression. Jane, Michael, and Bert's little assistant Jack have all matured. Michael is an unlucky widower with three children who have had to toughen up far too quickly in the year since their mother died. When Mary Poppins arrives, she hasn't aged a day, and Michael reluctantly hires her.
The Princess and the Frog
Directors: Ron Clements, John Musker
Stars: Anika Noni Rose, Keith David, Oprah Winfrey
In an acclaimed 2009 Disney animated picture, the classic fairytale about a princess who kisses a frog and transforms into an amphibian herself gets a contemporary update. The music, brightened by ballads like "Almost There" and "When We're Human," has cemented the movie's place among the Disney vaults as a legendary musical romp throughout the previous decade.
West Side Story
Director: Robert Wise, Jerome Robbins
Stars:  Richard Beymer, Natalie Wood, George Chakiris
It's yet another movie that has trouble adapting to the modern world. You'll be rewarded handsomely with one of the most openly passionate relationships in cinematic history. This film has ten Academy Awards nominations in its name. Leonard Bernstein's music and Stephen Sondheim's lyrics have the potential to make your TV screen shimmer.
Jersey Boys
Director: Clint Eastwood
Stars:  Michael Lomenda,John Lloyd Young, Erich Bergen
Jersey Boys provides a unique perspective on pop's lesser-known artists, despite its corny songwriting sessions, large-scale musical performances, and redundant instances of breaking the third wall. Despite their early 1960s fame, the Jersey Boys experience neglect, and their tale is little known.
Grease
Director: Randal Kleiser
Stars: John Travolta, Stockard Channing, Olivia Newton-John
This movie does not attempt to pass itself off as high art or convey any layered message. It is fun spending time with mates during adolescent years, and the musical is all about those fantastic years. Because of its simplicity, it's easy to get hooked onto the pleasure. Come for songs like "You're the One That I Want" and "Summer Nights," which have become classics in the music industry.
These musical movies are each a piece of art, and people have cherished them for years. These musicals have songs that artists have put more work in to turn into masterpieces. One thing is clear that people will never forget these songs and stories.