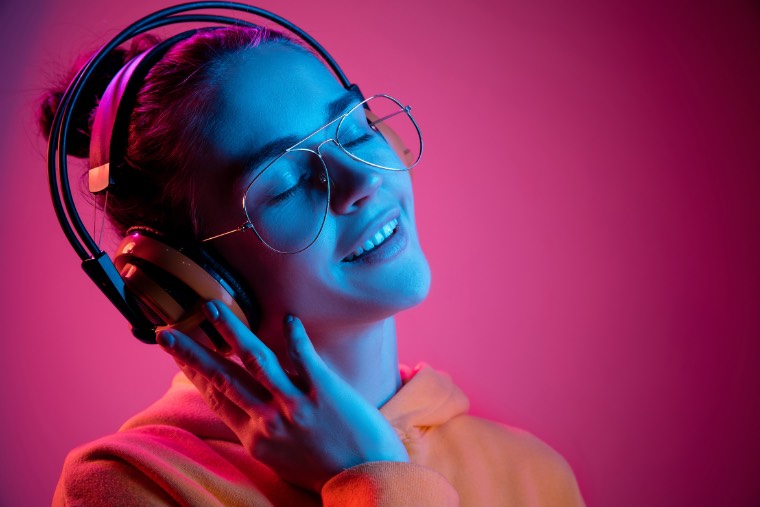 It is highly improbable that the genuine music lover has not made use of SoundCloud at least once in the past. Such is the magnitude of impact the platform has had on music industries across the world. However, in the rare event, you have been living under a rock, music-wise, SoundCloud is an online platform for music distribution, sharing and streaming. Based in Berlin, Germany, it was founded by the Swedish duo of Alexander Ljung and Eric Wahlforss back in 2007 and officially launched a year later. Since then, it has grown in leaps and bounds to hit its peak in the mid-2010s, undergone a few dips and bumps after that, but remains one of the go-to spots for artists and music listeners worldwide.
Is SoundCloud Still Relevant Today?
The short answer is yes. The long answer is, despite its declining popularity and the establishment of other streaming platforms, SoundCloud continues to champion a niche only in the industry that its competitors cannot quite fill; a home for new, low profile singers and rappers to kick off their careers and for fans to discover the best underground talents. Artists like Chance the Rapper Post Malone, Kehlani, Kygo and Bryson Tiller – to name a very minor few – made their big breaks on the platform and it continues to be a home for many aspiring superstars who are not quite ready for the mainstream music scene for whatever reason. It is not an uncommon practice for artists to pre-release their music on SoundCloud to source opinions and tests the waters for the audience's reception and critical feedback. Many big artists continue to host private listening parties on SoundCloud while the newer artists are still getting discovered by fans and labels to date. And, of course, it still plays a role – albeit reduced – as a music streaming platform. So if you are an artist, especially one shooting for the big leagues, and you are wondering if you should still upload your music on SoundCloud in 2021, the answer is a definite yes.
Promoting Your Music on SoundCloud
Due to the millions of artists that flood SoundCloud with their music daily, competition for attention and relevance remains at an all-time high on the platform. Getting your song heard is no longer as simple as creating quality music and uploading it for providence to take effect. There are several metrics for success on SoundCloud – likes, comments, followers – but the most important measure by far is the number of plays. A high number of plays portrays an image of popularity, credibility and acceptance of artists and their music. That is why receive plays from Socialboss can come in handy to every SoundCloud promotional campaign has to be geared towards drawing in plays by the thousands, and possibly even millions.
The SoundCloud algorithm also favours trending, popular tracks so those with massive playback are more likely to be suggested to users listening to the music of a similar genre. It also improves your chances of being featured on playlists, which is awesome for you in the long run.
Be it with the support of a management team or all by your lonesome, every artist has to be prepared to go through the bothersome task of music promotion.
There are a good number of ways to achieve this, some free and others paid, and we will be analyzing many of them in the course of this article. So if you are an artist or music marketing strategist who has been scratching your head on how to promote music on SoundCloud you have come to the right place and the list below is for you. Let's get into it, shall we?
Grow Your SoundCloud Followership:
Just like with a high number of plays, massive followership is another metric that reflects very well on your profile so you want to focus on this. You can always skip the stress and buy followers from companies that offer such promotional services. However, if you prefer to direct those funds elsewhere and build your follower count more organically, there are simple steps to take to achieve this. First will be to follow others, particularly other artists that make music similar to you or operate from a geographical location not far from yours; they will likely follow back and fruitful collaborations can stem from that. Also, follow users who show interest in your music and make fans of them in the process as they will be instrumental in helping spread your music. Being very active on the platform is another way to draw followers to your account and you can do this by leaving comments where appropriate. Get into conversations with other artists by dropping comments on their songs and page.
Constructive comments that touch on details you like about their music will draw more attention than outright, overwhelming praise so you want to pick the former approach. Again, the goal is to open lines of communication that may lead to future collaborations as this is vital to success on SoundCloud; you get to bounce ideas and resources off each other and, more importantly, tap into their established fan base. Join groups consisting of artists similar to you, interact with users and fans as well, so they see you as a humble, relatable artiste and feel more inclined to try out your music.
Use Social Media:
There is hardly any area of life where social media isn't vital, and music promotion certainly is not an exception to this rule. From Instagram to Whatsapp, Twitter to Facebook, Snapchat to Tiktok, you want to work these platforms in ways that can direct traffic to your SoundCloud. This involves creating appealing content around your music and cleverly inserting your links in as many places as possible – cleverly being the keyword else you will be seen as a spammer and consequently ignored.
Work with Analytical Data and Statistics:
If you are going to adjudge the success of a current marketing campaign and improve upon it, you need to have access to relevant data and statistics. Using data on a free basis restricts your access to this information, so you will need to pay to become a Pro subscriber. Doing this gives you access to advanced audience insights such as the countries and cities where most of your plays are coming from, as well as the users who stream your music the most. You can make use of statistics such as these to redirect your promotion for more targeted marketing. It also comes with some added benefits like more upload time and the Spotlight feature that allows you to highlight the songs you want your profile visitors to see first. If you have a YouTube channel or blog, YouTube and Google Analytics could also come in very handy. Social media platforms like Twitter and Facebook also boast of their analytic tools that are free to use. It is up to you and your team to stay abreast with all of the data and utilize all of it in optimizing the strategies you have in place.
Make Use of Repost Chains:
Repost Chains are a simple but brilliant way of combining the strength of multiple accounts to generate organic plays, likes and followers. How this works is that several users, mostly music producers form a network and agree to repost submitted songs at agreed intervals. This means that if a repost chain consists of 10 accounts, all 10 accounts will repost a submitted track to all their followers. If each account has 1,000 followers, about 10,000 followers will see your song. Reposts do not always automatically translate to plays of course, but when you consider most repost chains are significantly larger than the example above (many of them potentially expose your music to millions of followers), it certainly is worth a try. You could try starting your repost chains with friends and grow it from there, or search for existing and established ones on Google and either seek to join up or make submissions to them. A number of them will request payment for submissions though, so be prepared for that.
Target the Discover Page on SoundCloud:
The introduction of the 'Discover' tab on SoundCloud has opened up a new opportunity for artists to make new fans and you have to position yourself and your music to take advantage of it. To do this, you have to get your single or album metadata just right. That means attaching the right genre tags so the SoundCloud algorithm has all the information it needs to know whom exactly to suggest your music to. Also, add relevant track tags such as artists whose styles are similar to yours and the overall mood inspiring each song. Don't fall into the trap of ignoring this crucial step, as many artists do.
Maximize Offsite Audiences:
Since the main objective is to grow on SoundCloud, a lot of effort has to be directed to sources outside of the platform. This means submission to blogs and playlist curators using platforms such as SubmitHub, setting up a YouTube channel, reaching out to radio stations for airplay and utilizing the indispensable tool that is email marketing. Popularity outside of SoundCloud will inevitably translate to fame inside of it so be sure to expand the reach of your promotion as far as your budget and resources will allow you.
In conclusion, SoundCloud remains a viable platform for artists hoping to find fame and mainstream success even in 2021. It is now up to you and your team to internalize all of these tips, along with other suggestions you find elsewhere, and create a solid marketing plan that is inclusive of as many promotion options as your budget permits. Doing this will make your promotion campaign focused, sustainable, and more likely to yield positive results. Combine as many of the listed tips as possible and you will immediately begin to notice an increase in positive reception like your music truly deserves!