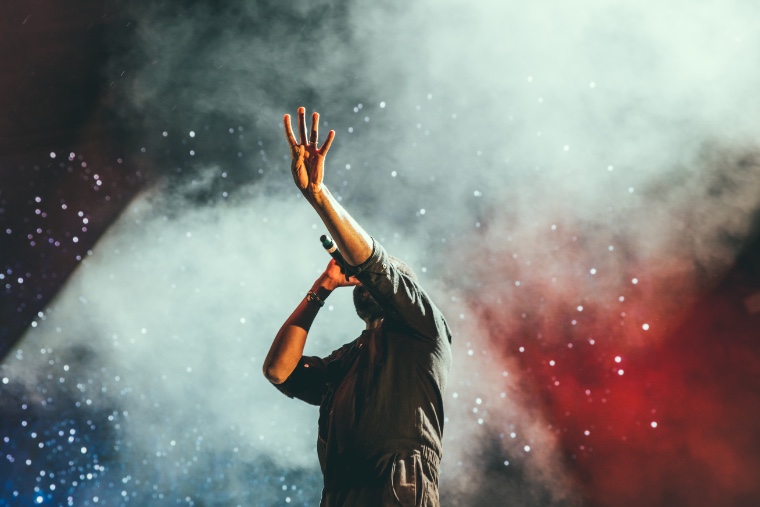 In the pop musical landscape, where genres and themes intertwine and continuously evolve, few links have captivated rap-loving audiences as the marriage of hip-hop and gambling. Both embody an unapologetic spirit, blending risk-taking with fortune, creating a harmonious synergy that resonates with those who like to take chances and do not care about what others think.
Hip-hop's origins lie within the ghetto, where tales of everyday struggles and triumphs get weaved into lyrical tapestries, and gambling is also of the street, as well as a universal human inclination that gets steeped in the allure of attaining fortune. Together, these two can mix into a powerful narrative, painting vivid portraits of life's unpredictable twists and turns.
While today, games of chances have dominantly moved to the digital sphere, where people enjoy them at sites that offer slot, blackjack, and Internet wheel betting action. But they still get viewed as something that only authentically and fully can be experienced in a social setting. And the pulsating beats of hip-hop attempt to use this pastime as a metaphor for life, the everyday gamble that can lead to success or failure and often hangs in a precarious balance of unseen forces. Hence, over the past four decades, many artists have embraced those parallels, delving deep into the world of chance with poetic finesse.
Now, with the stage set, let us unveil what many consider the five best rap songs that feature gambling, tracks that attempt to explore the essence of risk, reward, and the relentless pursuit of triumph. These songs should take listeners on a musical expedition that unlocks aspects of the human spirit via the element of luck or haplessness.
"Life Is a Gamble" – Big K.R.I.T.
In 2013, Big K.R.I.T., the Mississippi-born rapper and producer, blessed us with "Life Is a Gamble." With his introspective lyricism and soul-infused beats, in this tune, he takes us on a journey through the uncertainties of life and the risks we all must take in it. Life Is a Gamble got met with critical acclaim as fans and peers alike clearly read into its thought-provoking message. In it, Big K.R.I.T. paints vivid images with lines like, "They say life (is a gamble), so be careful when you shake 'em up." Through his seamless storytelling, K.R.I.T reminds us to embrace the hazards that lurk behind every corner and strive for success, even in the face of adversity.
"The Gambler" – Xzibit
In 2002, Xzibit, the West Coast rap icon, unleashed "The Gambler" as part of his album "Man vs. Machine" Known for his gritty delivery and lyrical prowess, Xzibit masterfully intertwines the worlds of gambling, the streets, and the rap game, with the help of Anthony Hamilton, who rose to fame a year after the release of this song, with his platinum-selling record Comin' from Where I'm From. The Gambler talks about the life of the street, black history, and the struggles to keep it movin'.
"Blackjack" – Death Grips
In 2012, experimental hip-hop group Death Grips took listeners on a sonic rollercoaster ride with "Blackjack," the fourth track featured on their debut album, The Money Store. In "Blackjack," Death Grips parallels the world's most famous card casino option, a gaming choice only rivaled by online roulette real money USA games and criminal activities. The jam illustrates how people inflict harm on others by selling drugs. The group explains how this creates an addictive cycle similar to the one some people face when gambling and how a passion for street life can lead to destructive behavior without feeling any remorse.
"Pokerface" – Ghostface Killah
Ghostface Killah, the legendary Wu-Tang Clan member, unleashed "Pokerface" in 2006 as part of his album "More Fish." With his gritty delivery, Ghostface delves into the treacherous world of street life, using famous card competitions like the WSOP in his metaphors. The song garnered widespread praise, primarily directed towards Ghostface's masterful lyricism and ability to paint cinematic scenes. Like many of the other tracks on this list, this was not a single, and it was a collaboration with Shawn Wigs from Theodore Unit.
"Vegas" – Kendrick Lamar
Kendrick Lamar, the visionary storyteller, transported us to the captivating realm of Sin City gaming with Vegas. Vegas was one of the initial forty songs recorded for TPAB, and it was initially going to be an interlude. It features Emily Main, and these two discuss the allure, temptations, and consequences of indulgence in Las Vegas in this track, with the line – If gambling's a sin, I'm rollin' dice with Lucifer, now being the stuff of legend.
To Sum Up
For the most part, hip-hop songs about gambling deliver a captivating glimpse into the intersection of street life and the pursuit of wealth. Through introspective lyrics and powerful storytelling, artists explain the complexities and consequences of life's high-stakes gambles. Undoubtedly, the rattled-off tracks supply a captivating journey through the highs and lows of taking chances and playing with fate daily.