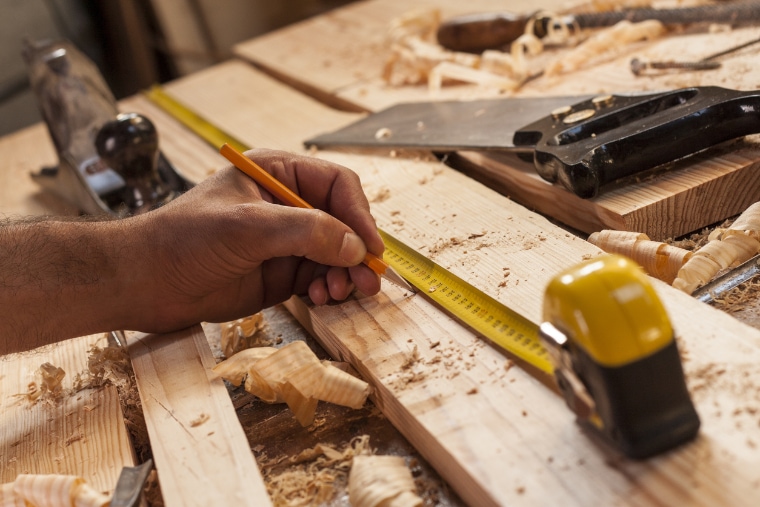 Whether you're a hobbyist or you're seriously starting to consider a small woodwork business, there are a few tools that you shouldn't be missing out on. More often than not, people already think about three or four basic tools to have around their workshop. But there might be several more you're missing out on and you don't realize until it's too late. Here are the top ones:
Table saw
This is an indispensable tool in absolutely any woodworking shop out there, no matter how big or small. It's the first priority (or should be) whenever someone wants to get into the woodworking business. Consider two factors when buying one: the blade's size and the tabletop.
Drill press
What is a drill press, you might ask? Well, it's merely a classic drill that's fixed in place to offer you more precision than you would otherwise get. These come with a variety of specs, and you'll find more details about them in this article on Cumminstools. Choose the one that fits your needs and budget, and you'll be one step closer to building your workshop.
Air compressor
An air compressor can power a wide variety of tools including drills, sanders, nailers, spray guns, washers, and many more. Considering how many tools these days rely on compressed air to function properly, this tool is almost as indispensable as the former two on our list. The two main factors to consider when purchasing one are portability and output.
Lathe
This tool uses special chisels and gouges to shape the wood pieces to your liking. It's an especially essential tool for shaping chair legs, balusters, bowls, and much more. You simply fix a wooden piece on the tailstock and headstock of the lathe, and the device turns it at high speeds. You then use the chisel and gouge to shape the pieces however you want.
Radial arm saw
If you've never heard of one of these, it's basically a circular saw that's suspended over a fixed cutting surface on which it can glide with small adjustments. It looks similar to a drill press, but instead of a drill head, it has a saw. Fitting, right? You can raise or lower the blade using a crank, just like a drill press, and the most important specs are blade size and thickness.
Scroll saw
You've probably heard the term "scroll saw" tossed around from time to time. But how do you use it? Well, this thing cuts in an up and down motion, making it perfect for precision cuts instead of quick cuts. Even so, many scroll saws come with varying speeds, so you could say that it's a pretty versatile machine. Either way, it comes in handy for cutting patterns.
Table and belt sander
Why get a table sander and belt sander separately when you could get a 2-in-1 machine? The name speaks for itself, so we won't get into much detail. What's important to look for in these machines is the size, as it will determine how large or small your projects can be.