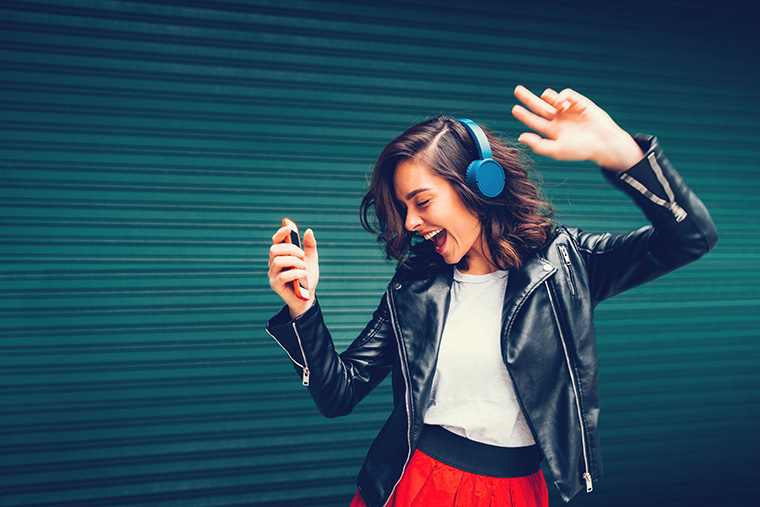 Are you looking for a cool gift for a loved one who is a music junkie?
Well guess what, you've come to the right place!
In this listicle, we've put together the best, most irresistible gifts one can give a music lover. If you want to take your friend by surprise and absolutely make their day, read on; you might just stumble upon the perfect idea. You can also give essential oils which provides calming effect and enhance sleeping experience, you can check Revive for that.
Let's get cracking.
Tickets to a concert
There's no greater joy than watching your favorite singer or band perform live. Whether it's a pub, concert or music festival, it's just such an exhilarating feeling – your idol in front of you belting out one classic after another, and you grooving to their every song. It's surreal.
So, if your partner loves Coldplay and you know they're going to be in town soon, you know what to do. Even if they're coming to a nearby city, just hop on a plane and make it extra special – a little mini vacation for you and your partner to spice things up. Work's hectic, we all know that. Sometimes you need a break and these little nuggets of freedom can really do the trick.
Buy a gift card from Ticketmaster today. There are priced flexibly between $25 and $250 to suit all budgets. So go ahead. Get those concert tickets and make your partner feel like a million bucks already!
Dancing water speakers
If you have school-going children and you are wondering what you should get them for Christmas, how about you get them a dancing water speaker system. That's right. These speakers have great stereo sound and amazing multi-color LED light shows. They have built-in pulsating light and water displays that beat in sync with the music. They are available in Bluetooth and AUX variants.
Your kid's absolutely going to love it, especially if they love music.
Dancing water speakers are usually sold in pairs but some also come in 2.1-channel systems comprising of two satellite speakers and a subwoofer. They are suitable for desktop computers, although they can also be used with laptops, smart phones and tablets. They are loud enough for kid's bedrooms and study rooms. They are also completely safe and child-friendly. Best of all, they are super affordable and easy to install.
If you are looking for a fun gift for your ten-year-old who loves listening to music, this might just be it! You can find few good dancing water speaker here – https://bestwaterproofspeaker.com/dancing-water-speakers/
A pair of over-ear active noise-cancelling headphones
For this we recommend the Bowers and Wilkins PX Active Noise Cancelling Wireless Headphone. It is not a headphone but a fashion statement. It is stylish and has a chic fabric exterior, guaranteed to grab a few eyeballs wherever you are. Anyone would be delighted to receive it. It is practical, durable and perfect for all ages. A 14-year-old will appreciate it as much as a 40-year-old. It has 3 noise cancelling modes – flight, city and office. It has Bluetooth and hands-free calling. You can control it through the brand's app which is free. Plus, you get up to 22 hours of battery with BT and ANC activated.
You can order the Bowers and Wilkins PX online on Amazon or buy it from a gadget store. It is available in 2 rare shades: space grey and soft gold. It sells for $299 a piece which in our opinion, for the quality and the features, is quite a steal.
If you have a loved one, a son or a daughter who loves music, this pair of ANC headphones would make an ideal gift. They can use them recreationally or while travelling to work. Check the product here – https://www.bowerswilkins.com/headphones/px
A Music Gaming System
This next gift is just perfect for your teenage audiophile son/daughter. It is a music gaming system that lets you create your own track by mixing your favorite songs. It is a fast-paced game that is sure to have your kid and his friends on the edges of their seats. Our pick for an awesome music game is the DropMix Music Gaming System. 4 players can play the game at a time. They compete to make the best track. There are 3 modes to play the game, Freestyle, Clash and Party. The package includes 60 DropMix cards featuring the latest chartbusters and evergreen hits by some of the biggest artists. You can also buy the DropMix Discover Packs and Playlist Packs separately to help your child hone their music mixing talents. They can be the DJ at their own party and expand their music library.
The DropMix Music Gaming System is developed by Harmonix, creators of Rock Band and Dance Central. It is published by Hasbro. It runs on alkaline batteries and is controllable through the DropMix app free on iOS and Android. It is available on Amazon for just $39. Order it today and see your kid's face light up with joy!
Waterproof Bluetooth speakers
If your music-loving friend has a pool in their house or if they are big on baths, this gift is going to blow their minds. We are talking about waterproof Bluetooth speakers, of course. It is a great way to combine music and relaxation. It is IPX7-rated, floats on water, has Bluetooth and lets you take your calls hands-free. What more can you ask for? Toss it in the pool, drop it in the bath or hang it from the showerhead – it doesn't budge. What's more, you can strap it to your backpack and set out on that hike. Or hang it from your bike handlebar and go for a long ride. The device is tough as a rock. It can take a pounding even in harsh conditions. So if your friend is also an outdoorsy person who loves trekking and camping, what better gift than a waterproof speaker! It has amazing sound, long-lasting battery and your friend's just going to adore it.
There are several good brands selling quality waterproof Bluetooth speakers like JBL, Sony, Bose and Ultimate Ears. We suggest you find a gadget that suits your budget.
Another idea consideration would be Jet Gift Baskets.