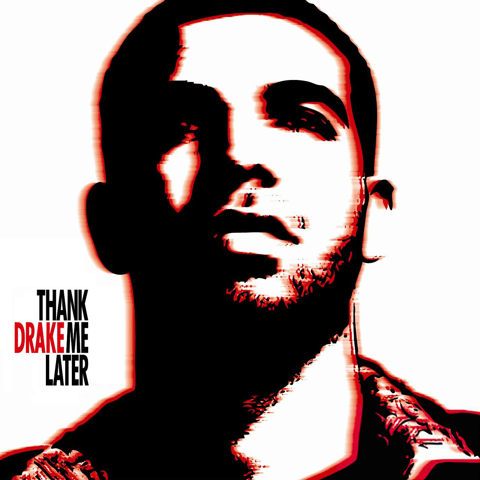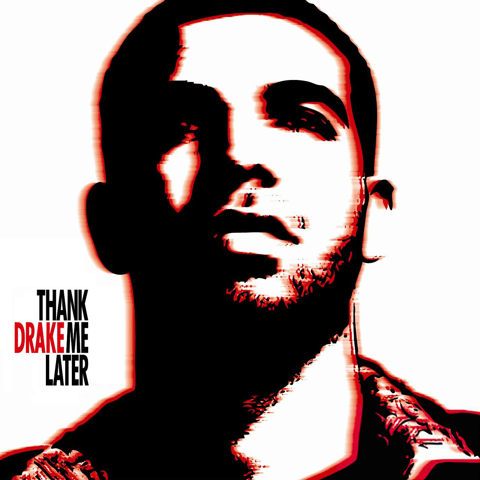 Thank Me Later's melodic production, floating vocals and mixture of both rapping and singing brings to my mind two other albums. The first and more obvious one is Kanye West's 808s and Heartbreak and the second is Kid Cudi's 2009 debut Man on the Moon: The End of Day.
But while the former delved deep into his sudden loss, wrenching heartaches and severe depression and the latter explored complex human vulnerabilities; Drake's debut release is a refreshing look at the dizzying heights of fame.
Even though the album boasts a star-studded guest list (Jay-Z, Lil Wayne, Young Jeezy, T.I.) and big name producers (Kanye West, Timbaland, Swizz Beatz) , the best moments on Thank Me Later are when Drake's at his most reflective and alienated.
As an incredibly accomplished songwriter, the young rapper-singer deals with a variety of topics throughout the album; from contemplating his parents' marriage and its effect on his present love life, his status in the music industry and of course, fame and fortune.
Aside from the obligatory champagne-popping, posse-rolling, celebratory vibe expected from a rich 23-year old, Drake's lyrics are thoughtful and reveal quite a conflicted young artist. On one hand he's smug enough to boast "I'm the youngest ni**a doing it" but he's also vulnerable enough to talk about his grandma moving to a nursing home.
While he displays nothing spectacular in the technical department – flow, delivery and rhyming-wise, he's pretty average – you've got to hand it to him; he has a knack for writing emotionally resonant records.
But even in saying that, you'd never hear me call Drake a weak or uninspired rapper. He stops Lil Wayne from eclipsing him on "Miss Me" and more than holds his own against Jay-Z over the vicious boom bap of "Light Up" – spitting a deadly verse against the naysayers.
Production wise, Thank Me Later is quite an adventurous, though consistent soundscape. Aside from the orchestral boom-bap of "Over," the stuttering electronica on the Kanye-produced "Show Me a Good Time" and the warped, dense-synths of the title track, courtesy of Timbaland; Drake opts mainly for a spacey, R&B musical backdrop.
A majority of the album's production, handled by fellow Canadians and long-time collaborators – Noah "40" Shebib and Boi-1da, is dominated by the latter two's ambient and dreamy vibe. Echoing, bass-heavy drum loops, breathless background vocals and brooding melodies are all staple features of Thank Me Later.
Playing to his strengths – strong hooks, honest songwriting and R&B-styled beats –Drake has put out a solid debut album that matches the hype.
Penning all his thoughts and feelings on record, he's combined reflective songs with braggadocio cuts, R&B hooks with battle rhymes and over the rich sonic landscape provided by the likes of Kanye, Timbaland and Boi-1da, Thank Me Later is a well-balanced release from the Degrassi-actor-turned-hip-hop-superstar.