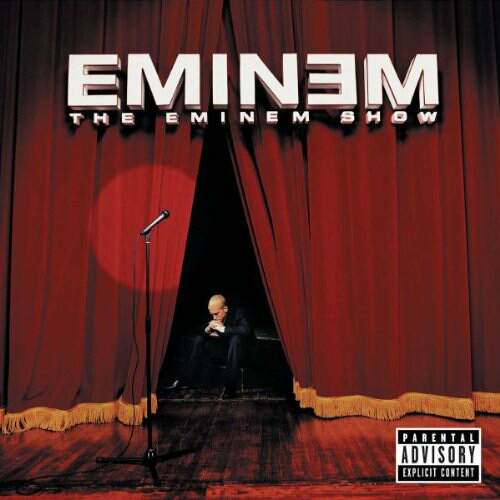 It's all in the title. The Slim Shady LP introduced Eminem's alter-ego to the world, taking listeners on a dizzying ride through the mind of hip-hop's latest psycho, Slim Shady. The Marshall Mathers LP, on the other hand, sought to balance it out, injecting much-needed depth and humanity – the Marshall Mathers side of him.
So naturally The Eminem Show was exactly what it suggested – Eminem's life on display to the listeners.
Taking on the American government ("White America"), advocating freedom of speech ("Sing for the Moment") and beefing with rap foes, it was with his fourth studio effort that Em truly became an unstoppable force in the industry.
Shock tactics, outrageous obsessions and bizarre fantasies gave way to insightful social commentary and poignant confessions – the latter done superbly in "Hailie's Song" while Dre's spare, funk joints are eschewed for more stadium status, rock-fuelled personal anthems, a majority of which are self-produced.
The Eminem Show may not be as genius or thought-provoking as The Marshall Mathers LP but it's definitely Em's most ambitious work to date – topically, lyrically and musically – and a goddamn hip-hop masterpiece.