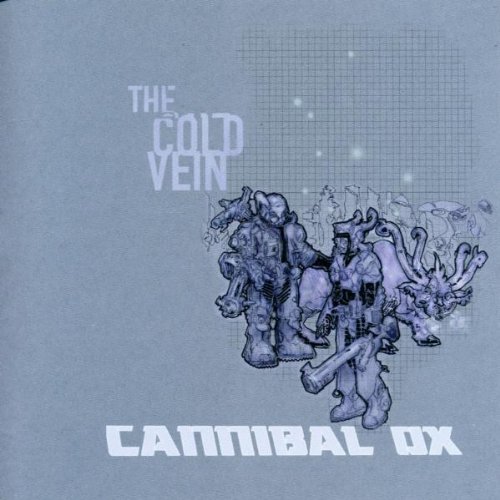 Produced entirely by El-P and featuring emcees Vast Aire and Vordul Mega, Cannibal Ox's The Cold Vein remains one of my favourite independent hip-hop releases of all time.
Gloomy, sinister and mysterious, it's a disturbing listen from beginning to end, the duo's poetic ambitions somewhat obscured by their ominous lyrical content.
Most of the music publications I've read usually mention similarities between this record and Wu-Tang's '93 debut, citing in particular, resemblances between RZA's and EI-P's production style.
Besides the intricate use of samples and the dark vibe permeating through both albums, I don't really get it. Where Enter the Wu-Tang emphasised nimble verbal jousts, chaotic loops and frantic energy, The Cold Vein is much more methodical, orchestral, the rappers taking their time to compose stark, urban landscapes.
Don't believe the publications, The Cold Vein is one of the most revolutionary and original records to come out in the past decade.