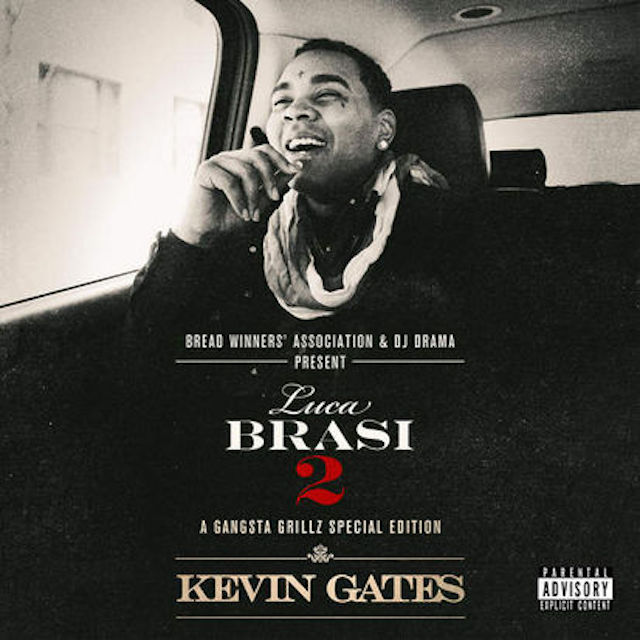 We all know by now that Kevin Gates does not get tired #IDGT. The Baton Rogue rapper has been steadily moving up the ranks of the rap game ever since he dropped his two very dope releases last year – The Luca Brasi Story and Stranger Than Fiction. 
Gates followed up those releases with another solid project – By Any Means – which he dropped at the beginning of this year and was included in the 2014 XXL Freshmen Class along the likes of Chance The Rapper, Rich Homie Quan, Isaiah Rashad, Ty Dolla $ign and more.
To top off a very good 2014, Gates has announced that he will be dropping the sequel to The Luca Brasi Story on December 16th.
Luca Brasi 2 will be hosted by DJ Drama as part of the Gangsta Grillz series  and will include guest appearances from August Alsina, Rich Homie Quan, Boobie Black, Rico Love and K Camp.
Check out the full track listing below and preorder Luca Brasi 2 on iTunes now!
1. Luca Brasi Intro
2. I Don't Get Tired (#IDGT) (Feat. August Alsina)
3. John Gotti
4. Perfect Imperfection
5. Word Around Town (Feat. Rich Homie Quan)
6. Out The Mud
7. Thugged Out (Feat. Boobie Black)
8. Plug Daughter
9. Complaining (Feat. Rico Love)
10. Talk on Phones
11. Makin Love
12. Don't Panic
13. Break Her Down (Feat. K Camp)
14. Pourin the Syrup
15. Sit Down
16. Lean on Me
17. Fast Forward
18. The Game