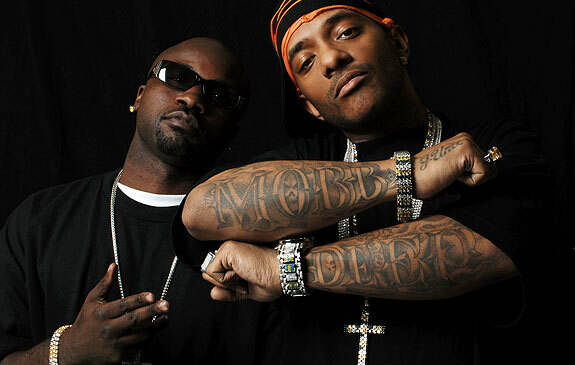 Prodigy and Havoc recently appeared on The Huffington Post to announce that Mobb Deep will be reuniting for a new album and tour in 2014.
After the legendary duo dropped their Black Cocaine EP in 2011, Prodigy and Havoc had a brief falling out which resulted in an indefinite hiatus for any new Mobb Deep music. Thankfully, the two reconciled and embarked on an international 20th anniversary tour earlier this year.
Titled The Infamous Mobb Deep, the new project will Mobb Deep's first full-length album since 2006's Blood Money which was released while the duo were still on G-Unit Records. The Infamous Mobb Deep will also coincide with the 20th anniversary of the recording of The Infamous in 1994 so the duo is planning to drop a bundle package.
Prodigy says – "We're gonna have special packaging, and we got like ten unreleased songs from The Infamous album. Verses nobody ever heard before. Like from Raekwon, Nas, Ghostface Killah."