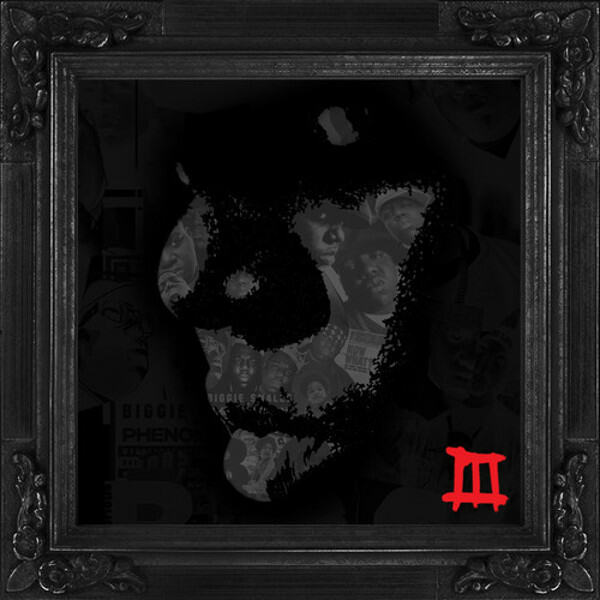 To commemorate the 17th anniversary of Biggie's passing, Brooklyn DJ, J.Period, teams up with 1200squad.com to drop the third and final instalment of his remix series.
Featuring a mash up of instrumentals and verses from hip-hop artists like Nas, Jay Z, Fabolous, Kendrick Lamar, Rick Ross, Meek Mill, 2 Chainz, Cam'ron, Busta Rhymes and more, the mixtape is a what-if scenario of The Notorious B.I.G. rapping in today's era.
Check the track listing below, download the mixtape here and RIP to one of the greatest rappers of all time.
1. Victory (Hate Me) feat. Busta Rhymes (J.PERIOD Remix) (Exclusive)
2. Let's Get It On (J.PERIOD Remix) (Exclusive)
3. Notorious feat. Lil Kim & Puffy (J.PERIOD Remix) (Exclusive)
4. One Last Chance (J.PERIOD Remix) (Exclusive)
5. B.I.G.'s Different (J.PERIOD Remix) (Exclusive)
6. Benjamins feat. Lil Kim (J.PERIOD Remix) (Exclusive)
7. Spread Love (Cool Out Remix) [Produced by J.PERIOD] (Exclusive)
8. Hey Ma (J.PERIOD Remix) (Exclusive)
9. Warning Message (J.PERIOD Remix) (Exclusive)
10. Queen B feat. Lil Kim & JAY Z (J.PERIOD Remix) (Exclusive)
11. Welcome to Brooklyn (J.PERIOD Remix) (Exclusive)
12. In the System feat. Jay Electronica (J.PERIOD Remix) (Exclusive)
13. Better Moves (Interlude) feat. JAY Z
14. Sky's The Limit (J.PERIOD Remix) (Exclusive)
15. Media Hype (Interlude) feat. Snoop Dogg
16. Dreams & Nightmares (J.Period Remix) (Exclusive)
17. You're Nobody (J.PERIOD Remix) (Exclusive)
18. Beamer Benz (J.PERIOD Remix) (Exclusive)
19. Armed & Dangerous (J.PERIOD Remix) (Exclusive)
20. The One In Front Of The Gun feat. T.I. (J.PERIOD Remix) (Exclusive)
21. Darkness Falls (J.PERIOD Remix) (Exclusive)
22. Bonus: Party & Bullsh*t (Ratatat Remix)
via jperiod.com