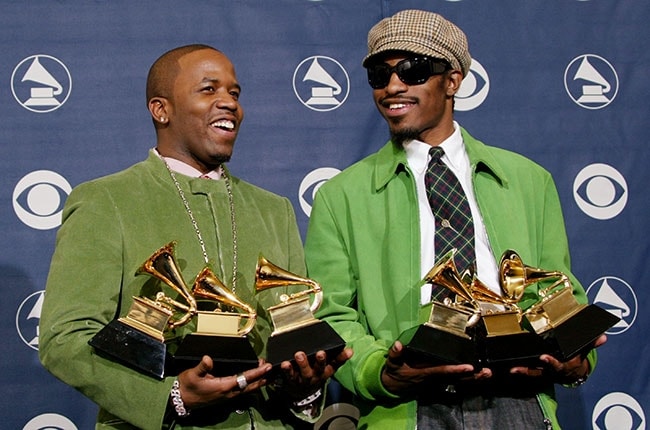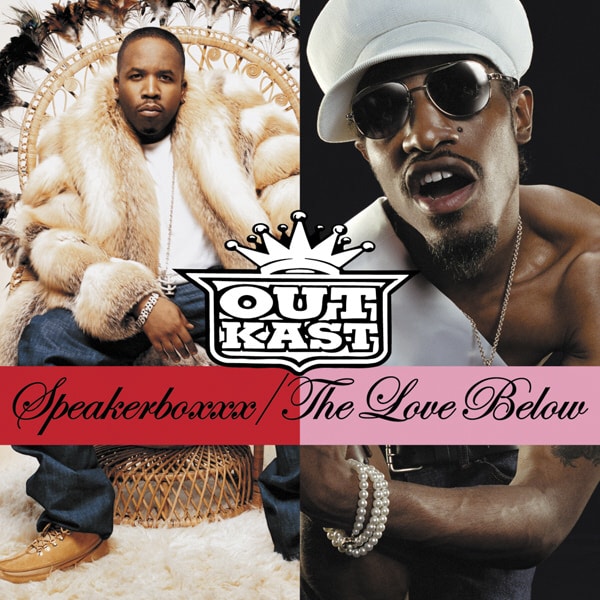 Hip-hop heads, did you know that OutKast's fifth studio album, Speakerboxxx/The Love Below, was their  project to top the Billboard charts?
Despite releasing four multiplatinum albums – Southernplayalisticadillacmuzik, ATLiens, Aquemini and Stankonia – the legendary Atlanta duo never managed to score their own number one until 2003.
Speakerboxxx/The Love Below was OutKast's first double album, but for all intents and purposes it was really an Andre 3000 solo album combined with a Big Boi solo album.
Thanks to the album's massive lead single "Hey Ya!" which topped the Billboard charts for nine solid weeks, Speakerboxxx/The Love Below went straight to number one, selling over 510,000 copies in its first week.
Following "Hey Ya!," OutKast dropped two more massively successful singles – the album's second number one "The Way You Move" and "Roses" which peaked at number five on the charts.
This helped the album continue to move units and was eventually certified diamond and 11 times platinum after shipping more than 11 million units, making it one of the best-selling rap albums of all time.