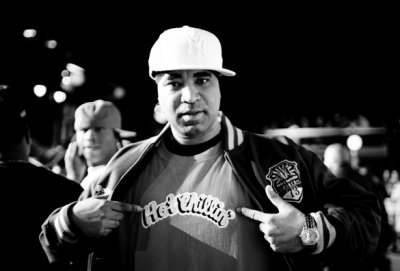 Hip-hop heads, did you know that before Nas hooked up with Steve Stoute and Trackmasters for his sophomore album, It Was Written, he originally planned to have fellow Queensbridge legend Marley Marl produce the album?
In his conversation with Complex on the making of the Illmatic follow up, Nas spoke about his desire to work with the Juice Crew head honcho for It Was Written but the plan fell apart due to things like hearing some of the songs they were working on leaked with other rappers rhyming on it.
At the same time, Steve Stoute, who was on the look out for Nas, eventually linked up with the QB rapper and paired him with Poke & Tone for It Was Written. In May of '96, Nas dropped the Lauryn Hill-featured hit, "If I Ruled the World (Imagine That)," followed by the Scorsese-inspired "Street Dreams" in October of the same year and the rest was history.
Even though Marley Marl is one of the greatest hip-hop producers of all time, Nas needed Stoute's keen commercial sense and ear for pop appeal to break into the mainstream like he did with It Was Written.
Nas: After a while, some of my songs would appear as promos on the radio with all kinds of niggas rapping on them. And I didn't even finish working on the song for my album. Like, I had a song called 'On The Real' that I didn't finish. I was coming back to finish it and before I could, I'm hearing it on the radio with people rapping on it. I couldn't understand that. I was hurt and I knew I couldn't work like that.
Source: Complex – The Making of Nas' "It Was Written"