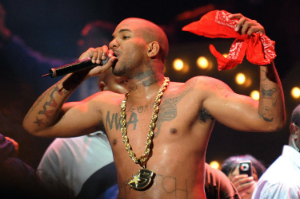 So far in the First Week Album Series, we've covered  Jay-Z, 50 Cent, Kanye West, Nas, Eminem and Young Jeezy. This time Stop The Breaks is going to look at The Game and how the West Coast rapper's done over the years.
After smashing his way into the mainstream with the help of 50 Cent and Dr. Dre and their subsequent falling out, Game continued to prove his independence, churning out quality music which consistently did well, critically and commercially.
From his West Coast-saving debut, The Documentary, to his latest, most musically diverse album yet, Jesus Piece, Stop The Breaks ranks Game's first week album sales from best to worst.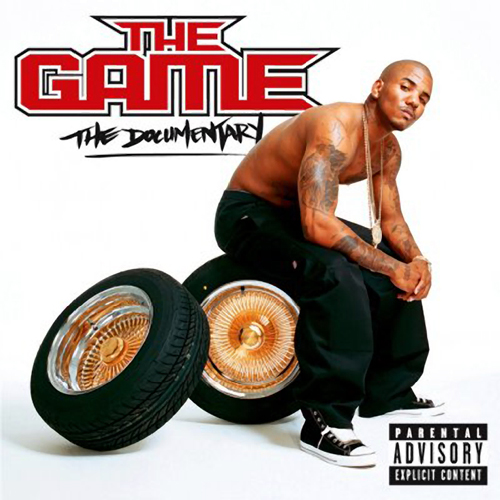 1. The Documentary
Released: January 18, 2005
Label: Aftermath, G-Unit, Interscope
First Week Album Sales: 586,000
How could The Game's first album not move over half a million units its first week? Seriously, there was no chance The Documentary wasn't going to sell mad copies, just look at the album credits.
On the production side you've got: Dr. Dre, Kanye West, Just Blaze, Timbaland, Cool & Dre, Havoc, Scott Storch, Jeff Bhasker, Buckwild. On the features side you've got: 50 Cent, Eminem, Nate Dogg, Busta Rhymes, Mary J. Blige, Faith Evans.
From production to release, The Game had everything going for him on his debut. Plus, he also had 50 Cent, arguably one of hip-hop's best songwriters/hookwriters, penning three verses and three choruses on three of The Documentary's singles – "Westside Story," "How We Do" and "Hate It or Love It."
Add in the fact that "How We Do" and "Hate It or Love It" topped charts all over the world and you've got all the reasons why The Documentary moved 586,000 units in its first week album sales.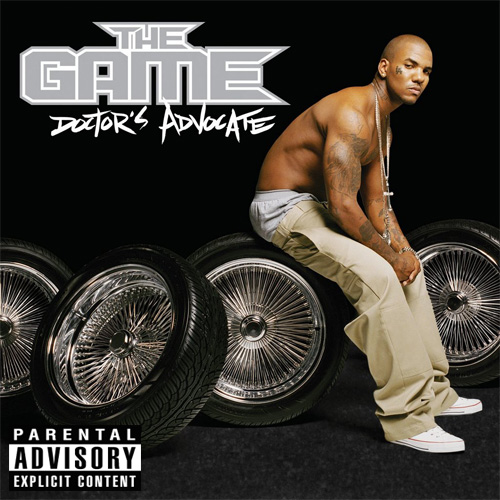 2. Doctor's Advocate
Released: November 14, 2006
Label: Geffen
First Week Album Sales: 358,000
On The Documentary, Game had 50 Cent, Dr. Dre and Eminem – three of biggest hip-hop artists at the time – behind him. On Doctor's Advocate, he had none of them. 2006 was the time Game had to step up and show hip-hop he could do it one his own.
Sure, Game didn't have the hit-making team behind him like he did on The Documentary but Doctor's Advocate still boasted one of the most impressive production and features line up in years.
For the beats, Game had Kanye West, Scott Storch, DJ Khalil, Just Blaze, Hi-Tek, Swizz Beatz and will.i.am, who was on his hip-hop shit at the time. For the guest verses, he had Nas, Tha Dogg Pound, Snoop Dogg, Xzibit, Nate Dogg, Busta Rhymes and Jamie Foxx.
And while Doctor's Advocate didn't feature any monster hits like "How We Do" and "Hate It or Love It," the album's three singles – "It's Okay (One Blood)," "Let's Ride," "Wouldn't Get Far" – still did well on charts. After the album managed to move 358,000 copies in its first week album sales, I think it's safe to say Game did pretty well with G-Unit and Aftermath.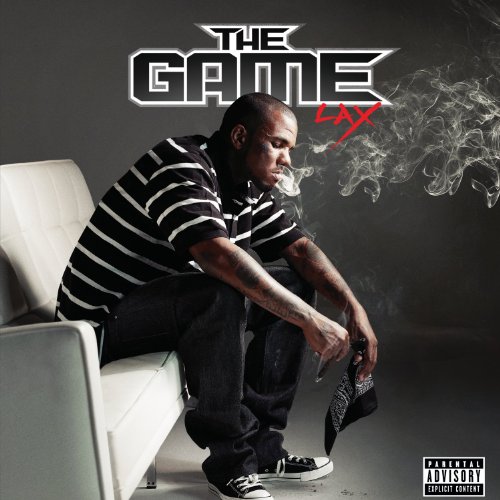 3. LAX
Released: August 26, 2008
Label: Geffen
First Week Album Sales: 238,382
Third time's a charm. After releasing his smash debut album in 2005 and subsequently falling out with 50 Cent and Dr. Dre, The Game was on a warpath to prove he didn't need to be part of G-Unit to be successful.
The success of Game's second album, Doctor's Advocate, proved this to be true, he just needed to do it again with his third album.
Like Doctor's Advocate, LAX didn't feature any smash hits like The Documentary – Game can talk shit about 50 all he wants, he can't deny the man's Midas touch when it comes to making music.
Still, the four singles did pretty well on the charts, especially the Cool & Dre-produced and Lil Wayne-featured "My Life" which peaked at number 4 on the Billboard US Hot Rap Songs. This was enough to help LAX move 238,283 units in its first week album sales, making it one of the biggest hip-hop first week openers of 2008, behind Lil Wayne, Kanye West, T.I. and Young Jeezy.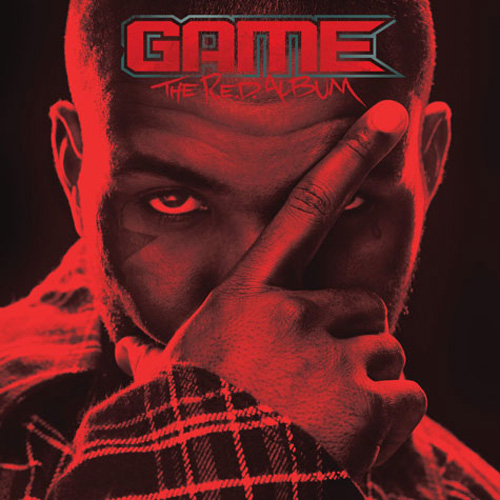 4. The R.E.D. Album
Released: August 19, 2011
Label: DGC, Interscope
First Week Album Sales: 98,000
I always thought Game's fourth studio album should have done better first week album sales numbers. Think about it. Game had returned to the Aftermath/Interscope family, Dr. Dre featured on the album's skits (alright, it's not as cool as contributing beats), it was executive produced by Pharrell Williams and it featured an incredible line up of producers and features.
Production-wise, Game was working with The Neptunes, DJ Premier, Boi-1da, Cool & Dre, DJ Khalil, Hit-Boy, Don Cannon. And the fucking features – Snoop Dogg, Lil Wayne, Drake, Rick Ross, Young Jeezy, Big Boi, E-40, Chris Brown and Kendrick Lamar, who was starting to bubble up at the time.
Yet for some reason, The R.E.D. Album only managed to move 98,000 units in its first week album sales, missing the top 10 biggest hip-hop first week openers of 2011, being beaten out by newer rappers like Mac Miller, Wale and Wiz Khalifa. Was a sign of the times – hip-hop fans were finally done with gangsta rap and wanted to pursue more universally appealing artists like Drake?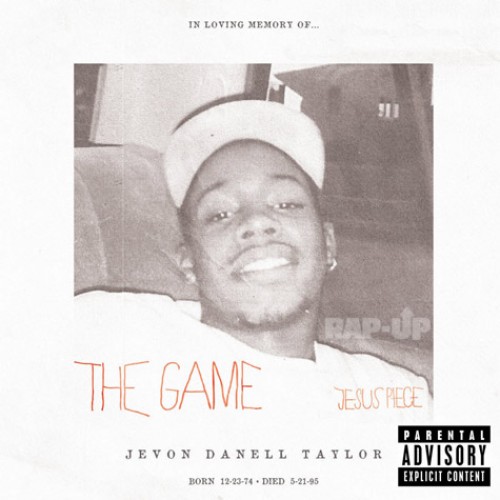 5. Jesus Piece
Released: December 11, 2012
Label: DGC, Interscope
First Week Album Sales: 86,000
Game's latest album, Jesus Piece, would also be his last album Interscope Records, after which he would be free to pursue any direction he'd like – last I heard, he was still flirting with the idea of signing to Birdman's Cash Money Records.
Leading off with the album's first single – "Celebration" – which also featured Chris Brown, Tyga, Wiz Khalifa and Lil Wayne, The Game was readying the release of his best album since Doctor's Advocate. Like any Game record, the first things you look at are the production credits and feature appearances.
For Jesus Piece, production was handled by lesser known producers (outside of Cool & Dre) than his previous records, Game opting for beats from artists like Black Metaphor, K. Roosevelt, Jake One and SAP.
Features, on the other hand, were their usual A-lister self: 2 Chainz, Rick Ross, Meek Mill, Kanye West, Common, J. Cole, Trey Songz, Pusha T and Kendrick Lamar all contribute to the album.
While Jesus Piece would be Game's worst performing album sales – it only managed to ship 86,000 copies in its first week of sales – I think that spoke more of the music industry at this point in time.
To put things into perspective, the biggest hip-hop first week albums of 2012 was Nicki Minaj's Pink Friday: Roman Reloaded and that only moved 253,000 copies in its first week, a tiny number compared to previous years.