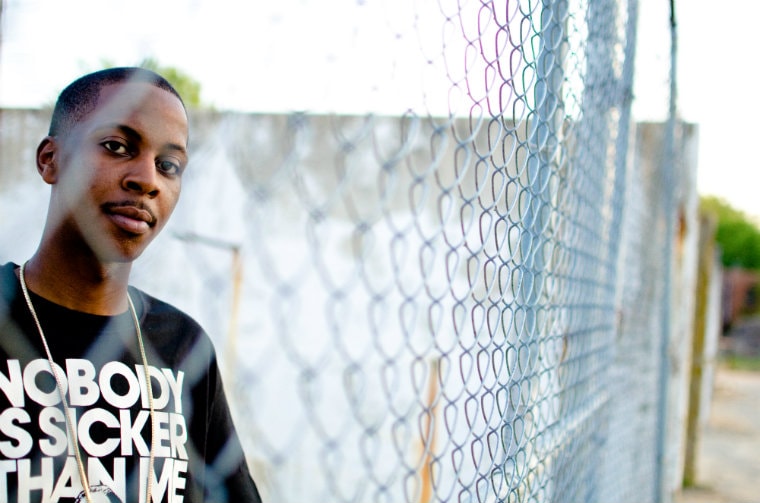 After dropping his "5PM In Foxcroft" the other week, Stop The Breaks had the chance to link up with Verbal van Gogh aka VvG, an up-and-coming rapper out of East Charlotte, NC. We spoke on his influences growing up, launching his own independent record label, Currency Cartel Ent., grinding independently, and plenty more!
1) Who were some your influences during your come up?
Growing up, I had a lot of influences musically. My pops was really deep into P-Funk and I always like the way they just seemed to be having fun making that music.
Hip-hop wise it was Big, Raekwon, Jay-Z, Nas and definitely Big L.
2) What inspired you to launch your own label, Currency Cartel Ent., and take your career down the independent route?
When I was teenager I had a couple offers from major labels and once again last year but the money or the situation was never right. You gotta know your worth.
If you think your intellectual property is worth millions then you can't settle for pennies. I had already had what they was offering and I wanted full control of my music and image so I started my own label.
3) What sort of hurdles and obstacles did you face to get to where you are now?
Too many to list. It's tough as an independent artist because you don't have that financial machine behind you but the advantages and disadvantages definitely weigh out to the independent side.
4) What's the hardest thing about being an independent artist?
Really just understanding that every move won't yield instant results. The independent grind is all about persistence and patience.
5) Are there any independent hip-hop artists out there who inspire and motivate you?
I like how Cole makes whatever he feels and doesn't conform to what everybody else is doing. Hov always too but that's more so in a business way.
6) Where do you see yourself in 5 years?
ON TOP OF THE GAME! That real coming back so get ready.
7) Who were the first influences on your music and style?
Honestly my big sister. She had all the kicks and all the CDs back in the day, so it was only natural that I picked up what she was listening to. Big L "The Big Picture" was one of her CDs I stole and never gave back haaaaaa.
8) If you could choose to collaborate with 3 other artists on the same track – who would they be?
Andre 3000 and Jay-Z with Big K.R.I.T. on the beat.
9) How do you currently make money as an independent hip-hop artist?
Streams, CD sales, merchandise, shows, writing for other artists, there are plenty ways.
10) What are you hoping to achieve with your music?
Really just to bring REAL rap back. I miss when you actually had to be a talented, original artist to succeed in this game but everything get watered down once it stop being a "culture" and corporate America get involved. It's great to make money off your art but don't compromise your art for money.
11) What do you think is the biggest barrier an artist like yourself has to overcome, to gain commercial success?
I had to really dumb down my flow and content because over the last 10-15 years, hip hop has gone away from lyrics and more so onto marketability.
I know I'm very marketable but it will just take the right situation and relationship to get my art across the way it should be received. ROC Nation holla at ya boy!