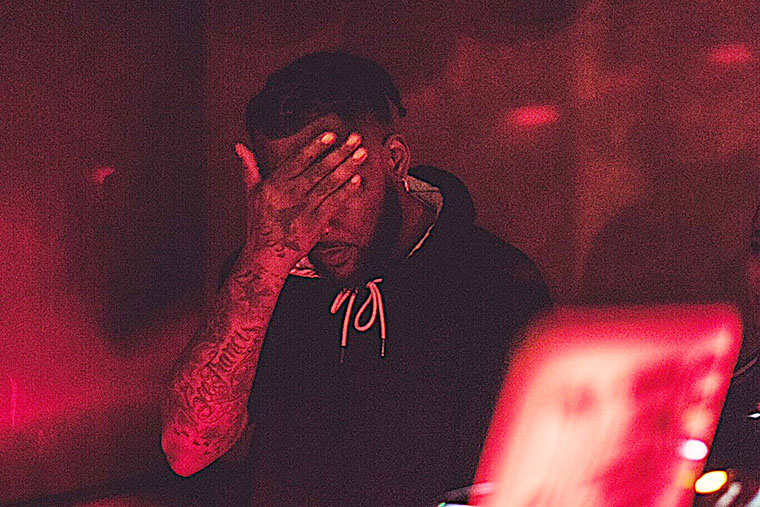 Casmir Francis, better known as see.francis is a recording artist, producer and actor. Born in Newark, NJ, while having ties across the Tri-State he calls home "the Garden."
Creating his own exclusive style of lyricism and delivery to match his distinct personality and life views gives francis a lane of his own. see.francis is a man who lives completely uninhibited with an outlook that consists of no rules or limitations.
His life experiences have shaped him and given him the opportunity to tell a story not often told, genuinely. After releasing his first solo project "Red Lights" (Executive Produced by TheVAMP) Francis began to step forward as one of the most promising emerging artists.
Since joining with up and coming Indie collective 'iLLustrious (I.M.G.)' see. went to work on his next project titled "Fiat Lux" . Fiat Lux, an EP, gathered stellar reviews being called one of the best of 2014.
In addition, see. has appeared in Cash Rules starring Treach, Naturi Naughton, and J.D. Williams, and a handful of other roles.
1) Growing up in Newark, NJ, who were some of the early influences on your music?
Shit, theres Redman, Queen Latifah, The Fugees, The Outsidaz, Lords of The Underground, The Outlawz, Whitney Houston, Mark the 45 king, Joe Budden, Apache. I could go on forever I think if we talking about home.
2) How would you describe your style and the fanbase you cater to?
I honestly have no idea; I just try to create whatever feels right. i try to stay away from putting myself in a place where I'm making something to fit inside of a tiny, little box.
3) Talk to me about your first solo project – Red Lights? What was creating the project like?
Red Lights was a roller coaster. I had so much going on in my life at that time. You can hear it all over the project. As chaotic as my world was when me and ProducedByTheVamp were putting Red Lights together I was always free and ok as long as I was able to go create.
4) From a business point of view, which artists in the game do you think are really pushing the boundaries and changing it up?
So much real talk, but if you're asking me who do I think is pushing boundaries and changing things up in a progressive way I'd say Childish Gambino, Nipsey Hussle, TDE as a whole to name a few.
5) What business lessons have you learnt from the music industry so far?
Do good business, take care of your people, don't go against what you know inside feels wrong.
6) If you had the power to change one thing about the hip-hop industry to help independent artists – what would it be?
I'm a dreamer so I'd just want to make talent as important as being connected when it came to getting opportunities.
7) Who do you think are top 3 rappers doing it at the moment?
The data says its Kendrick, Drake and J.Cole.
8) So what are your plans for the future?
Only plans I have are to roll a blunt after we finish up here, and keep creating and pushing the limits tomorrow.