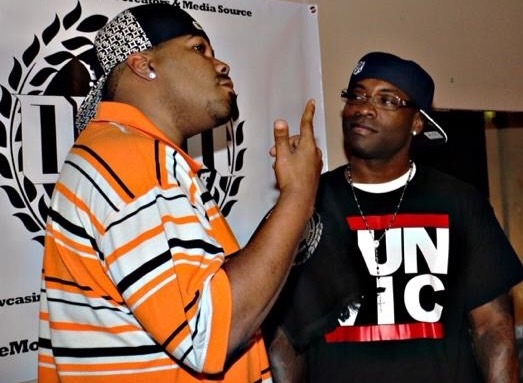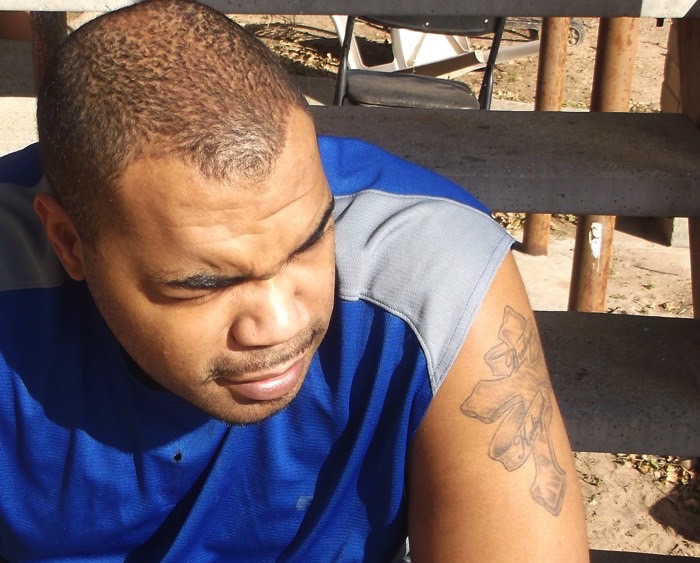 J-Luv Da Prince is relatively new to the rap game but he's been a passionate fan of the culture his whole life. The rapper's latest project, The Association, has finally been released after 2 months of delay and is available on DatPiff for streaming and download.
Hit the link to check out the tape and make sure you read Stop The Breaks' interview with J-Luv below where he talks about his first time recording, staying as an independent artist, his top five dead or alive and more.
1) Do you remember the moment you wanted to be a hip-hop artist?
Actually, I used to listen to old school hip hop all the time, but it never made me want to do music. It wasn't until my birthday in February 2004, that I wanted to try and pursue a career in the field. My cousin Jason threw a party for me and invited me to a studio, where he had been recording at with some of our other family.
Well, a beat came on and I just started mumbling some words from off the top of my head, plus watching them while they did their thing. He saw how intrigued I was and asked me if I wanted to hop on the mic and spit something. I was shy at first but after about 20 minutes, he finally bribed me to get in the lab. I started feeling myself and my peoples were rocking with me and since then, every mic I see, I want to get on there and show my talent.
Four years later, I started singing. To make a long story short, It was a talent show where I discovered that I could sing a tune. It was a great moment.
2) What was it like creating your latest project?
I had fun creating this material. This project was specifically to help up and coming artists, like myself, and showcase their skill to the world. Every song is a collaboration with me and another artist from all over the U.S. It took as nine months to complete the tape.
It was almost canceled due to personal reasons but after all that was straighten out, we got back in the lab and finished it in less than five weeks.
3) What are you trying to achieve with the project?
The focus of the tape were club tracks and songs people could really relate to. Something like 2Pac and Biggie spoke of, when they were alive.
From the first song "Time 2 Get It" all the way down to "Why U Hatin" are actually songs that I speak about changes in my life which were all about the grind and having a way to take care of my family and my closest loved one, while losing friends on the way to the top.
And those are just my verses. My collaborators took it to another level and spit their side. This is one mixtape that I feel people will play without skipping a song.
4) What are your thoughts on staying independent or signing to a major label?
My opinion, I feel staying independent is where its at. The industry doesn't show "us" a lot of respect but if you listen to differences of the music that we make, a lot of people would say that we are better than them. I would have to agree.
Our songs have more of a story than just poppin' bottles in the club and driving nice cars. Last time I checked, I'm not a gangsta, so I can't rap about killing someone. I've never done it in my life. I was always told don't speak on something you have no idea about. It was the perfect advice. I wouldn't want to sign to major label!
5) How do you feel about the independent hip-hop industry right now?
The majority of it, I can say enjoy listening to most of the time. Like I stated earlier, this is where real music is. Stories are being told and the R&B scene is really taking off. Other than maybe Chris Brown, Trey Songz, and R. Kelly, i'll cut on an independent record quick.
6) As an independent hip-hop artist grinding it out, what sort of promotion and marketing are you doing to stand out from the rest?
Right now I stick with the basics. On the street, out the trunk and trying to do as many shows as I can. And on the internet, its networking with other artists and producers. Trying to get on blogs and major music websites. I'm starting to work a lot with Coast 2 Coast also.
7) How do you think you've grown as an artist?
Over these past 5 years, I feel that I have some what established myself in this music game. With me being one of the few artists that can rap and sing at the same time, I can bring anything to the table at any moment. I've also learn to adapt from the time I started back in 2004, until now.
It's been a lot of work but I love so music so much, I'm willing to do what I have to, to stay with the music that my audience loves. I hear these industry beats and I get on them, but not just spitting the same ol' flow, its all about storytelling.
8) How do you feel about hip-hop today?
I've heard a lot of people say Hip Hop is dead or is dying. I have listened to rappers like J. Cole, Big K.R.I.T. and etc, that have just popped up on the scene. Slowly, I think real rap will return but it will just take a little more time.
9) What artists in the game today do you look at for inspiration?
As for Rap, I always look back to 2Pac, Biggie, Scarface, etc. Right now, it's mainly J.Cole and sometimes Drake impresses me with the lines that he uses. As for R&B, its always been R. Kelly. I've also took a liken to August Alsina.
10) Who are your top 5 rappers dead or alive?
In no specific order: Nas, 2Pac, Biggie, Eminem, KRS-One