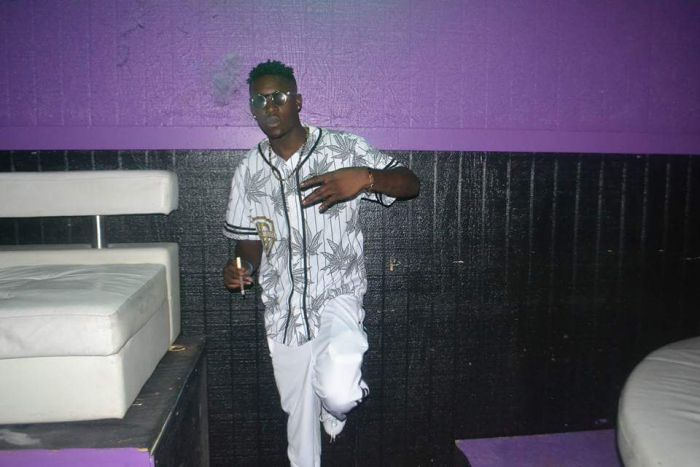 1) Tell us a little about yourself and your background.
I'm from Montgomery, AL home of the late great Doe b and 100 STACKS FAT. Im from the westside of Montgomery. When i was 15. My home boys had a group called 2much i kinda grabbed my style for being around that movement they had the city on lock in high school.
2) Who were some of your musical influences coming up?
Doe b was a big influence just see a person you see walking in the same studio where me and my homeboys record to seeing him on t.v. and on world star it was motivation to me and other people i feel like we can do the same thing.
3) How would you describe yourself as an artist? Has your style changed much over the years?
Me personally im everywhere with my music i don't sound the same on not one song ever its kind of funny people did not look for no different sounds from me but i love making club music i like wiz so i be in the drug zone sum time making Music for the college students.
4) What's your process like for making music? Do you have a set routine or does it vary track by track?
To be honest when i got to KC studio (PERSONAL PRODUCER) i just tell im press record and play it back keep this and keep that til keep till i finish the last verse my top out time for making a track is 40 minutes thats Free styling.
5) Can you run me through the making of your latest project? Where were the studio vibes like?
In the making of "I DON'T WRITE 2" man every studio session made me see i progressive was getting better and better hooks getting better verses getting better my attitude on the beat was coming together the vibe was great in short terms.
6) What sort of independent hip-hop promotion and marketing are you doing to differentiate yourself from other artists?
Im under management but me and don we have conversations about doing the right things at the right time
7) What are you thoughts on the current state of hip-hop music today?
Music today has really really changed from SLICK RICK, NWA , SNOOP DOGG, 8BALL & MJG , UGK , OUTKAST, NAS TO LIKE THE MIGOS , PEEWEE LONGWAY, DOE B, MEEK MILL, DRAKE , AND OF COURSE LIL WAYNE IS STILL AROUND. BUT MUSIC TOOK A BIG SWING TO WHERE PPL GET FAMOUS OF ONE WORD HOOKS OR YOU CAN MAKE A DANCE SONG WITH A STEP TO IT ITS CRAZY BUT MUSIC HAS CHANGED..
8) What music are you listening to these days? Anyone in hip-hop really blowing your mind?
I listen to dolph alot peewee long way migos i love turnt music that feel myself music that get up and get that Money music.
9) If you could work with any artist you wanted, what would be your dream collaboration?
I would love to make a track with Kevin Gates some stuff he speaks make you feel like you in movie by speaking on real life situations s/o to BWA I've spoken with them be on the look out.
10) What has been the best moment in your music career so far?
I past out my cds on foot like ill drive to the college campus of Alabama state and pass out my cds and i was at McDonald's and i guy that i dont remember putting the cd in his hand told me man i love it bro keep it up all the way to me being at work my co-workers telling me to keep rapping keep grinding the sky is the limit.
11) So what's next for you?
New mixtapes new music nee videos booked show living life on the road but always WALK BY FAITH AND NOT BY SIGHT.