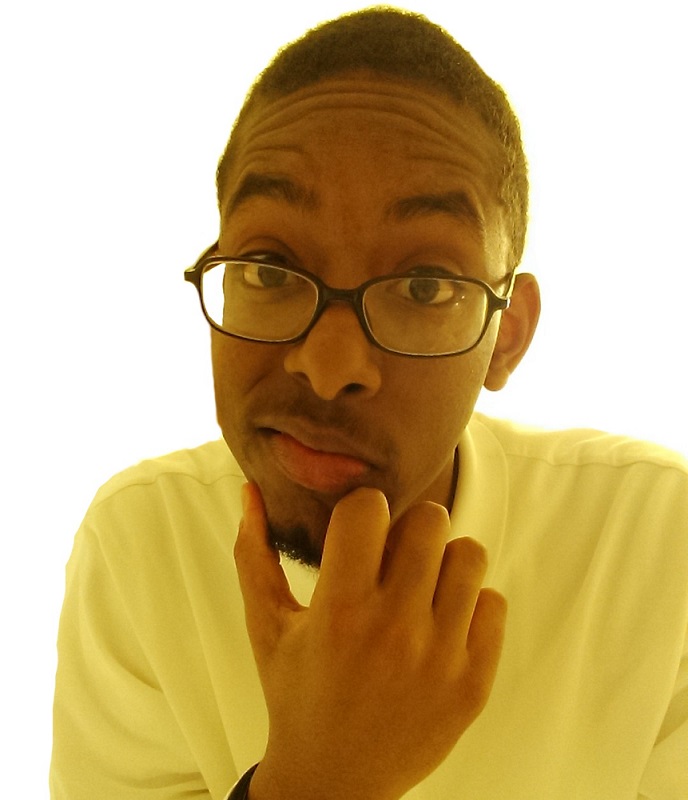 Less than 6 months from dropping his last project – Welcome To Planet Earth: Grand [Schemes] And Bad [Dreams] – Detroit hip-hop artist Ryan Carter is back with the sequel.
Welcome To Planet Earth 2: Supreme [Machines] And Devolved [Monsters] is a 16-track project featuring contributions from artists like Jew-Fro Lapa and The Wolf. Beginning where the last project ended, this sequel should be heard in its entirety following the first tape.
Check out our interview with Ryan below where he discusses the making of this project, the importance of a strong work ethic in the rap (especially for an independent hip-hop artist), whether 2014 was one of the worst years for rap and more.
1) What was the creation process for your latest project like? Was it similar or different to the first Welcome To Planet Earth?
The creation process for this project ran simultaneous to the ending of my last project; I never stopped to rest from the creating process because at the time I started on "Planet Earth 2" I had just finalized the first mixtape.
The only difference between this project and the last was that I collaborated with some of my friends and shared out a portion of the creative control.
2) What makes this project a sequel rather than just a whole new mixtape?
This project is a sequel because some of the song ideas I had originally planned for the first Planet Earth mixtape but choose not to include them.
I felt in a way that I didn't fully end the story on the last mixtape and starting on a completely new theme wouldn't be right. So this mixtape is my way of properly closing out the entire "Planet Earth" project.
3) This is is your second project released within a year. How important do you think work ethic is in the rap game? 
Work ethic is crucial in the rap game, especially in these modern times with the impact of social media and the Internet. An artist has to continue to produce and create because stagnation can quickly lead to irrelevance.
There are so many artists worldwide who are remarkably talented and there is no time to slow down or stop because the listeners will always find someone or something new.
4) How would you describe yourself as an artist? Has your style changed much over the years?
As an artist I would say I am always learning, I wouldn't say my style has changed much over the years but I certainly have learned a lot more about the music business since I began.
I feel with each project I complete, I walk away with a new skill or technique. When I listen back to my earlier works I can hear the difference in my flow, confidence, and production skills.
5) If you could work with any artist you wanted, what would be your dream collaboration?
If I had to choose out of any artist, I would say Diddy. He has such a non-stop personality, and is so knowledgeable in the music business it would be an honor to be able to see him work.
Just what he has done in his career is awe-inspiring and he is a role-model for the way he took himself and created a business empire that helps give opportunities to so many people.
6) What did you think of last year's music? Did you think 2014 was one of the worst years for hip-hop?
I've heard people say so many negative things about 2014 and I feel it's unfair to all artists. The year may not have made the most revenue when it comes to sales or chart rankings, but so many artists still put time, effort, and most importantly their hearts into their work.
I know just how hard I worked on my last two projects and for people to just dismiss the entire year as a failure is wrong.
I understand that every person may not like a certain style of music or song, but there should still be a respect for the artists and the effort put in; because music is still a form of expression and how we communicate our own thoughts and ideas.
7) What has been the best moment in your music career so far?
The biggest moment in my career so far has been the global acceptance I have had received for my music. To see young artists like Portugal's Iga Victoria who have discovered my music and have their own incredible talents is amazing. I have fans from Australia, the UK, Russia, and Africa among other places.
It is really a humbling thing to see that people all over the world have found a connection to my music, which I am forever grateful for and it gives me the motivation to continue in music; the constant reminder that what I do is entertaining to someone, somewhere.
8) So what's next for you? 
Next, I am currently working on a third mixtape. At this point I am working with my friends again, writing, and continuing to improve on what I know and enjoying the opportunity I have to entertain others.