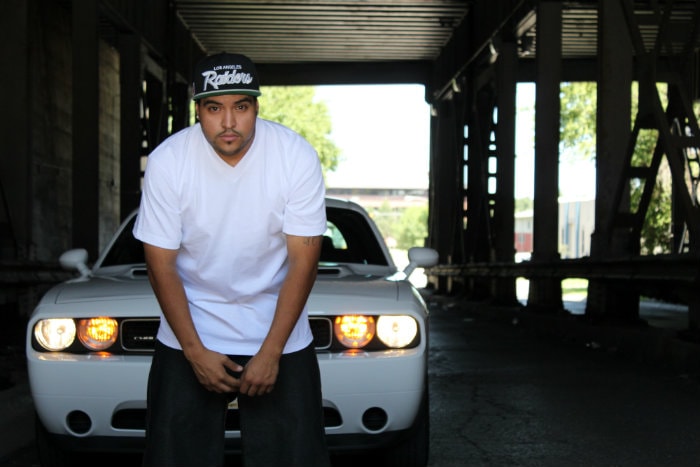 Stylo Tha Don is a Rap Artist from Omaha, Nebraska. Both raw and diverse in his approach, Stylo is unapologetic.
From his traditional Mexican upbringing to his experiences in the streets, Stylo brings you into the realities of the world that's often glamorized in movies and music from a first generation Mexican-American point of view.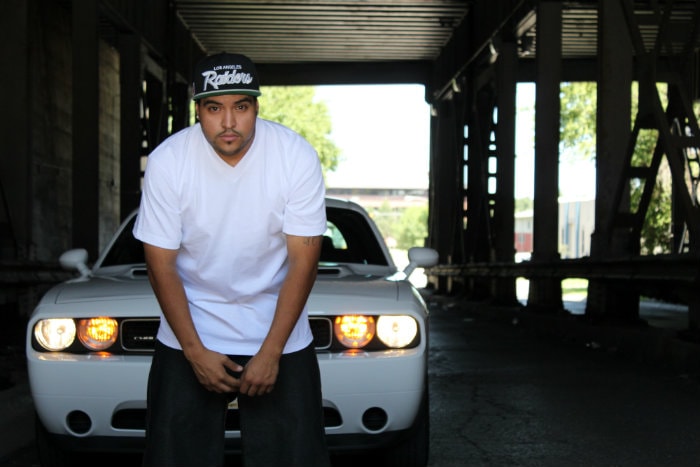 1) Talk to me about the making of your latest project – This Thing of Ours. What was the inspiration behind it?
It's my debut album and something I've been waiting to drop for a while. "This Thing of Ours" is the accumulation of constant obstacles, legal troubles, personal matters, failures, accomplishments, anger, sadness, and all that comes with being a dboy with a dream transitioning to a real "independent artist."
It's things that I've lived and done. Things that people that I grew up with have also been through. Whether it's the countless artists or producers that I personally know doing things on the side to fund the dream, to keep pushing forward taking care of their family by any means necessary or the dope boy looking at the world in a messed up way but still having hope that something's gotta give.
The son of an immigrant who saw first hand what the world thinks of you. The point of view of the struggle from my people's point of view. "This Thing of Ours" encompasses it all for me so you have a little of everything for you to hear.
2) With the music industry tanking and record sales falling, how do you currently make money as an independent hip-hop artist?
That's the thing, majority of these independent artists are afraid to admit what they do. Majority don't just eat off of music, they work and that's something to be proud of in my opinion. Myself personally, I consider a rare breed. I don't use music as my main income.
I'd be an idiot to do that with the way the market is. I've done it all from doing dirt since a teen to owning a taco truck to flipping clothes to recording other artists.
I don't just rap, that's just one of my many hustles that I have going for myself. I'm a business man first before I'm a rapper.
I have a family that I have to take care of and you need secure money to raise a family right. Thank God that I now record full time and eat off my voice.
I've been doing that for about a year. I also have my clothing line coming along with a business venture in Colorado that I've invested in for the past year. So far so good.
3) From a business point of view, which artists in the game do you think are really pushing the boundaries and changing it up?
Any artist that can still be independent and create other opportunities for themselves without having to get other outside hands in the pot is ahead of the game. I've been really admiring the way Lil Dicky has been doing his thing. He knows his music, he knows his market.
He used to work in advertising with some big projects on his resume so he knows his shit. He's on his way mos def. Another is one that many won't know. His name is C-Kan and is currently the biggest Rap Artist in Mexico and has been touring all of Latin America for the past few years.
I've had the pleasure to jumping on tour with him throughout Mexico two times and I'm in awe at the way he has the market in the palm of his hand.
Consistently dropping quality cinematic visuals I feel has been his way up. Every song he drops he accompanies with a mini movie it seems. If you can keep then watching for more than two minutes you're winning. Especially in this fickle type of industry.
4) What business lessons have you learnt from the music industry so far?
The Industry is grimey. People will promise you everything to get something outta you and then walk away like they never knew you. Keep a solid circle around you at all times. Aint nothing free. No yes men. Straight like that.
5) What do you love about hip-hop music?
Hip-Hop music is an alternate reality. I can be pissed all day long and I'll put some old school Pun on or some new shit I just dropped in the lab and I'll literally forget about whatever was bothering me.
To me, it's that deep. It can either calm down your demons or amplify your feelings. The fact that it's that powerful is why I love Hip-Hop. A way out. It's therapy.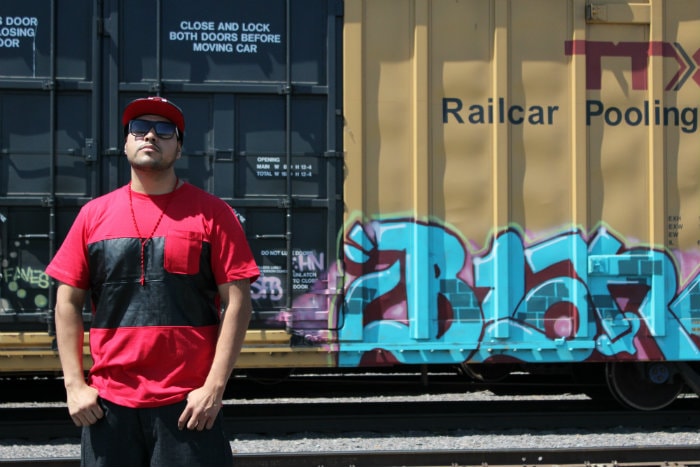 6) What still surprises you about hip-hop?
I've always been surprised at the fact that someone worries so much about another person and the type of music they make.
Everyone has opinions and I understand that, but when you shit on someone and something because you can't get to the point where that person is at is lame as fuck.
That's a hater all day and someone that will sit and talk when they should be getting up and doing. I see it happen in music all the time but I see it more rampant happening within ourselves.
Crab bucket syndrome is an epidemic in Hip Hop I say. There's enough money out here for all of us.
7) If you had the power to change one thing about the hip-hop industry to help independent artists – what would it be?
Be more transparent when working with artists so that they fully understand and know what kind of situation they're getting into. There's people out here that prey on the dreams of the uninformed artist.
It's on the artist to inform himself I understand but at least point them in the right direction. You're type of website is priceless. I refer to it when I need a refresher on things that I'm still learning to do correctly.
8) Who do you think are top 3 rappers doing it at the moment?
Everyone has a chance in this day and age, there's too many people popping right now that the mainstream doesn't know about.
Being independent has never looked so promising to those who take advantage of certain opportunities. So there isn't a top 3 right now in my opinion.
9) So what are your plans for the future?
My plans remain the same as they've always did just with added goals. Create dope music that people can enjoy while being able to provide for my family. That simple. It's all or nothing over here.