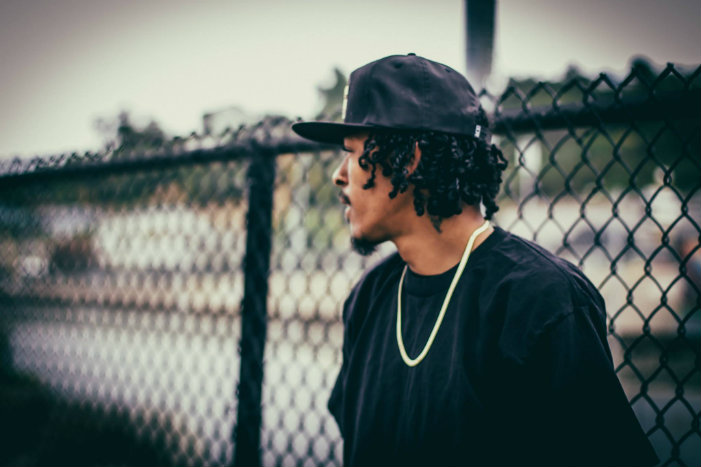 iLLy We$tSide is a hip hop recording and performing artist hailing from San Diego, California. iLLy began rapping at nine years old, inspired by his eldest brother and Nas' Illmatic. After high school, iLLy started his music career releasing his first mixtape in 2010 featuring production from Jive Records producer Ngage and TDE producer Tae Beast.
During this release and his next two, found on DatPiff, iLLy worked with New York based record company Str8fromdaGutta ENT under management. In 2016, iLLY is now working toward imprinting his latest release, We$tSide Dreams.
In 2012, pending the end of his contract with Str8fromdagutta Ent, iLLy changed names from iLL Thought, to iLLy We$tSide to separate himself from the mass with a unique moniker. With this new name, came a fresh wave of new music for the young artist and finding a new captivating sound of his own.
iLLy's ability to tell stories with a nonchalant delivery oppose to a more energetic and rugged tone complete with complex rhythms and smooth rhymes, sets him apart from other artist because of his versatility. Day to day life, current events, and past memories are key aspects that drive iLLy We$tSide into making music that teaches himself of the things he is presently absorbing.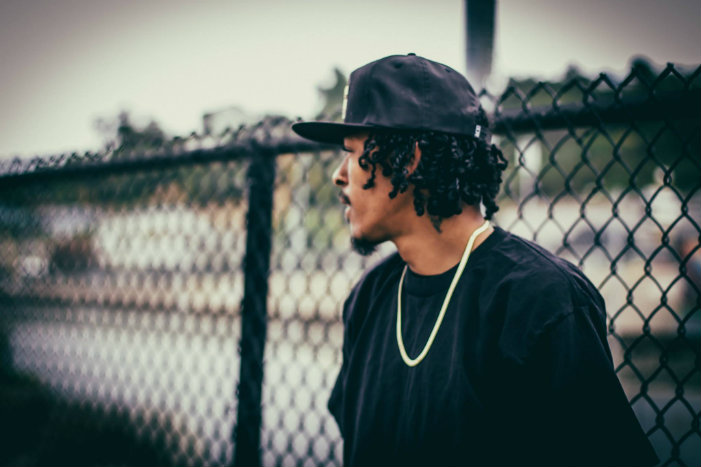 1) Tell us a little about yourself and your background.  
I come from a broken household, raised by my late Grandmother with two half older brothers. I am originally from Orlando, FL but moved to California before three years old. I am the youngest of my family and the only to graduate high school and attend college.
As an escape from gang life and an alternative from school work because I was bored, I wrote a lot of music, or played video games. One day, I just took music more serious as a way to help bring my family up.
2) Who were some of your musical influences coming up?
I first began listening to Nas, my older brothers got me into NWA, Pharcyde, Geto Boys, Dogg Pound, Pac. I myself personally bumped a lot of east coast rappers like The Firm, Big L, Cormega, Mobb Deep, shoot, even Outkast and UGK.
3) How would you describe yourself as an artist? Has your style changed much over the years?
Well I could honestly say that I am a real artist, I tend to talk about real events that are currently happening around me or what my current state of mind is at that time.
In my early years with less worries I made more happier, thought provoking and introspective music. As I got older it became dark, grimy, I had more pain to show, more turmoil to speak on and to decode through music.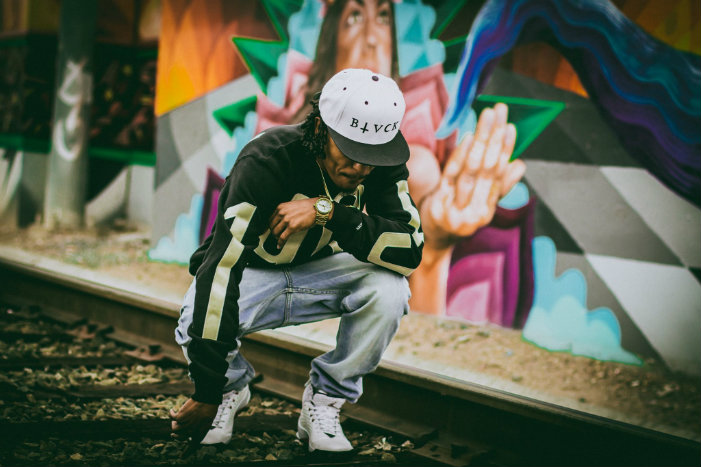 4) What's your process like for making music? Do you have a set routine or does it vary track by track?
Typically I'll write music out of frustration, and that's when my music sounds best. I'll play the beat for hours, whether it was mine or something leased online, I'll spend a lot of time on a bar.
It depends on the instrumental whether I'll write the hook or verse first, whatever it is, I'll try to capture my emotion and make sense of it, four bars at a time. If you listen closely to my rhythms you could hear some patterns in my rhyming, because of the way I write.
5) Can you run me through the making of your latest project –We$tSide Dreams? What were the studio vibes like? 
The making of We$tSide Dreams was very fun and actually documented through video clips on my Instagram. It took about 3 months creating the project, dealing with school and day to day life during the process. I had a lot of fun working with my engineer Jay Wat.
It was actually our first time collaborating, the first song I did was Still Thuggin and it was an instant connection from the jump. He knew what I wanted my tape to sound like, I wrote every song to work around his audio engineering and the vibes were lit, still are to this day, too.
6) What sort of independent hip-hop promotion and marketing are you doing to differentiate yourself from other artists?
I've been independently distributing my latest mixtape on foot. I do a lot of shows in southern California up to the bay and in Vegas, so wherever I'm at I'll be handing out free cd's accepting all donations.
As far as online, I try to stay in touch with trending blogs and keep up with mixtape reviews and interviews on several indie sites for buzz. My team and I are currently putting a radio campaign into play with urban and college radio.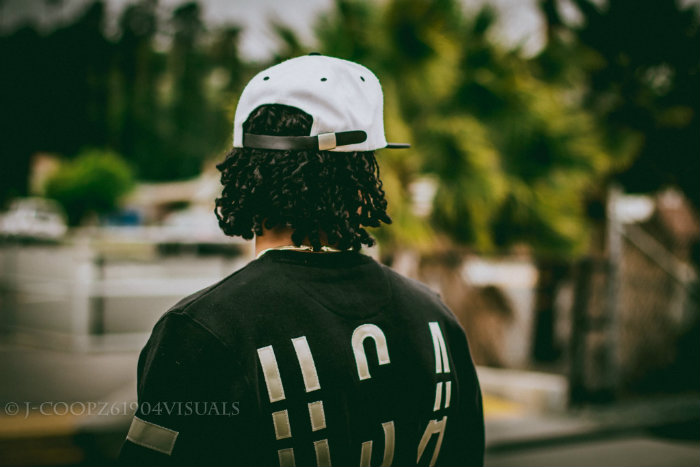 7) What are your thoughts on the current state of hip-hop music today?
Hip hop is booming right now. I know a lot of people might prefer the 90's sound better but I'm a musician I don't care. The past is the past, we have to keep providing something new.
There is a lot of different genres inside hip hop now, I think that's what matters most, what kind of rapper you are and where you fit in. Hip hop is definitely expanding its horizons.
8) What music are you listening to these days? Anyone in hip-hop really blowing your mind?
I listened to a lot of south music right now, it gets me hyped to want to pursue my career. Cats like Peewee Longway, Skippa da Flippa and all that haha. But on most days when I'm kickin back burning one I still bump what inspired me from day one.
Anything and everything hip hop haha. There is honestly too many heads doing music and doing big things right now for me to single out one person, everyone is on the grind.
9) If you could work with any artist you wanted, what would be your dream collaboration?
Honestly, Kevin Gates. I think we could do a mixtape in a day type shit haha. He seems really serious about his business and doesn't waste time, that's somebody I would want rockin with the label.
10) What has been the best moment in your music career so far?
Hands down, opening up for Schoolboy Q at the House of Blues.
11) So what's next for you?
Urban and college radio, and hopefully a west side tour, stay tuned.