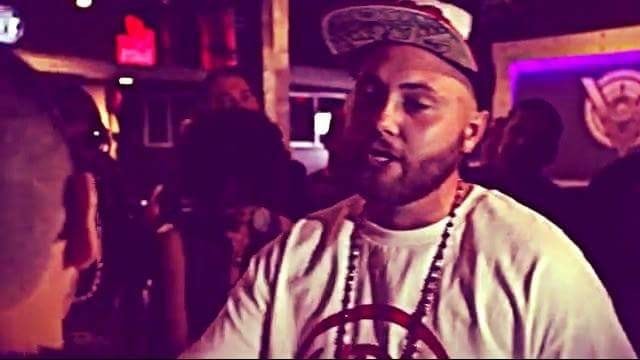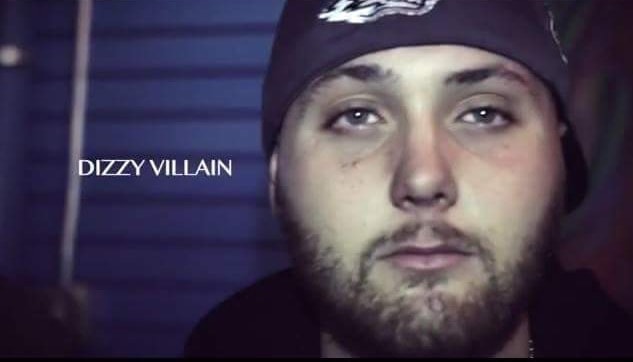 1) Tell us a little about yourself and your background.
I was born in Coral Springs, Florida my family moved around a little before elementary school even lived in Hawaii for a minute. I was raised in Albuquerque, New Mexico from 1st grade years on. Duke city is definitely my hometown.
Anybody that has grown up out here will tell you things can get pretty crazy. It was no different for me I caused a little bit of trouble growing up but Im not another rapper thats gonna sit here and say how I turned away from a life of crime to pursue music.
Everybody I know grew up in or around gangs, drugs, and violence and its still very real out here. I have lost a lot of friends to these things but if you ask who I am. Im a dude that likes to smoke some buds and appreciates Hip Hop and Reggae music, video games, movies whatever when I have some free time.
I go out a decent amount but its usually because I am involved in an event somehow , truth is I'm kind of a work a holic. Always been a hustler decided this is what I wanted to do at a young age Been sharpening my MC skills for about ten years now really trying to educate myself on the business aspect of things the last few years, now combining the two to really get out there grind and turn this into a career.
2) Who were some of your musical influences coming up?
I never had any particular influences coming up was more influenced by all types of music obscure songs here and there. When I was real young there where still music videos playing on regular television so I must have been influenced by whatever was playing on those and I know hip hop wise I had a Kotten mouth Kings cd that I had stolen Ha.
I had a Gorillaz cd and Notorious B.I.G. and Snoop Dogg albums. Again this is when i was young probably too young to even buy music these were just cds I had ended up with. As I got older I got introduced to more of the underground type of Hip Hop.
Guys like Nappy Roots, the Roots, Brother Ali, Swollen Members, Kool G Rap, Big L, KRS One, Dead Prez I could go on and on Im still that guy who is influenced by a mix of everything- not any one thing in particular.
3) How would you describe yourself as an artist? Has your style changed much over the years?
I would describe my self as an artist the same way I would describe myself as a person. I will constantly be growing and changing until I die. I am a well rounded person right now, but there is always something to learn and work on my music is no different.
Over the years my music went from being very aggressive and thugged out to being very intellectual and now Im somewhere in between. I will never lose either of those elements but I also have some other elements to slowly incorporate. Have to evolve without becoming unrecognizable to fans I have already acquired.
4) What's your process like for making music? Do you have a set routine or does it vary track by track?
I mean I guess it varies track to track, battle rapping installed some what of a process in my mind to creating something above average. The couple of battles I did I really approached with some of the best material I had ever came up with. The way I did that was by writing, writing, writing.
Any bars or lines that were just o.k. i would simply throw away and not use. Only keeping the prime material. I still do that a lot. Not everything you write is Gold.
5) Can you run me through the making of your latest project? Where were the studio vibes like?
Even though I have been making music for a while most projects I was involved in somehow got lost over the years or never fully came together. So what I had was alot of quality lyrics that were kind of scattered around and undesignated.
I had just quit my job doing carpentry and I decided that now was the time to finish a project that could really be pushed correctly. I reached out to Nightwalker for two beats and I got another eight beats from Kuma. Then me and Kuma hit the lab we recorded the project at his studio the Kave productions, Kuma being the Main producer on the album.
He made all the tracks really come together and sound professional. It took us less than two weeks to do everything As far as the vibe, it really felt like we were creating a classic.
6) What sort of independent hip-hop promotion and marketing are you doing to differentiate yourself from other artists?
I am mainly doing two at the moment. Old School grass roots face to face marketing. Getting out in the streets selling and giving away cds. I am also spending a good amount of time building my brand and online presence.
There are many aspects to that internet magazines blogs, internet radio, email. I see what is most effective and put more time towards those avenues.
7) What are you thoughts on the current state of hip-hop music today?
Everybody is trying to be an MC today and There are amazing tools out there for independent musicians right now. This is great because it is giving more people the chance to actually do something significant, I wish everyone success but it is also opening the door for a lot of bands or solo acts that simply don't have any talent and are tarnishing our craft.
The business is more competitive because more artists are breaking through, at the same time you can hit that wall of having to separate your self from the other watered down music which can take a while. All in all we are in a very revolutionary state of Hip Hop and I am interested to see what happens.
8) What music are you listening to these days? Anyone in hip-hop really blowing your mind?
I listen to Pandora radio and I keep it on the thumbprint station. its basically shuffle.
9) If you could work with any artist you wanted, what would be your dream collaboration?
It would be cool to do a track with Nas and one of the Marleys on something in the direction of Distant Relatives.
10) What has been the best moment in your music career so far?
Where I am sitting right now is very satisfying in its self I have spread my music far and Im only going to keep going. The moment you realize how many copies of your cd are floating around out there is dope. I booked and performed at a show with King Magnetic a few months ago that was fun as hell too.
11) So what's next for you?
Promoting Lead the Pack like it is oxygen and you need it to breathe.