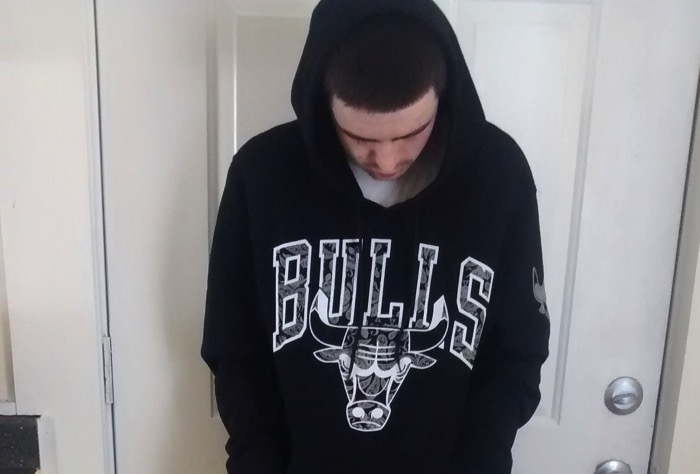 1) Talk to me about the making of your latest project. What was the inspiration behind it?
Growing Pains was honestly my attempt at starting a catalog if you would say of material. The songs are all written by myself so that's what gives the tape a good personal vibe. My inspiration as far as the material goes is a wide variety of things, from my dad, my personal thoughts and opinions, and the grind to get out there.
2) With the music industry tanking and record sales falling, how do you envision yourself earning a living as an independent hip-hop artist?
I pride myself as an emcee, so I put my all into my lyrics and the music I put out. I believe that if I continue to progress and develop and grind hard enough I can continue to make music people will listen to and enjoy.
3) From a business point of view, which artists in the game do you think are really pushing the boundaries and changing it up?
In my own opinion in the current state of hip hop. I'd say that Kendrick, Logic, J. Cole, Big Krit, Big Sean and Mick Jenkins are just a few very influential artists and they are very different from the rest of the rap game. I definitely look up to everybody I mentioned.
4) What business lessons have you learnt from the music industry so far?
I've honestly learned that it isn't a cheap path to be in if you don't have some sort of financing to put in it. I've learned that not everyone's going to help you, you really have to do the best you can on your own.
5) What do you love about hip-hop music?
Just the power you can possess as an emcee. You can reach people and influence others. I love writing and everything that comes with it to.
6) What still surprises you about hip-hop?
Sometimes all the drama in the game surprises me, but it is what is it. I don't know the situation so I can't really speak on it with clarity.
7) If you had the power to change one thing about the hip-hop industry to help independent artists – what would it be?
I would try and make a program to help artists get out there. It's tough to try and get a fan base when you don't have a way to really put yourself out there unless you have the money to do it.
8) Who do you think are top 3 rappers doing it at the moment?
That's a tough question but if I had to pick three right at this moment "doing it" I'd say, Drake, Big Sean, and Kendrick Lamar (in no order).
9) So what are your plans for the future?
I plan on going to school and majoring in Studio Engineering so I plan to have a future in music. I want to continue as a rapper to and keep making my own music. One day I'm trying to start a label and sign artists and deeply establish myself in the business.