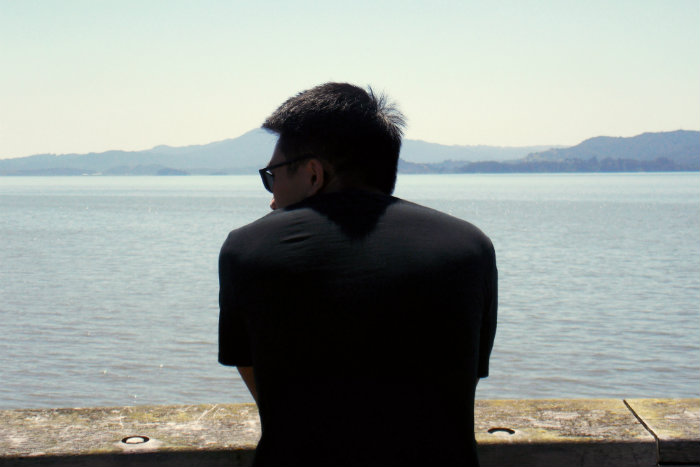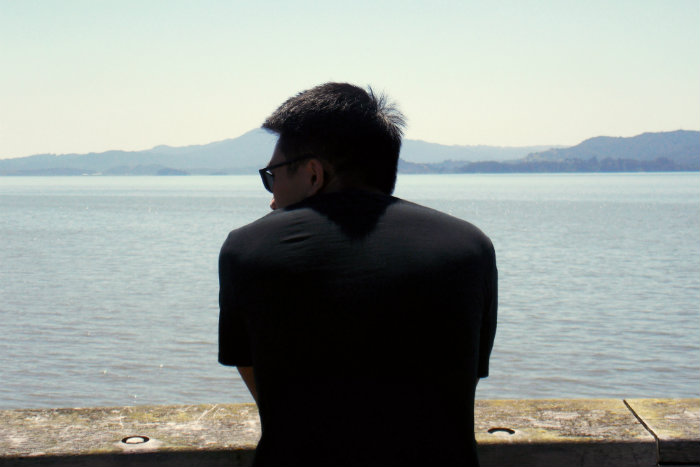 1) Tell us a little about yourself and your background.
My name's Benjamine Lee i was born and raised in Richmond California, i grew up in a music environment, my father is a musician and my mother is a singer for our church choir. I've always had a passion for music ever since i was a little boy.
I remember writing rhymes in my books instead of doing homework or taking notes in class, i told myself even as a kid that i want to make music for a living, i felt as if the microphone was the only way i could express myself as the person i am instead of hiding behind a mask to please others.
And so I continued writing and writing until i entered middle school then i stopped for a few years to focus on school. I came back to the music game once i hit junior year of high school, back then i was known as "KayzTheKid" but the name didn't stick long enough.
I gained views and some fans but i wasn't happy. so I dropped the name last month to refresh myself as the person i am. going into the music business without a stage name is risky but i want others to listen to my music and to remember me for me.
I self taught myself how to record and produce music from struggling every night for the last few years. i'm still learning but i enjoy every second of it.
2) Who were some of your musical influences coming up?
The people i looked up to and found inspiration in their music to start writing were eminem futuristic, jewlz (Now known as justin Torres), D-Pryde (Now known as Pryde), Lil Crazed, logic, Machine gun kelly and Jon Bellion.
3) How would you describe yourself as an artist? Has your style changed much over the years?
As an artist i'll describe myself as. . passionate, because behind every word i say you could feel a little bit of my soul backing up my words. My style has changed a lot over the years, from battling to amazing flow, even to slow and lyrical words.
4) What's your process like for making music? Do you have a set routine or does it vary track by track?
I do have this routine i have to writing songs. I sit down and listen to the beat for a few seconds, just to get into the feel and the vibes of the style. After i listen to the beat i grab my phone and begin to type down words, flowing with the beat, from there i rap the verse as if i'm performing on stage.
Each time i come to the end of the sentence i add onto it by free styling whatever i feel will fit better in the song. i repeat the performance as many times as i have to until i finish typing the whole song out. the fastest time I've ever finished a song would be 1 whole day. non stop writing and rapping.
5) Can you run me through the making of your latest project? Where were the studio vibes like?
The last project i did was a song called "Steady going" produced by 88KBeats. i don't have a budget or the resources to go to a actual studio, so i saved up some money over the years to buy the equipment i need to record my songs. originally the plan was to record a full album with 88kbeats but life got in the way but it's understandable. so I've been sitting on the project for a few weeks, rewriting and re-recording each time to get the sound i wanted for the project.
6) What sort of independent hip-hop promotion and marketing are you doing to differentiate yourself from other artists?
I've haven't been doing anything different. I've been promoting my content on facebook, twitter, instagram and soundcloud. hoping that fans will help share my content around with their friends and family.
7) What are you thoughts on the current state of hip-hop music today?
In Hip-Hop today i feel it isn't going so good. i do like some artist in the game right now but i feel as if a person has money they could pay for the spot that takes hard work and dedication to earn.
8) What music are you listening to these days? Anyone in hip-hop really blowing your mind?
The type of music i'm listing to now a days are music from logic, jon bellion, futuristic, kevin gates and Machine gun kelly. I've been really into Logics new album "Bobby Tarantino" and Machine gun kellys album "General admission"
9) If you could work with any artist you wanted, what would be your dream collaboration?
If i could work with any artist i wanted it would defiantly be logic. He's really passionate about his music, his fans, his future and he just wants to have fun doing what he loves. i feel as if i could connect with him even if we didn't have the same life style growing up. if we could have Machine gun kelly, jon bellion, logic and futuristic on one song it will be amazing! best song ever!
10) What has been the best moment in your music career so far?
The best moment in my music career will have to be when one of my songs hit passed 1K hands down. I know that doesn't seem like a lot but to me having that many people listen to my craft even if it was a mistake still blows my mind! i just want other people to notice me and enjoy the content i'm trying hard every day and night to put out.
11) So what's next for you?
My next move is to continue writing more songs and collaborate with more artist around the world. right now i am making no type of income from anything, everything I've been doing, collaborating with other artist, making videos, shooting videos. have been free. but i am looking to make some type of income just so i could continue putting out a little bit of my soul in every song.