The Brooklyn-Born, Baldwin-raised Miami transplant, 27-year-old emcee Brenton is hip-hop's wild card. With the ability to adapt to and deliver on any track presented to him, Brenton made his larger debut back in 2012 with The Brenton Brown Affair.
The project landed him appearances at both SXSW & A3C as well as netting over 10,000 streams and downloads. brought up in a strict Jamaican household in the suburbs of NY and Miami, Brenton developed his lyrical prowess, earning himself opening gigs for artists such as Lupe Fiasco, Asher Roth, Drake, Bone Thugs-N-Harmony, Wale, Method Man & Redman and more.
Featured in The Source, XXL, HiphopDX, DJBooth.net and other prominent publications, Brenton is determined to make his name known to the masses.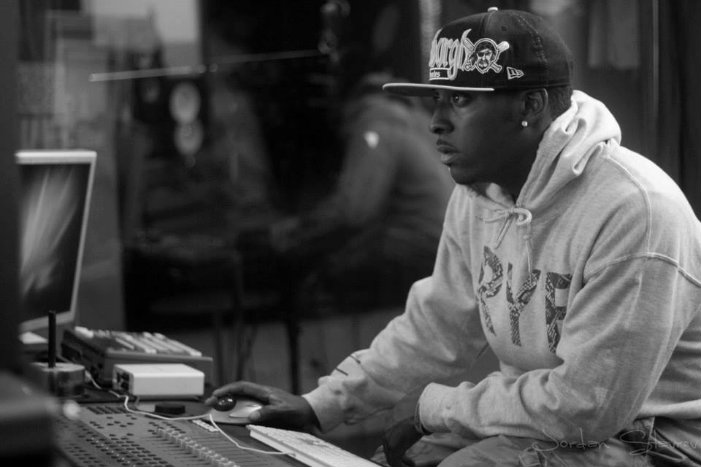 1) What inspired you to be a part of the music industry?
My brother Dre used to bring home early issues of The Source and XXL and I would always steal them and read the interviews. Seeing these larger than life artists and reading about the things they were doing was crazy inspirational. But it wasn't until I met Paris a Diamond that I wanted to create music. At the age of 11 this kid was signed to a label doing songs with Lil Kim.
We formed this faux-group called Anonymous and started recording music, but I was pure garbage at the time, I mean straight basura, but it was those recording sessions and my lack of writing skill that pushed me to want to make music.
2) Talk to me about the making of your latest project. What was the inspiration behind it?
If we're talking about "The One Who Knocks," it's really based on the perception of people. Everyone thought i sounded better over Classic hiphop than I did over commercialized music, so my goal was to create something that had lyrical and commercial appeal. Honestly, that same mindset carries over into my current #9TeaseTuesdays series.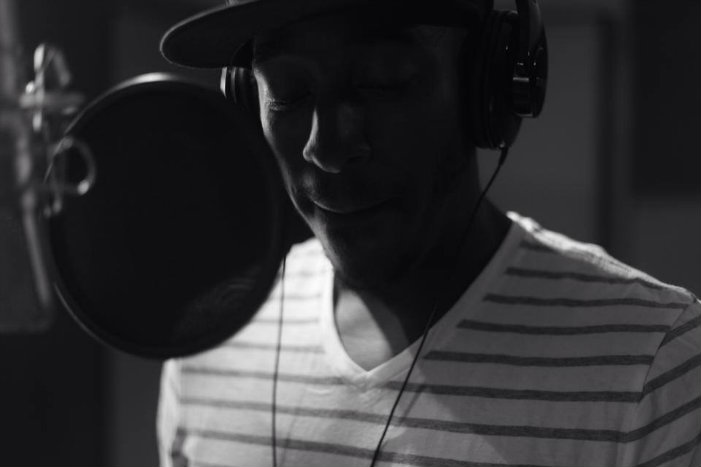 3) What was the process behind making the project?
It took three weeks to do the project, I had just bought all my recording equipment, and I had to get used to mixing myself, I was literally new to the whole thing, but I wanted to cut out the middle man and be proactive. The funny thing is "The One Who Knocks" was a template for me to find my voice for #9TeaseTuesdays.
4) What are your thoughts on the hip-hop industry at the moment?
Although there are tons of trap rappers and virtual overnight successes, I believe the music is coming full circle to its roots. I believe, or better yet I hope, to hear more conscious music on the radio.
That's not to say, I don't enjoy dabbing and all that shit when I'm in the club, but I do miss hearing music with a theme or artists with serious bar game getting their just dues on a larger scale. There aren't too many albums I can listen to all the way through and that's sad.
5) Do you enjoy grinding it out independently or would you prefer to be signed to a major label?
I definitely love the independent grind because it's honest and raw, but I would like to have major distribution. I think that's most important.
6) What do you think goes into building a loyal fanbase?
Time. You've got to be patient (my kryptonite). You've got to talk to people, put yourself out there to be ridiculed or loved. You have to create music that sparks something in people and keep creating it so they have a reason to keep listening. Basically you have to grind until you're undeniable then grind some more.
https://soundcloud.com/yobrenton/brenton-triumph-2016-feat-smoovth-mark-myles
7) What sort of online promo and marketing are you doing to reach your fanbase?
I'm all about blogs, I know from my days running akidnamedb.com how to grab readers and entice (some) bloggers. As far as marketing, I'm working on being more social via social media. It's all about engaging with the people you eventually want to hear you.
8) As an indie artist, how do you brand yourself and your music to stand out from the rest of the artists out there?
I focus on having fun with it comes to making music. I'm not the political type or the trap artist, I'm somewhere in the middle dealing with day-to-day shit just like everyone else. I make music that has authenticity, but it comes from an honest place. I hope that doesn't come off too egotistical.
https://soundcloud.com/yobrenton/brenton-a-tribute-to-phife-dawg-feat-kris-kasanova
9) Where do you distribute and promote your music and why do you think this channel works best for you?
Well, I try to keep everything in one medium like Soundcloud, but from time to time I have to venture out and use media like Bandcamp and Audiomack to get this music out. I do have an official website though, YoBRENTON.com. You can find me everywhere @YoBrenton.