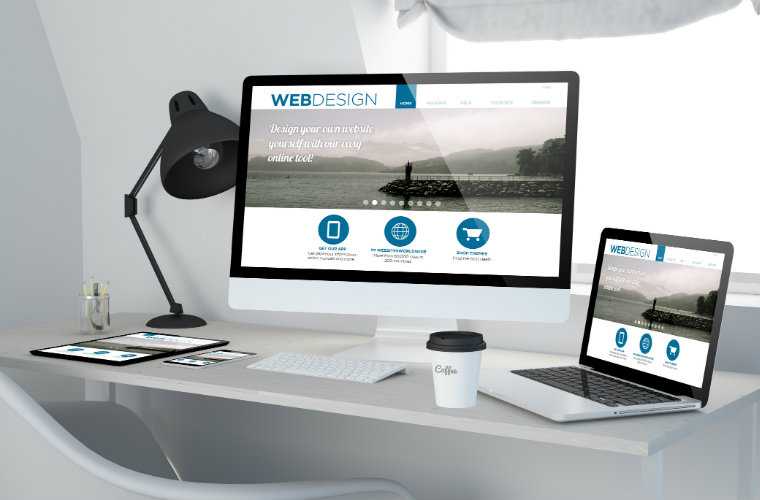 We've said it time and time again on Stop The Breaks – all independent hip-hop artists grinding out there need their own website. 
As an independent rapper or producer trying to push your music and brand out to your fanbase, there are endless online channels out there for you to tap into for generating awareness.
From Twitter to YouTube to Instagram, the problem isn't how to promote yourself, the problem is how much time do you spend on each platform?
You don't have the marketing budgets, resources or manpower of a major label artist who most likely has teams and teams of people working on promoting their music. So you need to focus on the channels that are most effective for you. 
In my opinion, there isn't a better way to promote your music and brand online than having your own website. 

Every marketing savvy independent artist has their website, and for those who don't, you're missing out on:
Your own promotion platform that you control and own

A central hub to send all your fans, DJs, interested label representatives, A&Rs, etc. 

Monetising your content – you can post up music for streaming, downloads or even sell advertising space on your website
Having a quality website is a must today, it's not just a suggestion. Without doing this you are more or less handing away a massive chunk of revenue and promotional power and this is just silly.
To avoid doing this and making sure you have the best chance of succeeding, you need a website designer. Not sure what to look for? Then make sure that the designer you hire has access to;
1) Quality designs and ideas that will work with the theme and style of artist you are trying to portray. Your website needs to link with you and what you offer, not just be some standard set of nonsense
2) Plugins and systems that allow your website to flourish in terms of having buying options, e-mail subscription lists (more on that here), social media access (more on that here) and even things such as making sure your website has a place for music to be heard from. A failure to do this will really hurt you in the long-term.
3) A strong understanding of social media and the importance that it plays in getting the job done in terms of marketing you. If they aren't friendly with social media use you should go elsewhere as it's a real cornerstone in the way that you can promote and portray yourself today.
4) The ability to update and change the site later on – no artist remains the same forever so being able to make an adjustment in time is going to be vital to staying original and interesting. Take the time to do this and you will massively benefit for years to come as it allows you to totally shift up without having to get a website formed from scratch.
5) The designer also needs to be able to adjust to modern changes and adjustments in web trends – are they up to date with what people are doing? Can they get you access to good writers, designers etc.?
This is a big part of making sure the whole thing works in the way that you had originally intended, as otherwise you just spend all of your time worrying about how to fix the situation.
A designer is hard to find but when you find a good one you should keep them as part your team for years to come as they are vital to promoting yourself properly.