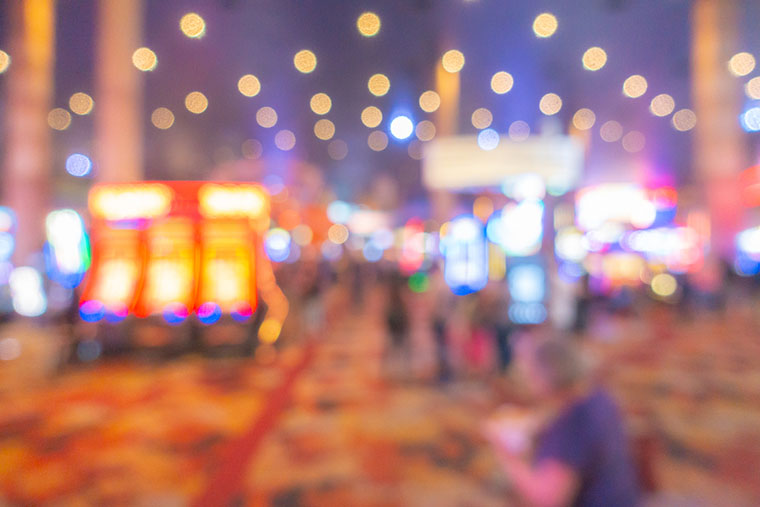 Are you a budding music artist trying to find your way in the vibrant city of Las Vegas? It can be hard to make your way to the top, so you often need to have some other plans in place to make some money. Of course, you still want to spend time on your music, so a part-time job is a way to go.
Luckily, there are a ton of part-time jobs that won't leave you feeling super bored confined to a desk each day. In fact, you can get involved in the hustle and bustle of Las Vegas life, meet some interesting people, and work on your music while making an extra buck.
Here are five of the best part-time jobs you can opt for when living in Las Vegas.
Casino dealer
The most unlikely job that people consider is a casino dealer. Of course, you head to the casinos and have a bit of fun when you're in the city, but do you ever consider sitting on the other side of the table? You can often choose the shifts you want to work, but you may need to have a good knowledge of card shuffling and dealing.
But how much do casino dealers make? Well, there is no set income we can tell you. If you work part-time, you can earn as little as $18,000 a year, but with more hours, it can get anywhere as much as $90,000.
Store Associate
'Hi, how can I help you today?'
If you have a quirky personality and don't mind saying this phrase multiple times throughout the day, then you may want to consider becoming a store associate. There are thousands of stores dotted across Las Vegas, so you will definitely have the pick of the bunch. From clothes to comic books, you can get a part-time job almost anywhere you want.
The great part about being a store associate is most of the work is during the day. Therefore, if you're working as a DJ and want to secure some gigs at night, that time is free. Most of the time, you will only get minimum wage, but it isn't hard work, and you still get extra cash.
Bartender
Become part of the Las Vegas nightlife by taking up a bartender job at one of the many bars and clubs in the city. Not only will you be able to listen to some fantastic music each night as well, but you can spend days working on your own. Depending on the club you get a job in, you may even be able to make some good connections with the industry as well.
Similar to store workers, you may only be paid minimum wage, but you also receive tips, which will help you out a lot more. It is a job that is fun, lively, and keeps you on your feet while you make your way to the top.
Content manager
Do you want a job that doesn't involve leaving your house and provides you with even extra time for your music? You can always become a freelance content manager. Basically, you help other influencers, organizations, and maybe even musicians handle all their social media platforms and decide which content will put them on top.
Sometimes you can write the content yourself, but most of the work is tactical planning and scheduling. The great thing is you choose your own hours, and the pay can typically charge around $50 per hour, which is fantastic. However, it is a more competitive field, and you may have to start off with a lower salary.
Barista
How are your coffee-making skills? If they are better than average, then you may want to take a more low-key job as a barista in one of the chains or small cafes in Las Vegas. You will obviously be given some training, and then you can make some pieces of art in a mug as well as in the recording studio.
Like a store worker, most baristas only work during the day, so it is a perfect job for people looking to book some DJ'ing gigs at night. You may only receive minimum wage, but baristas often receive some good tips too. People tend to be incredibly grateful towards people who give them their morning coffee.
Final thoughts
Becoming a successful music artist isn't easy. You need time to work on your music, but you also need to earn money at the same time. Las Vegas is a fantastic place to make it to the top, and it also has an abundance of jobs for you to take advantage of. Simply find the one you are interested in and make it to the top.