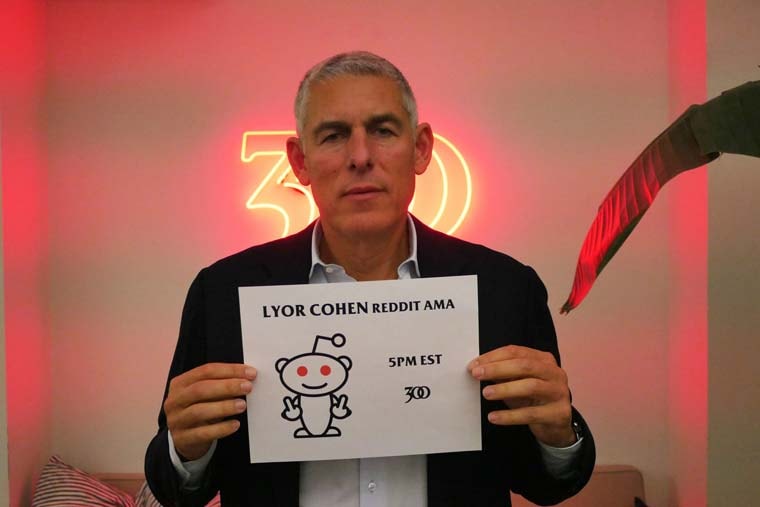 Lyor Cohen is pound-for-pound one of the most formidable music executives to ever walk the planet. Striking an imposing figure wherever he walks, the former road manager for Run-DMC turned artist management turned label executive has been around the block when it comes to this music industry.
Since departing his role as Warner Music Group's Chairman and CEO, in 2012, Lyor has since launched his own company, 300 Entertainment. Working with some of the hottest acts in the rap game right now like Young Thug and Migos, Lyor envisioned 300 Entertainment as a hybrid of record label, marketing company and distributor with major backing from Google and Atlantic Records.
Lyor recently jumped onto reddit for a Q&A session. Check out the highlights below:
On the purpose of a record label in today's age
That's an extremely good question. and if you dump "label" in the generic form then the answer is probably no reason. but if you believe that there are labels that actually care the the artists enough to invest capital and manpower then the conclusion will be completely different.
On 300 Entertainment
The biggest change is that 300 is out of beta. We're actually proving our hypothesis that a small, determined, nimble, well-financed, and tasteful company can compete in a highly consolidated music business.
On independent artists and labels
I think labels in general need to adapt. Not as a reaction to the DIY, but more because it's critical to transition from old media to a progressive one.
Advice for aspiring A&Rs
Make sure that your artists are the truth and you're not trying to dust bums off. Then, if they are the truth, walk through any walls to have them heard. Risk tasking is the important important, core principle of being a high quality a&r person. Not following the leader. Breaking in, by all means necessary.
On Quality Control Music and Migos
Quality Control is an amazing company run by extraordinary music guys and Migos is one of our most important artists on the label.
On building a fanbase
Being a road manager at heart, there's no better way than connecting an artist through the live, personal appearance.
Best live performance
On what he looks for in an artist
That they're musical, that they could actually sing and perform, and that they're ambitious.
On Young Thug
He's really really special and very very important to 300 and we believe in him and we'll do anything to make sure that everybody has the opportunity to fall in love with him.