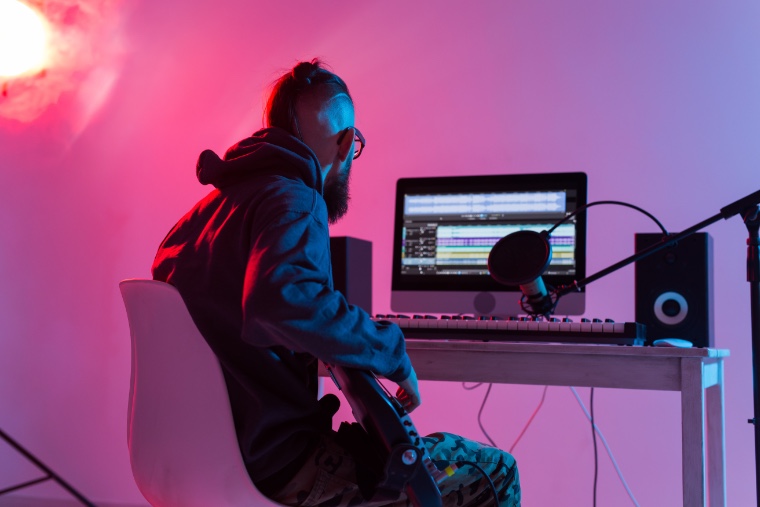 Finding gifts for the music lover in your life is difficult, no matter the occasion. However, you can find both slightly more traditional gifts and a lot of unique accessories and gadgets available on the market.
Don't just give any present; opt for something special and unexpected that will make your loved one happy! The ideal present is here, you just have to make a little effort to find it.
Sometimes, all it takes is a little searching. For this reason, check out this list of gift suggestions for music lovers that you can use as an example!
Music Lovers' Turntable
Vinyl is back. A turntable is a must if you want to impress the music lover in your life. Cheaper turntables might easily damage the records, while more expensive ones are simply out of most people's budget range. Until recently, there weren't many options available on the market in terms of price. Fortunately, decent substitutes are now beginning to be offered at affordable costs without compromising sound reproduction or build quality.
A Digital-to-Analog Converter
Only real fans of music can truly appreciate this. Most people aren't even aware of what's missing. A digital-to-analog converter is a component of any digital device that transforms audio files into audible sound.
The issue is that they typically aren't as good as an external one because they are usually a component of a bigger system, like a computer or smartphone. Your music-loving friend's favorite tunes will sound more crystal-clear and crisp than ever.
Bluetooth Headphones
Even the most dedicated vinyl fans listen to music on digital devices while driving, working out, or at the gym. Therefore, a good set of Bluetooth headphones are a wonderful gift for anyone who enjoys music. Your buddy will appreciate it throughout the next tedious bus or train ride. Many options are available in this area, catering to various preferences and price ranges.
Frame For an Album
If the recipient of the present has attended a lot of concerts, this would be the perfect gift for them! Additionally, they will probably get some of their favorite musicians' albums autographed.
Some of the items that music lovers like the most are just a few CDs they were able to get signed after the concerts, and the best that one can do with them is to have them framed.
Nobody wants a carelessly poured glass of Coke to destroy a 1991 family treasure. Albums that have been signed and framed make excellent conversation pieces and give a space a more elegant feel.
A Ticket Display Box
What if the recipient of your present already has all the vinyl they desire? They might not, however, have a place to store their concert tickets. It is possible to stick them to the wall, but the materials you choose to do so run the risk of damaging them.
The music enthusiast wants everyone to know that they attended those gigs. To show off all the concerts one has attended without the danger of destroying the tickets, and a display box is a nice idea. The ticket is placed inside the rest of the collection, where it may still be conveniently retrieved whenever desired.
Keyboard Bag For a Piano
You can't hide your love of music when you have a bag like this! A straightforward but unique present, a piano keyboard-shaped backpack or bag is ideal for young music fans. Young women who enjoy music might be given an exquisite and timeless look. Choose one with high-quality leather or fabric.
Bluetooth Transmitter For Cars
The Bluetooth transmitter for cars enables hands-free calling but, more importantly, music playback. It includes stereo audio listening modes: Bluetooth, TF card, and USB flash drive, and it supports MP3/WMA/WAV/FLAC music.
Thanks to DSP technology, you may listen to music in its complete clarity and purity. All Bluetooth-supporting devices, both Apple and Android, are compatible with this transmitter. The gadget may also be used to charge mobile phones, up to 3.5 times faster than a standard car charger.