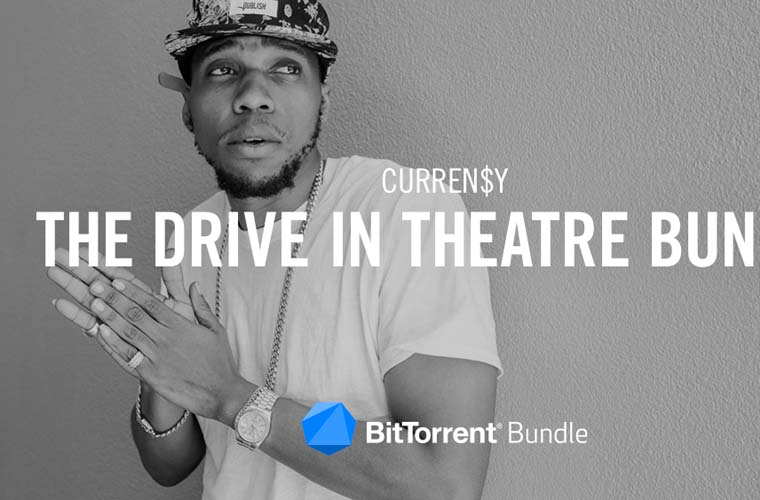 Leading torrent company BitTorrent has been doing really cool things in the music and content distribution space so it was an honour for Stop The Breaks to have the opportunity to interview the company's VP Marketing Christian Averill.
As a veteran Public Relations and Social Media strategist with over 15 years of international communications experience in the technology, consumer electronics and interactive entertainment industry, Christian is in a great position to explain how BitTorrent can help independent hip-hop artists distribute their music and build their fanbase. 
1) Can you give us a bit of background on yourself and your career path?
My background is in public relations and community building. In the past, I've worked with consumer technology brands, sports and entertainment brands, and video game companies.
My work has been with some of the biggest brands, including Samsung and Electronic Arts; but also on emerging technologies and trends.
I was an early eSports pioneer, for instance, helping introduce the World Cyber Games to the US market, helping produce the first ever US eSports TV broadcast, and helping launch the Championship Gaming Series worldwide.
2) Can you provide an overview of BitTorrent? There are a lot of misconceptions around the software so it would be great to clear some of it up.
BitTorrent is one of the most loved brands on the Internet, but yes there are many misconceptions. BitTorrent was created in 2001 as an open source internet protocol to replace HTTP, it was built to do the heavy lifting and move large data sets.
As such, it is one of the backbones of the Internet and used by Facebook, Twitter, Wikipedia and other platforms who update their servers on a daily basis; it's used by companies like Blizzard Entertainment, Amazon, and Humble Bundle to transfer content; and it's used by researchers such as the scientists working on the Human Genome Project, the Large Hadron Collider, and cancer researchers to share large data sets.
Unfortunately, the open source protocol is also exploited by piracy websites. But it's key to note that we have no affiliation with piracy sites; we do not condone piracy, promote or host infringing content.
3) Talk to me about BitTorrent Bundle and how it can be used by independent artists?
Bundle is a direct-to-fan publishing initiative. The big idea was to be the store inside the file, rather than build another walled garden on the Internet. The content is meant to be shared and a value exchange between artist and fan travels with the content.
Bundle is built for artist empowerment. Whereas most other distribution platforms keep up to 40% of fees paid for content, with Bundle the publisher keeps 90%. Plus, all data and analytics go to the publisher, which is not the case with most other platforms.
Finally, the business model is entirely up to the publisher. They can give their work away for free, or use the email gate to build up their fan base. They can set the price they want if they choose the paygate, or then can choose a pay what you want model. We believe in options, not rules.
4) Can you talk about some of the cool projects BitTorrent has worked on? I saw that you guys recently partnered up with leading independent rapper Curren$y and FADER?
There are so many. We have more than 30,000 publishers using the platform right now, so on any given day something cool goes live on Bundle.Media.
Working with The FADER was fantastic. They wanted to do something special for their fans to mark their 100th issue. So they digitized every issue from #1 to #100, creating a Bundle spanning the magazine's 16-year history as the definitive voice of new music and culture, and you can cop that that just by giving them your email.
That Bundle was downloaded over 1 million times in a week. We now work with The FADER as their distribution partner for the magazine on an ongoing basis.
Our projects with Curren$y were crazy. We actually did a series of Bundles with the JET LIFE crew, starting with The Drive in Theatre. That was downloaded 4 million times and Jet Life saw a 500% increase in growth across their apparel website, as a result of links packaged inside the mixtape. And the crew experienced a 30% increase in advance tour tickets sold, as a result of the mixtape release.
Other projects included Young Roddy x Curren$y's Bales, and Mary Gold's Sex Hormone'd Druggie. Also shout out to our latest series of projects with Mobb Deep's Prodigy who just dropped the second installment of his RIP series. 
5) How did you start working with Curren$y? Did his team approach you or vice versa?
This is a great story. A gentleman named Austin Briggs, who handled digital marketing for Jet Life, reached out to us. He had a vision of what he wanted to do with a mixtape and we helped bring it to life.
That kind of collaboration remains true with many of our releases. Creative minds come to us with these new ideas and the flexibility of the platform helps bring it to life.
6) Do you have a partnership with the Jet Life team now or is it on a project by project basis?
It's on a project by project basis. They do a lot and we've been just one part of their work. Which is good, it should be up to them how they want to release their work and connect with their fans.
I should add that Curren$y did a surprise mixtape from his tour bus and released it as a Bundle just to those people who gave their email for The Drive In Theatre. It's that kind of dope interaction with fans that makes him special.
7) How do you see Bundle helping artists, especially independent ones, with expanding their fanbase?
We find that many independent artists are interested in getting their work out there to as wide an audience possible above all else. The benefit of Bundle is that the indie artist has the ability to collect the email of the fan and build a long term relationship with them.
It allows them to promote upcoming concerts, merchandise, and new projects. With all other services, that fan belongs to the platform and the artist never gets to know them or contact them.
8) Where do you see the future of music distribution headed?
There's no question that fans are relying more and more on streaming for listening to their music. But the problem is that streaming services look more and more like Walmart online.
It's the same old model where the winners are predetermined; the big artists get promoted at the expense of the indies and up-and-comers. We believe strongly that music lovers want more and that the underground is massive.
We did a survey of Bundle publishers, which you can read here. You'll see that despite obvious challenges, the majority of artists are optimistic about music distribution in the digital age. But more than that, artists see direct-to-fan distribution as the most significant digitally-driven change.
It's not surprising, then, that fan acquisition is perceived as the single biggest challenge to success. 59% of artists surveyed say that getting their work discovered is the biggest obstacle that they stare down — versus 2% who view fair compensation as their primary challenge.