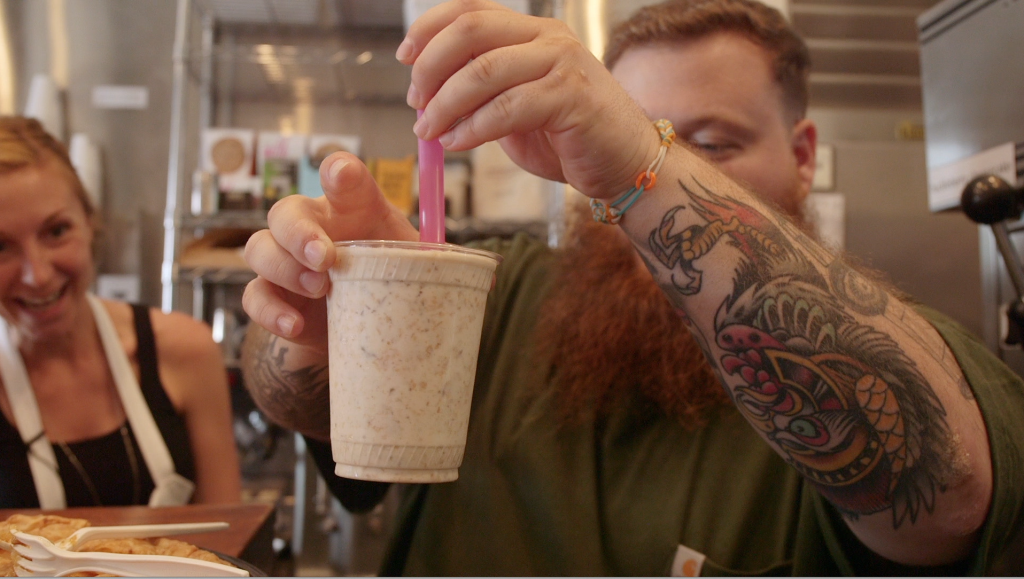 Munchies (VICE's food channel) drops the newest episode of Fuck, That's Delicious featuring Action Bronson.
On this episode of Fuck, That's Delicious, Action Bronson take us to the most out of bounds, unreal food tour of New York City ever committed to film. Mr. Wonderful allowed us access to ground zero of baklava production, his Aunt's house. 
Viewers also get an all access tour of Kew Garden's most exclusive pizza parlour, Dani's House Pizza. If all of this wasn't enough, Action made his milkshake dreams come true by visiting desert iconoclast, Christina Tosi, at Milkbar to transform the baklava into a milkshake. 
We finished up our New York adventure with post hand tattoo smorgasbord of Korean fried chicken and White Castle cheeseburgers.
ABOUT MUNCHIES
MUNCHIES is a website and digital video channel from VICE Media dedicated to food and its global purpose. Launched in 2014, MUNCHIES offer groundbreaking content from a youth-driven perspective. The channel chronicles the wide spectrum of the global culinary experience and the diverse voices that are pulling us forward: chefs and home cooks, makers and consumers, the politics and policies of food, "front" and "back of house" restaurant life, old wives tales and innovative news, and culturally significant indicators in the modern food world. Through engaging original video content, compelling editorial features, articles, how-to's, recipes and events, MUNCHIES offers a signature perspective on the intersection where humans and food connect.