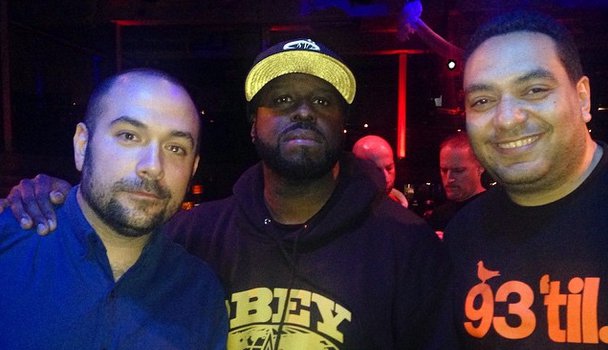 It's been a while since we've had a new Juan Epstein podcast, but the latest episode is an epic one! Broadcasting live straight out of Brooklyn, Hot 97's Peter Rosenberg and Cipha Sounds bring on the legendary Funkmaster Flex for a classic interview.
As one of hip-hop's most iconic DJs, Flex has seen it all. From spinning records at local joints as a teenager to working with the DJ Chuck Chillout at Kiss-FM to hosting his own Hot 97 show, Flex has been an enduring presence on hip-hop radio.
Even to this day, if rappers like Kanye or Kendrick have a hot street record that they want to push on the radio, they get Flex to drop a bomb on that shit.
In the Juan Epstein interview, Flex covers his entire history, talking about his admiration for Red Alert, working at Hot 97 and discusses his relationship with Dame Dash, Jay-Z and Puff. Stream the entire interview below:
https://soundcloud.com/rosenbergradio/funk-flex-on-juan-ep