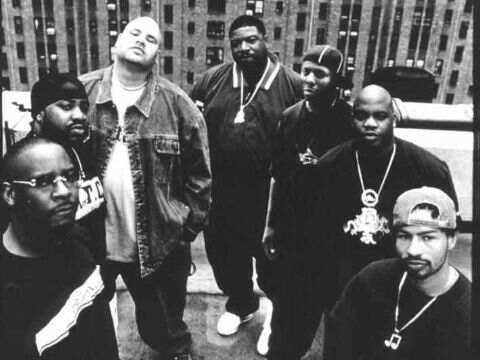 The legendary Diggin' in the Crates Crew is currently in the studio working on a full length remix album. According to the DJ Premier Blog, the project will feature production contributions from Showbiz, Buckwild, Lord Finesse and Diamond D, as well as remixes by affiliated D.I.T.C. producers like DJ Premier, Marco Polo, 9th Wonder, The Alchemist, Boogie Blind, Bink, Apollo Brown, DJ OGee and more.
The album is scheduled to drop in early 2014 and will be released via Brooklyn-based record label Slice-Of-Spice.
D.I.T.C. was a seminal New York hip-hop crew whose members, including Showbiz & A.G., Diamond D, Lord Finesse, Fat Joe, O.C., Buckwild, and the late Big L, achieved a lot of success in the '90s. The crew was also affiliated with other hip-hop acts such as Big Pun, DJ Premier, Brand Nubian, Freddie Foxxx, Organized Konfusion and Tha Alkaholiks.