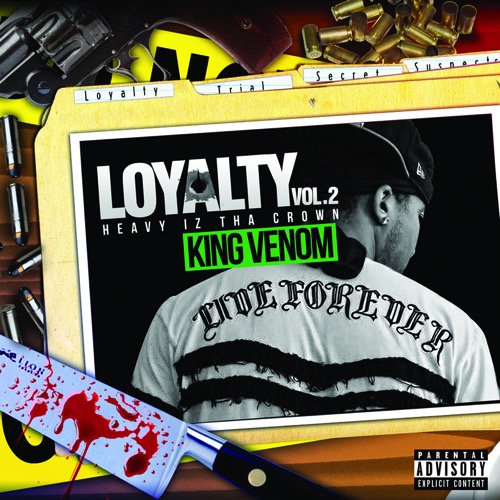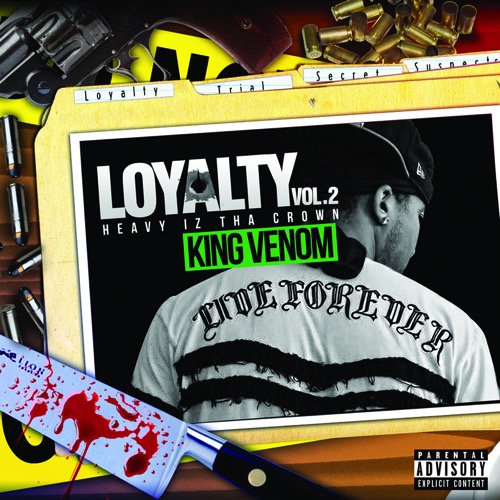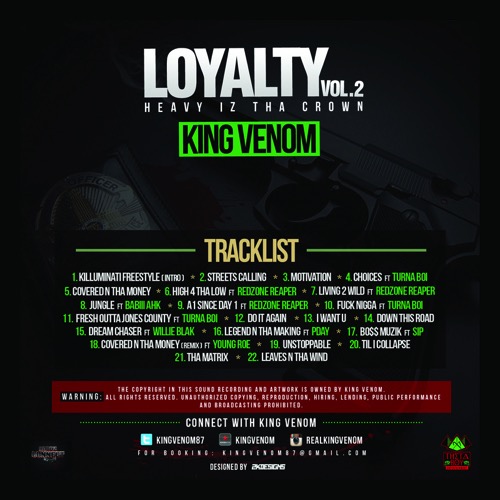 Artist Background: King Venom is a 28 year old MC from Laurel, MS aka Baby LA and crafting lyrical homicide. Armed with a strong sense of loyalty and hustler's ambition he is truly taking the old saying "Get it out the mud" to heart.
Coming from a place where opportunities are non existent King Venom makes a way. Growing up he was told by a teacher he would either be dead, in jail, or working at the chicken plant. If it wasn't for Hip-Hop that prediction could have become his reality.
King Venom takes a non gimmick approach with his artistry exposing the dark reality of street-life in the south while shedding a deep conscious vantage point on social issues with a lyrical sound all of his own.
He truly believes in music containing a message and moving people. He feels if you can't listen to a project from start to finish without skipping then that artist has failed his job. Let his music become the sound track to your life.
Stream Loyalty Vol.2: Heavy Iz Tha Crown below and hit up DatPiff to download the tape. You can also check out our interview with King Venom here.