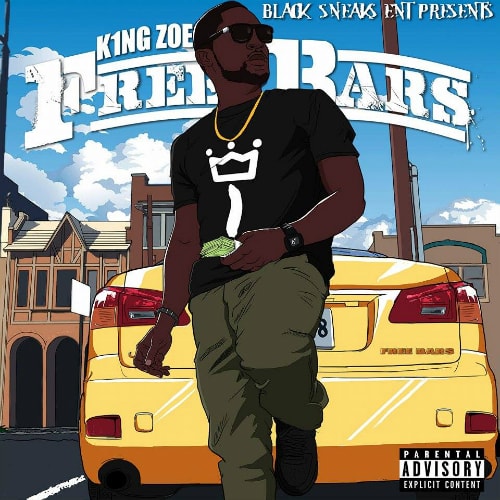 Artist Background: Gerald Edwards aka K1NG ZOE is a up and coming artist born in Miami, Fl. K1NG has had a love for music since a child he was in the school band in middle school, and has been writing music since 2012.
He began writing about his experiences while there. After his return to the states he began to record and release his music through soundcloud and DatPiff Mixtapes. "Lines of a King" was his first mixtape. Debuted 01 Dec 2012 Hosted by DJ 100K. Since then he has gotten out of the service to follow after his passion for music. K1NG has more to come.
So expect great things from such a talented artist. He started his own company. Black Sneaker Gang. Is now slated to release a catalog of new music and business ventures.
Stream Free Bars Vol 1 below and hit up DatPiff to download the mixtape. You can also check out our interview with K1ng Zoe here.