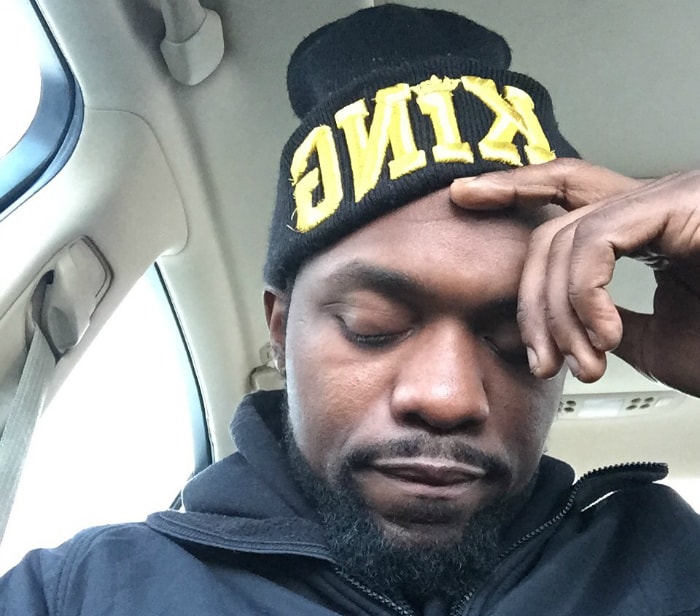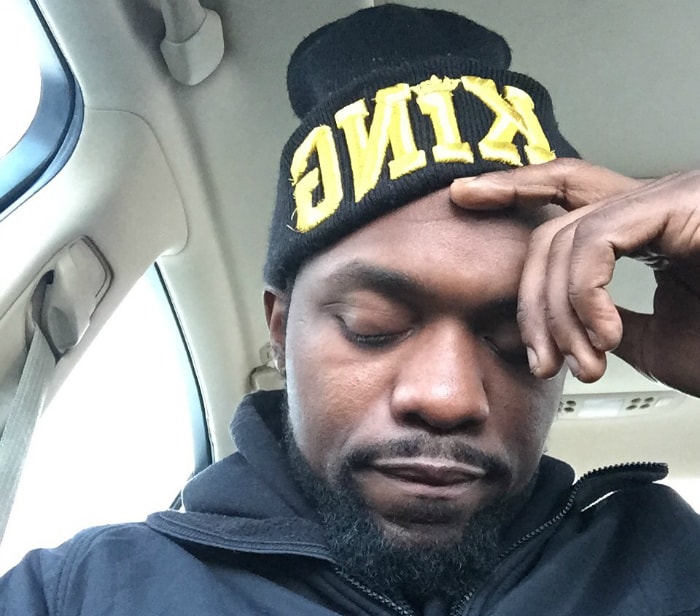 1) Tell us a little about yourself and your background.
My name is Gerald "K1NG ZOE" Edwards I was born in Miami,Fl. I moved around a lot as a kid to Cleveland,OH, Bainbridge,Ga and Lexington,KY.. I started writing at like 9. I was encouraged by my Grandmother to write and as I got older I kept doing it.
I was big on sports. Played football and basketball in high school. Got a scholarship to play football at Kentucky State University. Wasn't into school. Dropped out and went to the Navy. I started writing lyrics in 2012. While I was deployed.
2) Who were some of your musical influences coming up?
My influences I was raised by my Grandparents much of my life so I was a big James Brown,Al Green,Marvin Gaye,The Ojays and Isley Brothers. Far as rap. I would listen to Trick Daddy,Outkast,Ugk,Nas,JayZ,Big Pun,Dmx,Zro.
3) How would you describe yourself as an artist? Has your style changed much over the years?
As a artist I speak on how I fill. I never wanted to be able to be put in a category with music but seen as a artist who could make music with anyone any genre I wanted to. Music is music. Yeah just progressively mastering the craft. Just with time you grow so does your music my subject matter has changed trying to send a message.
4) What's your process like for making music? Do you have a set routine or does it vary track by track?
No set routine. I just listen to the music first and generally go from there write on how I feel at the moment. A lot of my music is about me. My life my struggles.
5) Can you run me through the making of your latest project? Where were the studio vibes like?
Well Free Bars has been a journey. It was supposed to come out 1 year ago but life happened and it just kept getting pushed back and so it's 5 tracks about what I been through since my last Cd "Lines of a K1NG". Relax vibes in the studio. I don't like yes men in during studio sessions. Don't like to many ppl in the studio with me.
6) What sort of independent hip-hop promotion and marketing are you doing to differentiate yourself from other artists?
Well I just finished my "K1NG ZOE" app to push my sound and brand as a whole. In today's market it's easier to get your music to the fans. So trying to give them as much as possible.
7) What are you thoughts on the current state of hip-hop music today?
Music today is music of the times I guess you can say. Every Generation has there sound. So this is the sound of this time.
8) What music are you listening to these days? Anyone in hip-hop really blowing your mind?
Im a fan of Che boogie,Nicky Supreme, Gfo Zhey, Vonno, Kassa Fiyah, Phillipe Leak,DJ Streets, and Swint Damone,K1NG Maly,Charga.
9) If you could work with any artist you wanted, what would be your dream collaboration?
My dream collab would be with Trick Daddy. Growing up Trick was my hero. He was from Miami and he showed the other side of Miami Uncle Luke showed side A Trick showed side B. Bone Thugs n Harmony , Wu tang would be dope.
10) What has been the best moment in your music career so far?
The biggest moment has been when people actually started to support me, and ppl would recite my lyrics back to me. Especially when the people who used to talk negative started wanting my verses on there songs.
11) So what's next for you?
The next move is to continue with Black Sneak Season it's now mixtapes every month during the holiday season. So I have a lot of music stored up for the people so time to pass it out. "4 Days in Dade" comes out Xmas day. Free Bars 2 Comes out Thanksgiving. We have the clothes coming out soon. Just tryi to continue building the Black Sneak, K1NG brand. Turning a dream into reality.
https://soundcloud.com/k1ngzoe/im-the-man