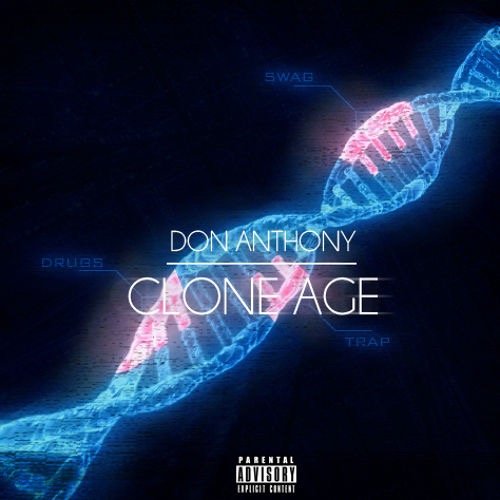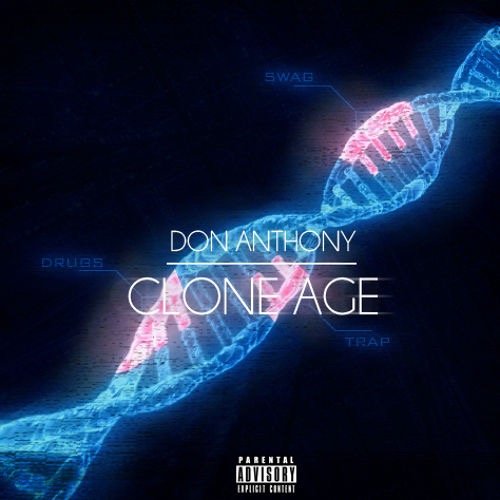 Artist Background: Don, a PG County representer is Hip Hop in every sense of the word. From talent, wisdom and just pure love & dedication for the genre, there is an enormous amount of pain and drive that lies within his music.
Although Don has faced a million obstacles in 24 years of living , Hip Hop has always been the driving force of motivation.
"Everybody has their story" is an important phrase that Don lives and creates by everyday and with an new impressive project "Clone Age", this Suitland side MC is out to tell his story, while making his mark in Hip Hop culture.
Stage name Don Anthony (born Donald Durant) was born and raised in PG County, MD. Don Anthony is a 22 year old MC fresh out of the DMV that comes with a different sound that we don't typically hear from the DMV area.
Don's began rapping at the age of 17 where he had recently moved with his father to Stafford, Virginia. Ironically , he eventually met up with a highly talented producer that lived right next door to him by the name of Alex Jackson.
He had a studio in his basement and since then Don's been lowkey trying to find his sound. "Musically, I say that im influenced by a lot of genres.
From artist like Roy Ayers, Al Green, Temptations, Anita Baker, Chaka Khan Erykah Badu to Artist like Jay-Z , Kanye, Nas and Andre 3K". Don has a real soulful sound that should be shared with the masses. Heavily influenced by "early" Kanye.
Don believes in "Quality Music" and now-a-days its really hard to find artist that really puts true time in their art. A lot of artist sometimes only write make the next hit single or write to come-up with that next punch line. Don wants to bring substance & originality to the surface.
Stream Clone Age below and hit up Don Anthony's SoundCloud page for more music. You can also check out our interview with him here.