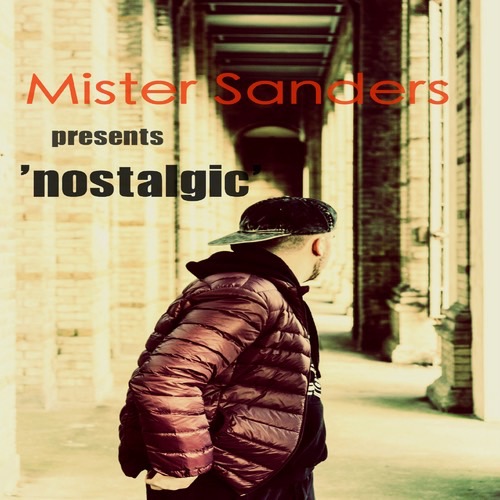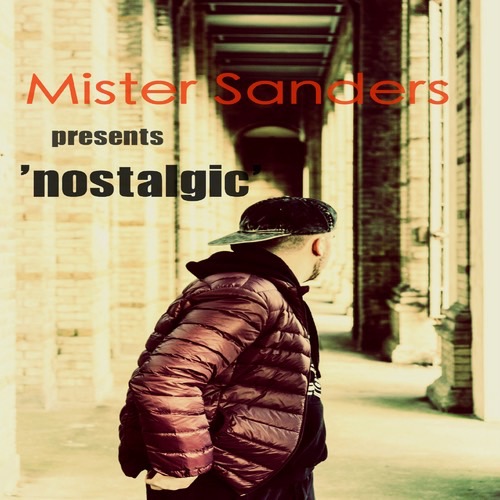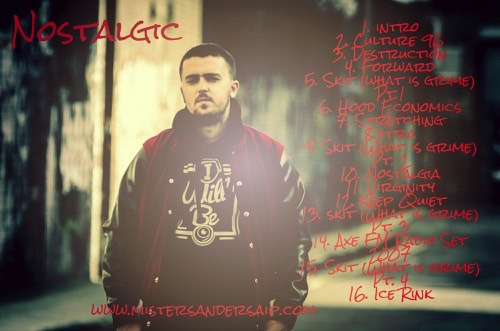 Artist Background: Mister Sanders is a 23 year old rapper from London who is pushing boundaries with his music. He started out in the early days of the UK Grime scene in 2005, but as years went by he found interest in different styles of music where he experimented with different sounds.
At 16 he taught himself piano and also has experience as a studio engineer where he recorded and mixed tracks in various studios for many different artists in all styles of music. His debut mixtape 'Nostalgic' is a tribute to his earlier years as an artist, the instrumentals he raps on this project are all 'old school grime instrumentals' that were relevant between 2003-2008 in the U.K grime scene.
Sanders also showcases his life through his youtube channel where he releases weekly vlogs that have recently gained a cult following. Mister Sanders' diverse interest in different styles of music makes him an unpredictable character, so stay tuned!
Stream Nostalgic below and hit up DatPiff to cop the tape. You can also check out Stop The Breaks' interview with Mister Sanders here.
Official Website: www.mistersandersaip.com
Mixtape Madness: mixtapemadness.co.uk/MisterSanders/Nostalgic/2

1

30
Facebook: facebook.com/mistersandersmusic
Twiter: twitter.com/mistersandersuk 
SoundCloud: soundcloud.com/mistersanders
https://soundcloud.com/mistersanders/nostalgic-fullmixtape