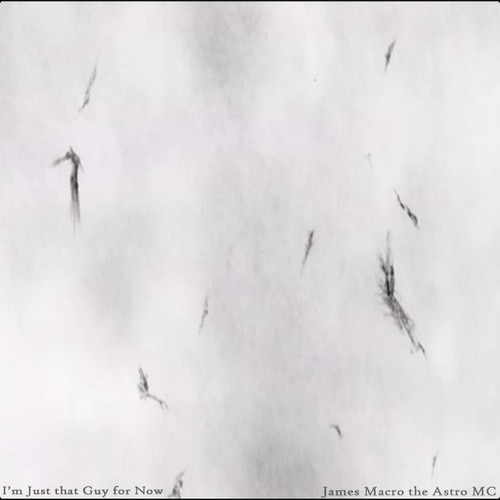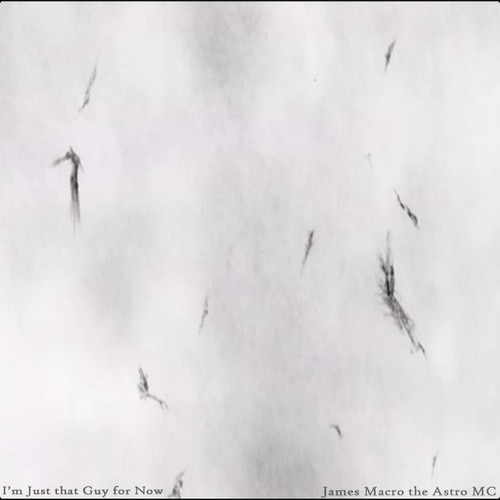 James Macro The Astro MC is seriously passionate about his music, just check out our epic interview with him. He's got a lot of things to say.
I'm Just That Guy, For Now is James Macro's latest project, a 14-track tape filled with introspection, daily observations and deep thoughts. After years of wanting to sound like his idols, James Macro put that notion aside, took out the pen and pad and just expressed himself.
With no guest appearances, I'm Just That Guy, For Now is just James Macro The Astro MC and the mic. That's all a rapper needs really.
Artist Background: My name is Jimmy. I'm 19 years old and I was born in border-town Laredo, TX. I currently reside in Austin, TX. My biggest influences for making music is life itself, old school and some new school socio-political rappers and just having a voice and an opportunity to say something that can positively benefit the world.
I just love music man. I always have. I could never go a day without listening to my ipod. I got into music seriously when I was 15 years old. I started out as a producer because I couldn't play any other instruments.
My cousin, Nando, had showed me this program called FL Studio 8th grade summer going into freshman year of high school. I messed with it here and there but I had other things on my mind. A year passed and as a sophomore in high school, I was just going through the motions and listening to other young artists coming up.
At the time Mac Miller had released KIDS and Wiz Khalifa's Flight School was on a constant loop for me. I remember Mac's line in the intro song when he says, "Oh yeah I just graduated high school! ha HA!" and I started thinking more and more about it, but I had another ambition during that time.
I wanted to be an MLG Pro Circuit Gamer for COD: Modern Warfare 2. I was dedicated af, practicing all day. I had a squad of homies with same ambition, or so I thought. When the going got rough, the homies started going away and I was left to my own devices.
Long story short, I gave up on that dream. I still remember the exact moment when I made the decision to do it too. A couple weeks went by and my life felt meaningless. 15 without a care in the world for ANYTHING. Little did I know life was ABOUT to start, nahhmean?
I was at my cousins house and my older cousin, Nando, was a serious Hip-Hop head, introducing me to rapradar, FL Studio and some other blogs where he kept up with the latest in the game at the time. I was playing xbox and I hear him messing with some of the loops he created. It intrigued me.
I said, "That sounds really good. How'd you do that?" He responded, "Ya just got to play with it man." Later that day, he showed me how to make a drum loop. I was hooked and the rest is history.
Stream I'm Just That Guy, For Now below and hit up DatPiff to download the tape. You can also check out Stop The Breaks' interview with James here.