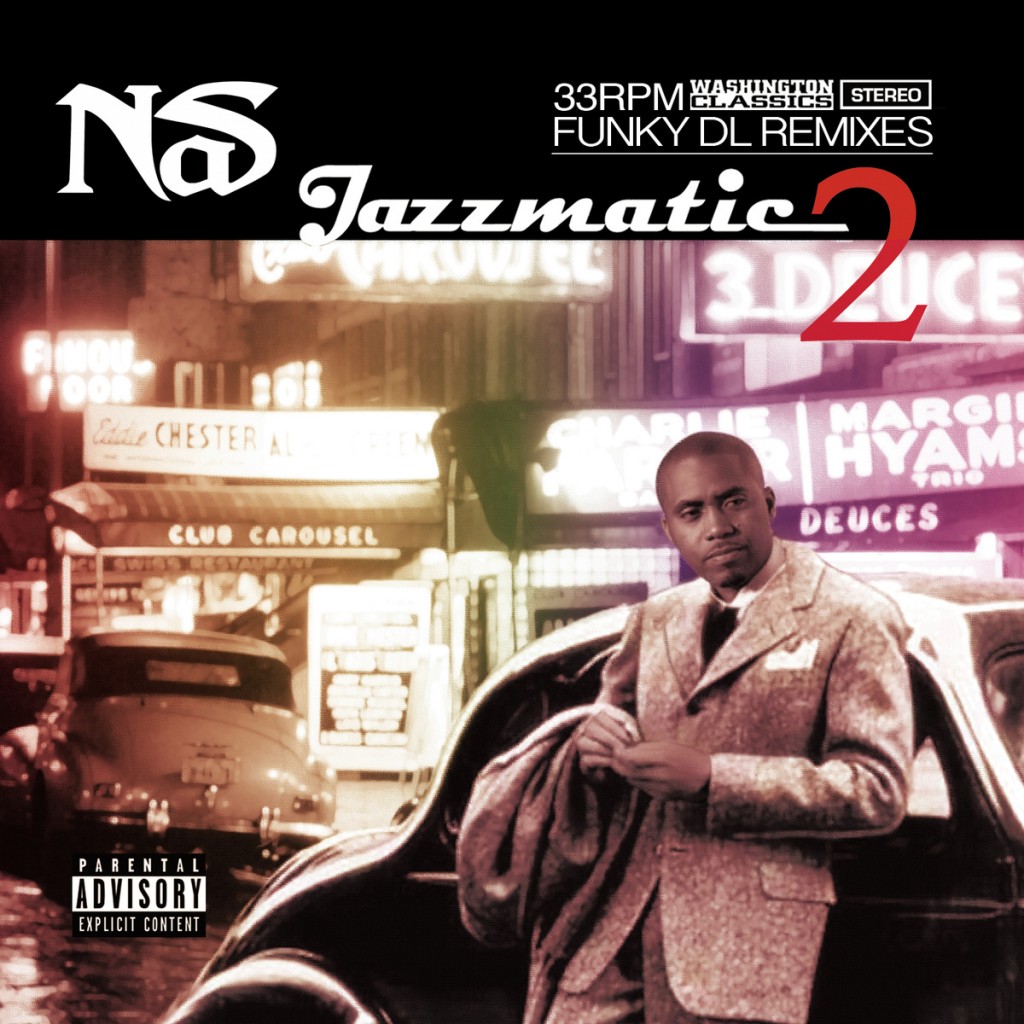 With 2014 being the 20-year anniversary of Nas' landmark debut, Illmatic, UK hip-hop producer Funky DL decided to drop the sequel to his critically acclaimed 2013 album – Jazzmatic.
So here it is once again, Funky DL delivers a new collection of 1940's nostalgic and jazz-esque remixes of Nas classics, including "2nd Childhood," "I Can," "One Mic" and more.
Yes that's right, setting the scene in your imagination once more; it's the early 1940's and tickets are completely sold out for the 2nd concert Nas and Funky DL are about to play at the most popular jazz club in town.
This time around, the duo return with a different collection of tracks and throw down for the audience who have excitedly packed the venue out.
Rumour has it that the performance will vary in jazz style from the previous "Jazzmatic" performance, but will be just as colourful and creative, with DL orchestrating the musicians and Nas effortlessly controlling the microphone with 'words and flows of gold'.
This time, Nas is doing the photo duties alone with a slick pose just around the corner from the venue (check the artwork), whilst DL is inside putting the finishing touches to getting the sounds right before the night commences in a short while.
So get ready for another classic moment in music and entertainment as the these two greats unleash the audio brilliance of "Jazzmatic 2".
Now all you have to do is… press play", because "Time Is Jazzmatic".
Stream Jazzmatic 2 [Nas Remixes] below and head on over to Funky DL's Bandcamp page to download the tape for free.