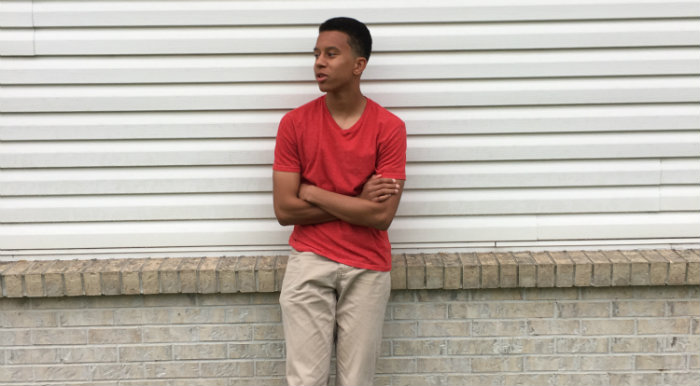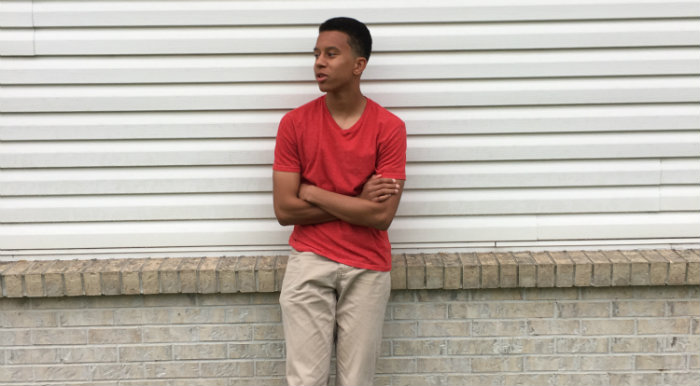 1) Tell us a little about yourself and your background.
I'm a musician from Toledo, OH that went to Harvard Elementary and lived in the south side as a kid until 2006. At the age 6, my parents moved to the suburbs of Maumee/Monclova and I started to attend Anthony Wayne High School. That is where I reside at the age of 15.
2) Who were some of your musical influences coming up?
Coming up, my musical influences were simple but now are expanding variously. I wasn't a fan of Hip Hop until age 10, when I listened to Eminem's album "Recovery". My next hip hop album was LASERS by Lupe Fiasco.
Then, I got into Drake and then Macklemore and Kendrick Lamar. Now I'm into J. Cole, Logic, Kanye West, Nas, Jay Z, BIG KRIT, Joey Bada$$, Kirk Knight, Nyck Caution, VI Seconds, Mick Jenkins, and many more American rappers in addition to those previously stated.
Now I'm even into a few British rappers like Logic, Lowkey & Akala. Also, I've become such a Hip Hop junkie that I'm trying to expand my pallet. So, recently, I've listened to D' Angelo, Anderson .Paak, Miles Davis, Lauryn Hill, Gramatik, and more.
3) How would you describe yourself as an artist? Has your style changed much over the years?
I would describe myself as an artist with the words, "Legend". My style has changed from boom bap beats a couple years ago to now a bit more of everything including more EDM influences.
For example, Bottom of the Iceberg off my new album is influenced by EDM as long with Dreams. Also, I have trippy, more psychedelic beats from Urban Nerd.
I even make my own production on a few of the songs. I even sang. As an artist, I started out very clean, conscious, Christian only. However, now I am expanding my pallet. I find myself rapping about anything.
4) What's your process like for making music? Do you have a set routine or does it vary track by track?
My process for making music has structure but does vary from track to track. Usually, I find or make a beat and if I'm inspired by it, I download it and write to it.
On the other hand, there are times where I just write and then find or make a beat for it. Option One is most common. After that I record, mix, and master usually in one night.
5) Can you run me through the making of your latest project – It's Not You, It's Me? Where were the studio vibes like?
The making of my latest project occurred over almost a year in time. It started with making the song "Observant" in May 2015 and I just kept on creating till I had 15 songs I felt confident releasing.
During the span of creating this project, I probably had 50 plus written songs but only 15 were recorded for various reasons. In the studio, the vibes were pretty chill. Since, the theme was "It's Not You, It's Me", I did the whole project by myself in my mother's basement in a closet where my home studio resides.
6) What sort of independent hip-hop promotion and marketing are you doing to differentiate yourself from other artists?
The independent hip-hop promotion and marketing that I'm doing to differentiate myself from other artists is ACTUALLY doing marketing. I'm not sending out links on Twitter to everyone.
I'm not tagging all my friends on every FaceBook post. What I do is use my social media to showcase my music and let word of mouth take it from there. Occasionally, I do an social media ad.
7) What are you thoughts on the current state of hip-hop music today?
My thoughts on the current state of hip hop music is generally positive. I have no problem with rappers emphasizing emotion in their lyrics.
But I feel like MC's who sacrifice their lyricism are doing themselves a disservice. I'm glad conscious hip hop is on the rise again with Kendrick Lamar and J. Cole. I'm not one of the oldies that say "hip hop is dead". I'm the guy who says "it is what it is". The market is the market. Adapt or die.
8) What music are you listening to these days? Anyone in hip-hop really blowing your mind?
These days, since it's May, and VIEWS just released, I've been listening to that. But right now as I'm typing this, I listening to Skepta's new album "Konnichiwa". I've been keeping up with new and old music at the same time.
Just a month ago, I made sure I went through Outkast's whole discography after watching the "Art of Organized Noize" on Netflix. This year there have been artists who have really blown my mind too. First it was the English MC, Akala, then Joshua/Gurpal, in January, Anderson .Paak, now it's Drake because I am enamored of the way he rolled out VIEWS.
He bought 100% of the ad space on iTunes and Apple Music for a week! That's crazy! But forget Drake, the artist that has blown my mind the most lately is Jagged J. I just finished a collab song with him and his verse was MAD bruv! I would tell you more about it, but you'll find out more about soon in June.
9) If you could work with any artist you wanted, what would be your dream collaboration?
If I could work with any artist I wanted, I would collaborate with Akala from London. He is the best emcee I know of right now and that is saying something. His messages are to revolutionary for me not to want that on my track.
10) What has been the best moment in your music career so far?
The best moment in my music career was the day my first song, "Back On The Track" came out in October 27th, 2014. When I came to school, people couldn't leave me alone and teachers got mad because students were playing it aloud the whole day.
Even now, some people still do it. It was a great experience because people thought I was joking around but they were like "hey this isn't that bad" and they liked it.
11) So what's next for you?
So what's next? More content. I plan to do a song per month for the rest of 2016. I also plan to film and release a music video for each of those songs, to have an interview or blog feature, and one show for each month for the rest of the year. Lastly, I hope to feature on other artist's songs once a month. There you have it.