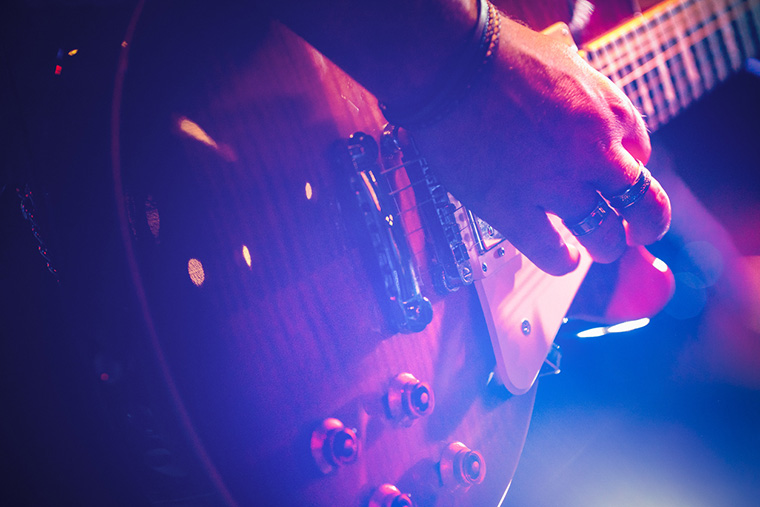 Learning to play a musical instrument is one of the best ways to spend your free time. Fortunately, you do not have to be a musical prodigy to try your hand at something new. When people realize that they have a newfound interest in music, they usually go for the guitar, as it is generally considered one of the best instruments for beginners. That said, learning the guitar is not exactly a walk in the park; it requires passion and dedication. If you have recently purchased a guitar and are finding the learning curve a bit too steep, here is how you can stay motivated.
Be Realistic About Your Goals
Unless you have a magical touch, it is unrealistic to think that you will become the next Eric Clapton or Jimi Hendrix in just a few weeks. Of course, this does not mean you cannot be a professional guitarist in the future, but it helps to stay grounded. Learning the ins and outs of the guitar takes time, and some experts say that one cannot claim that they have mastered this instrument unless they have been playing it for at least 6 months. In addition to being patient, you must set small goals for yourself to stay on track. For example, you may focus on learning how to accurately tune and hold your instrument in your first week as a guitarist. You should also take some time to learn the chord names. Once you get the basics down, you are free to adjust your objectives accordingly. Doing this will help you stay positive about your progress and be motivated to reach new milestones.
Stay Focused
We get it; focusing too long on one task is impossible, but it is only hard if you do not have a dedicated area where you can really get your creative juices flowing! It is crucial for new guitarists to have a special room for practice. This area should be free of any distractions, including electronics. So, set your phone aside and resist the urge to check your social media accounts for an hour or two. You will notice a huge boost in productivity and motivation.
Find Professional Help
When you are just a beginner, learning the guitar may seem like a daunting task. For this reason, we recommend that you find a professional instructor. Not only will your instructor facilitate the process, but they are also going to help you get a good idea about your progress. That said, guitar instructors usually charge a lot for their services, which can be a problem for people with limited budgets. If this is the case for you, we recommend that you find guidance on an online platform like Fender Play. Before investing any money in this platform, you should check detailed reviews on what you need to know about Fender Play for more insights. Whether you end up going for Fender Play or another platform, these services usually come at a pittance of the cost of hiring a private instructor. Good to know that you have many options to take your pick from, right?
Learn Songs You Love
If you really want to stay motivated when learning the guitar, there is no better way to do so than to start with your favorite songs. There is a special kind of excitement that comes with emulating your most beloved artists. In case you do not have a specific song in mind, you can try some of our recommendations. For instance, the "Seven Nation Army" is a classic that is extremely easy to get the hang of because it includes just 7 notes and requires the use of the fifth string only. "Old Town Road" and "Knockin' On Heaven's Door" are excellent choices as well.
Be Consistent
This is a bit of a cliché, but practice makes perfect indeed. Learning a difficult song and taking a break for a few days will cause you to lose momentum. In fact, you might end up forgetting all you've learned in this interim! To combat this, dedicate at least an hour a day for guitar practice. If you have trouble holding yourself accountable, look for other guitarists to jam with. There are many guitar enthusiasts online, so set up a day to meet or even hold your practice session online when you are in a pinch!
Picking up any new skill requires patience and commitment, and learning the guitar is no different. Working with an instructor, trying online platforms, having a consistent practice schedule, and finding fellow guitarists are all viable solutions you can opt for to stay motivated. However, if you find that you do not feel like playing the guitar anymore, there is no shame in moving on to another instrument. Playing the guitar should be fun, not a chore!